Celebrity photographer Jonathan Matsumoto on his key role in Influencer Culture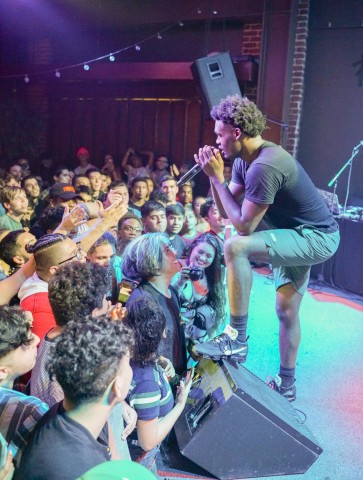 Within a year of choosing photography as a career, Jonathan Matsumoto, known online as Jonny Mats, has done works for Grammy-nominated musicians, Disney channel stars, Playboy playmates, and NBA players and seen his work featured in over a hundred publications. However, this is just the beginning for him and as he leverages his expansive network to service influencers in a business role.
In this exclusive interview, Matts talks about his experience as a celebrity photographer and his new step into influencer management.
Interviewer: Give us a brief about your background and how you got into photography?
Jonny Mats: I bought my first camera last year actually, around Black Friday. At the time, I was an art student at UCLA and it was more of a hobby, but I found out that I was a lot better at it than I expected. I had people working for musicians who I've been a fan of for years reaching out to me for work within a few months of pursuing this which was honestly something I never even thought possible.
Interviewer: Describe your experiences so far as a celebrity photographer?
Jonny Mats: Chaotic, to say the least. I remember one particularly chaotic night, where we were at the Berrics down in East Los Angeles because this rapper Germ had an album release event. And so, I was down there at the skate park taking photos and I get the call to pull up to the Mayfair Hotel in Downtown because Modsun, this other rapper, was having his birthday there and my friend Mars was working the door. I rushed over there of course and he got me into the VIP no problem and I remember meeting Bella Thorne and Machine Gun Kelly. It was insane. And then we all went to this afterparty somewhere in the Hollywood Hills after. It was the longest night, like I think I left the house around 5 in the evening and getting back at 7 in the morning the next day.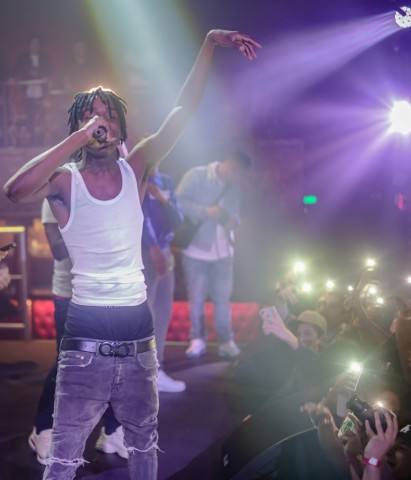 Interviewer: Who are some of the clients you have worked with?
Jonny Mats: Aside from the people I've mentioned, I've worked a lot of artists who have hits in recent years like Polo G, Saweetie, and Ugly God. I recently worked for a publication on ComplexCon and I had a chance to work with Lil Pump and 21 Savage there.
Interviewer: Tell us something about your experience working with AYOSK3TCH for their new music video.
Jonny Mats: He had a lot of resources at his disposal but his team has had trouble putting it all together. They brought me on to just film the video but I ended up helping him with the distribution and promotion behind the material. We ended up premiering it on No Jumper, which is a huge YouTube channel, and that was a stressful process because they weren't being very responsive when he reached out to him. I had to step in and resolve that.
Interviewer: What inspired you to get into influencer management?
Jonny Mats: I was doing a lot of media work for this one entertainment services company that did a lot of artist development type work for rappers starting out. But they were not handling their business well and it made me realize that I could do a better job of managing these influencers myself. And I had a lot of connections to some huge influencers through my photography experience, which I brought to them, but I realized that I could find the value in my own connections better than they could.
Interviewer: What are the various aspects of influencer management?
Jonny Mats: It depends a lot on exactly what the influencer does, but a lot of things are the same. Influencers need brand deals and that can be a tedious process that involves a lot of outreach. Having someone to do that for them or to coordinate that process with a team is huge. I work a lot with musicians so doing music promotion and, especially with these rappers, public relations work is a huge part of what they need. A lot of times these artists have an existing fanbase and people on the streets know who they are, but the brands and labels aren't going to dig that deep and having some big public appearances and press hits is going to do a lot to legitimize them as an influencer.
Interviewer: What kind of influencers can benefit from your services?
Jonny Mats: Anyone really. A lot of my clients are in music, particularly hip-hop, but my connections apply to the entertainment industry in general. And my experience as a photographer means I can handle other roles like media manager pretty comfortable. One of my biggest clients is a former YouTuber who is transitioning into hip-hop so we have a lot of media items that he needs to be organized. Whatever the issue is we can always figure out a workaround.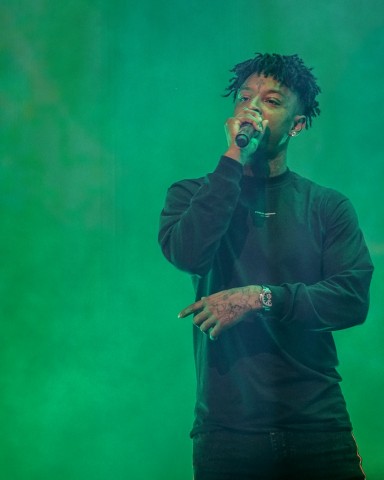 Interviewer: What are your upcoming projects both as a photographer and as an influencer manager?
Jonny Mats: I have one big client who I'm not going to name at this point, but his music is really starting to gain some traction. Right now, I'm redoing his branding materials and obviously we are going to shop that around to different companies. I think that there will be a lot of brand deals there.
Beyond that, I have another huge producer, Lexnour Beats, who works a lot with Dax and several other big rappers. We're in the middle of a press run for him because he's been getting some huge placements with rappers like Lil Xan and Soulja Boy lately. As for the photography work, I still am looking for opportunities but those two are a lot more important for me right now.
Know more about Jonny Mats on his official website.
Media Contact
Company Name: Jonny Mats Photography
Contact Person: Jonathan Matsumoto
Email: Send Email
Country: United States
Website: www.jonnymats.photography