AnastasiaDate Shares First Date Tips to Ensure Real Face-to-Face Meetings Go Smoothly Between International Matches Looking for Love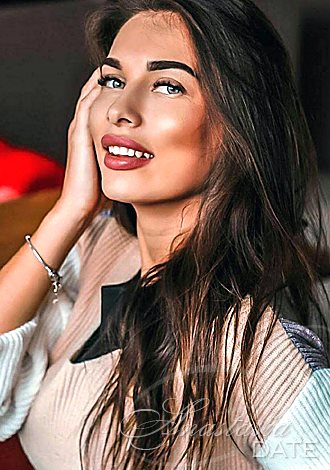 AnastasiaDate offers tips to singles worldwide to make the first face-to-face meeting with international matches go smoothly.
AnastasiaDate, the leading online dating service with an international presence, has shared valuable tips aimed at ensuring smooth face-to-face meetings among couples on their first date. The popular dating platform brings couples together from around the world using a range of dating tools and features designed specifically for the purpose.
AnastasiaDate wants matches to experience the thrills of being on their very first date in the best possible way. For most singles, this can often be a nervous encounter and it is a challenge they would like to enjoy in a calm and happy manner.
Firstly, AnastasiaDate focuses on the importance of making detailed plans for the first date. Being prepared can put any butterflies to rest and help people relax prior to their first date. Carefully thinking about how the first date will go and visualizing success can be an important early step.
An important decision to take for any first date is the location. The choice of location is crucial as both matches must mutually agree on the chosen venue. Another key aspect while sharing a first date is to consider the wishes of a partner when making joint decisions, such as which table to sit at or what drinks to order. It is better to take an easy-going approach and display behavior that is not too overbearing. AnastasiaDate also urges members not to overcomplicate matters with too many questions.
It is important to stay relaxed and use good humor to lighten the mood of the occasion. The objective is to have fun and enjoy the date and this approach is more likely to lead to a greater rapport between matches. Pacing the first date is important too, but it is also worth having a follow-up plan in case the date goes surprisingly well.
Another tip from AnastasiaDate is not to get distracted by using a smartphone during a first date. This can be a major distraction and singles should focus all their attention on their match.
It is possible to judge how a match behaves to know how the date is progressing. It is possible to look for small signs of subtle flirting to learn if there is a mutual attraction. It is also good for matches to send out signals about their own feelings on the first date so there is a clear understanding of how things have gone.
According to AnastasiaDate, the ultimate verdict on the success of a first date is when both matches reveal their desire to share that first kiss.
For more information, visit AnastasiaDate.

About AnastasiaDate:

AnastasiaDate is the leading international dating service that facilitates exciting and romantic companionship between men and women all over the world. Founded in 1993, AnastasiaDate now has over 20 million international users and attracts more than 80 million visitors annually. Additionally, over 1.5 million conversations are exchanged onsite daily. AnastasiaDate is committed to member safety, customer satisfaction and the ongoing pursuit of innovation. Part of the Social Discovery Ventures network, AnastasiaDate is headquartered in New York with additional representation in every country it touches, providing a high level of customer service to a worldwide clientele. All members are able to communicate across a variety of top-notch multimedia platforms, including video chat and a mobile app for Android devices available in Google Play.
Media Contact
Company Name: AnastasiaDate
Contact Person: Media Relations
Email: Send Email
Phone: +1 (212) 609-0533
Country: United States
Website: http://www.AnastasiaDate.com