Under Erick Emmanuel, EBZ Images Becomes Leading Global Photography, Fashion Brand For Celebrities and Reality Stars
"Erick Emmanuel is an award-winning, professional photographer whose work focuses on fashion and portraiture. His talent and professional skill have allowed him to work with leading celebrities and reality television stars."
12 December, 2019 – Boston, MA – Erick Emmanuel, founder of EBZ Images and Rico Marceline, is an award-winning professional photographer and fashion contributor whose EBZ Images brand is quickly becoming global, working with leading celebrities and reality television stars in cities around the world.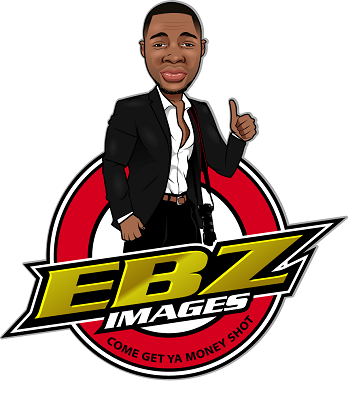 EBZ Images has worked with celebrities and reality stars, including Ana Montana, Traci Bingham, Marcus Daniels, Danielle Jones, Nick Cannon, and Wildin Out Model Kayla Vasquez "Ohlakay," in a variety of cities such as Los Angeles, New York, and Boston.
EBZ Images, which is quickly establishing itself across the industry for Emmanuel's professional photography and clothing, is on track to become a global brand with fashion magazines, photos, clothing, podcast interviews, and more that engage celebrities, reality stars, and fashion icons alike. Emmanuel's premier clothing brand, Rico Marceline, operates under the EBZ Images umbrella and has caught the attention of notable celebrities and stars, earning it critical acclaim for its style and quality.
To connect with EBZ Images or the Rico Marceline clothing brand, and to view their latest work or clothing items, please visit their respective Instagram channels at @ebzimages and @ricomarceline.
To learn more, please visit ErickEmmanuelPhotography.com.
About Erick Emmanuel
Erick Emmanuel is an award-winning, professional photographer whose work focuses on fashion and portraiture. Inspired by celebrity photographer Patrick Demarchelier, Emmanuel's work across the industry has quickly produced a global brand working with leading talent in cities across the world.
For more information on Erick's work, to get in touch regarding employment opportunities, or to just say hello, contact Emmanuel here.
Media Contact
Company Name: Ebzimages
Contact Person: Media Relations
Email: [email protected]
Phone: 781.866.6286
City: Boston
State: MA
Country: United States
Website: www.erickemmanuelphotography.com