INDUR CEO Brandt Beal Announces Workplace Wellness Program Designed for Law Firms
INDUR at Work seeks to improve company culture and employee productivity
DALLAS, Texas – INDUR, a health and wellness lifestyle and products company dedicated to empowering individuals to take control of their own physical health and appearance, launched its newest initiative today aimed at helping companies improve the health of its employees. INDUR at Work, is a workplace wellness program designed for employers with its initial priority focusing on law firms.
INDUR at Work will help firms tackle the challenges highlighted in recent studies showing the decline of attorney wellbeing. Since attorneys represent the foundation of all revenue for law firms, firms all across the nation are seeking ways to improve the health and wellbeing of its greatest asset, its people.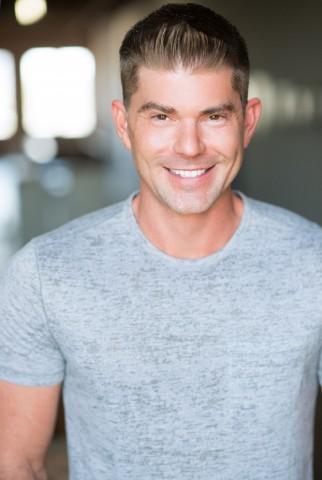 "We're really excited about this new offering," Brandt Beal, Founder/CEO of INDUR said. "From first-hand experience, I know that most employee wellness programs don't work. INDUR was designed to create quick and meaningful results. When people look, feel and perform better, the personal and professional impact is incredible."
"We are confident that the firms we partner with will become known for having a best in class culture that is focused on healthy living. With INDUR, Employers can help their employees live a longer and better life. What shows that you care more than that?"
The mission at INDUR is to shift the focus from reaction to prevention by identifying potential health concerns long before they become chronic disease. INDUR usesfocused diagnostics, expert coaching, and a sustainable action plan to take the guesswork out of achieving optimal health. INDUR's initial full-body assessment uses over 250 diagnostic markers (10 times more than an annual physical exam) along with sleep, activity and health biometrics from wearable devices to create a truly custom approach for each individual. Once the assessment is complete, each employee will receive virtual coaching support from accredited physicians and nutritionists to guide them on their journey to better health.
INDUR produces real results such as weight loss, increased energy, better sleep, improved mood and even an increase in mental clarity. An improvement in each of these areas for your employees will have a significant impact on firm culture and productivity.
A natural byproduct of optimizing health is that deadly and costly chronic illness conditions are prevented. This type of prevention can play a significant role in the lifespan of an employee along with providing significant healthcare cost savings for both the employee and the firm.
Law firms will be able to choose eligible team members, set contribution levels and integrate the service into their current lineup of benefits. Implementation of INDUR at Work will include a dedicated coaching team of accredited doctors and nutritionists to work with your team both virtually and through on-site workshops and events.
"When we have trouble managing our weight, stress and mood, the impact is felt at home and at the office," Beal said. "We have less drive and self-confidence. This lack in productivity comes at an incredible cost to law firms. An attorney absence, at a minimum, will cost a firm $3,000 per day and poor productivity from unhealthy and sluggish team members could easily cost a firm millions."
About INDUR
Founded in 2017 by Brandt Beal, Indur was created to help discerning men and women improve health and appearance through direct access to laboratory services; wellness insight; and, healthy, effective supplementation and skin care solutions. Indur is dedicated to cutting through a crowded, ineffective, cookie-cutter industry with a contemporary approach to health and wellness that helps millions look and feel their best by supporting a lifestyle of empowerment and control regarding one's own physical health and appearance – from the inside out.
For more information, visit www.getindur.com. Life is hard no matter what. It's all about how we INDUR.
Media Contact
Company Name: INDUR
Contact Person: Brandt Beal
Email: Send Email
Phone: 1-877-488-4337
City: Dallas
State: Texas
Country: United States
Website: getindur.com/