4D Investments Finland launches DINT token with an aim to build a decentralized platform that does not require owning any crypto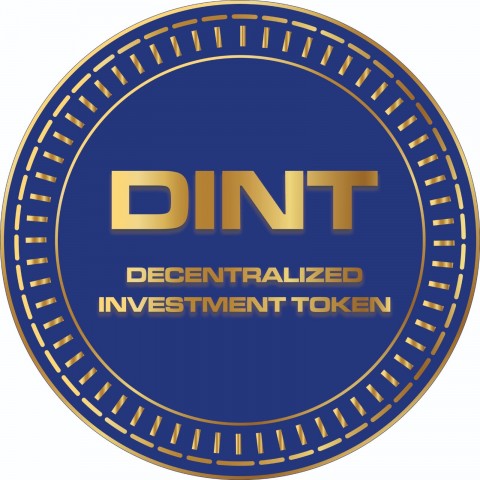 4D Investments Finland has developed the unique Decentralized Investment Token (DINT) to help businesses and entrepreneurs, utilize the technology of blockchain and smart contracts without the need for holding any cryptocurrency to use the platform. The Finnish world-class development team is behind this innovation that allows the businesses to access all the features of the platform and reap benefits of investing in the DINT, without the need of cryptocurrency holdings.
The company is offering DINT token holders reward from the ecosystem, including exchange fees and incoming platform fees. The reward will be 8-12 % of the collected net profit. The company has just launched the DINT ICO, and the token will be available in the company's official exchange 4dmarkets.com, that'll also be used to pay annual rewards to the holders.
DINT is created to take advantage of blockchain and smart contract technology by integrating a modern proof-of-work model into businesses. While the conventional solutions offer to solve one problem at a time, 4D Investments aim to build an Ethereum based platform that offers multi-dimensional support to make business more efficient, transparent and reliable. It will also include cryptocurrency investors and even a digital arbitration system.
DINT will mark the basis to build a business management tool powered by blockchain and smart contracts technology enabling businesses to optimize their processes. The use of revolutionary blockchain technology allows the company to create a unique infrastructure with ultra-modern financial services.
The platform will have easy token integration with digital and multi signatures. Furthermore, as a business management tool, it'll be open to anyone who wishes to use it, without having to own DINT or any other cryptocurrency. Although DINT was created to utilize the technology to create a product for professional business management, the holders of the token will surely have benefits but it isn't compulsory to hold it, for using the business management tools.
DINT, along with the entire 4D ecosystem provide unlimited possibilities in crypto services for businesses and entrepreneurs.
The total supply of the DINT is 12,000,000 out of which 750,000 will be sold in Presale. The public Round 1 of the ICO has just begun to offer 2,050,000 DINT in total.
More information can be found at dint.info.
Media Contact
Company Name: 4D Investments
Contact Person: Anita Viherpuro
Email: Send Email
Country: Finland
Website: www.dint.info