The Boulder Group Arranges Sale of Single Tenant Dunkin' Property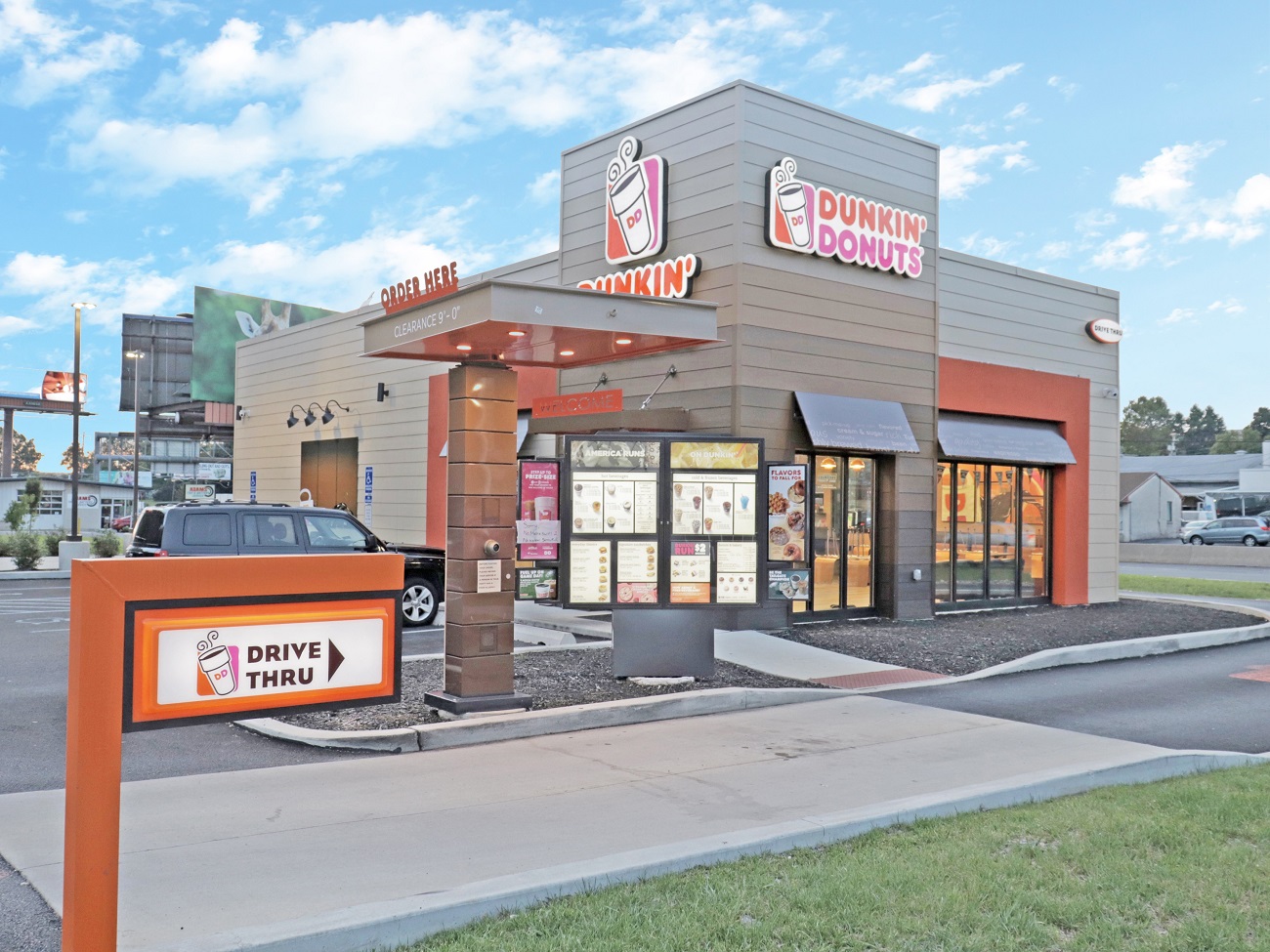 Randy Blankstein and Jimmy Goodman of The Boulder Group represented seller in the transaction
The Boulder Group, a net leased investment brokerage firm, completed the sale of a single tenant net leased Dunkin' property located at 1350 Carbon St in Reading, PA for $1,600,000.
The 1,865 square foot property is well located along the Warren St Bypass (64,000 VPD) which is a primary north-south thoroughfare for the trade corridor. Retailers in the trade area include Walmart Supercenter, Home Depot, Best Buy, Fox Theatres, TJ Maxx and Berkshire Mall (910,000 SF). The Dunkin' Donuts property is also in close proximity to a Carpenter Technology Corporation (NYSE: CRS) plant. In 2018, Carpenter Technology Corporation announced they will invest $100 million in soft magnetics capabilities and a new, precision strip hot rolling mill in Reading. The new mill, will allow Carpenter to meet the increasing demand for aerospace, consumer electronics, and electric vehicle manufacturing customers. The plant currently has 2,200 employees with an average annual salary of $81,000 and is located along the Warren St Bypass. Additionally, there are approximately 200,000 people living within five miles of the Dunkin' Donuts property.
Randy Blankstein and Jimmy Goodman of The Boulder Group represented seller in the transaction. The seller is a Pennsylvania real estate firm and the purchaser was a private investor.
"Single tenant restaurant properties continue to garner significant interest amongst private investors" said Randy Blankstein, President of The Boulder Group. Jimmy Goodman, Partner of The Boulder Group, added, "E-commerce resistant food based retailers continue to be in high demand amongst investors."
The Dunkin' property was recently constructed in 2017 and features a fifteen year absolute triple net lease. There are 10% rental escalations every five years and two 5-year renewal options. The lease is guaranteed by a 30+ unit operator with locations throughout the northeastern and mid-Atlantic United States.
About The Boulder Group
The Boulder Group is a boutique investment real estate service firm specializing in single tenant net lease properties. The firm provides a full range of brokerage, advisory, and financing services nationwide to a substantial and diversified client base, which includes high net worth individuals, developers, REITs, partnerships and institutional investment funds. Founded in 1997, the firm has arranged the acquisition and disposition of over $6 billion of single tenant net lease real estate transactions. From 2012-2019, the firm was ranked in the top 10 companies in the nation for single tenant retail transactions by both Real Capital Analytics and CoStar. The Boulder Group is headquartered in suburban Chicago. www.bouldergroup.com
Media Contact
Company Name: The Boulder Group
Contact Person: Randy Blankstein
Email: Send Email
Phone: 8478816388
Address:3520 Lake Avenue Suite 203
City: Wilmette
State: Illinois
Country: United States
Website: http://www.bouldergroup.com/NNN-Properties-For-Sale.html