Heartwarming Must Watch: 'IT ALL BEGINS WITH A SONG', Streaming Now
Nashville songwriters: making it in music city.
Los Angeles, CA – March 31, 2020 – "It's only March, but 'It All Begins With A Song' is my early favorite for documentary of the year," wrote Reel Reviews Over Brews.
Stream 'IT ALL BEGINS WITH A SONG' on Amazon: https://amzn.to/2TUfOaC.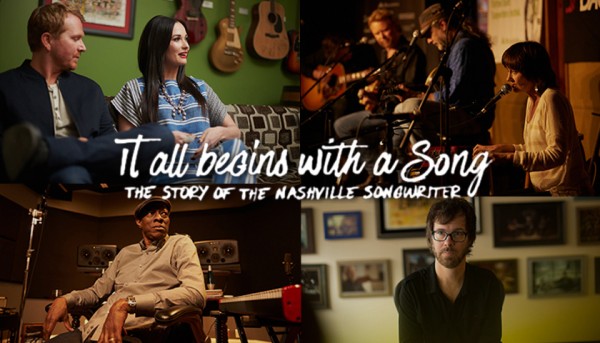 IT ALL BEGINS WITH A SONG (aka 'It All Begins With a Song: The Story of the Nashville Songwriter') is a documentary that takes an in-depth look at the Nashville songwriting community, directed by Chusy Haney-Jardine (Anywhere, USA, Born In Bristol). Credited as a screenwriter alongside Butch Spyridon and John Godsey, IT ALL BEGINS WITH A SONG showcases the unsung heroes behind our favorite songs and how the industry has shaped Nashville into Music City.
Presented by Nashville Convention and Visitor's Corporation and VML, IT ALL BEGINS WITH A SONG is derived from hours of interviews with Nashville artists, including Garth Brooks, Luke Bryan, Brad Paisley, Kacey Musgraves, and world-famous songwriters: Jessi Alexander ("The Climb" for Miley Cyrus), Mac Davis, Mikky Ekko ("Stay" for Rihanna) and Claude Kelly ("Grenade" for Bruno Mars, "Circus" for Britney Spears and "My Life Would Suck Without You" by Kelly Clarkson), Charles Esten (Nashville), Keb Mo, Shane McAnally and more.
"There's so much to learn and so much to discover from this film. It's so incredible to learn the stories behind the songs we hear every day, and see the songwriters that wrote them – they really don't get enough credit in this world," wrote Celeb Mix. "We can't recommend it enough."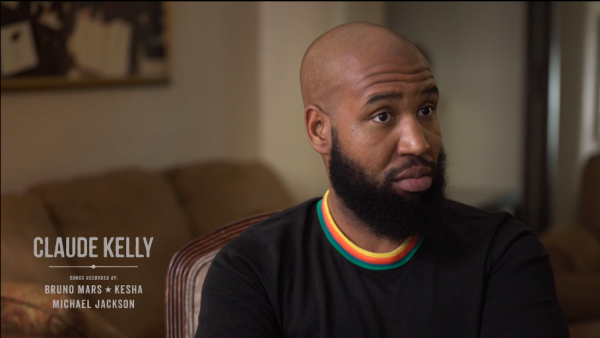 IT ALL BEGINS WITH A SONG takes a look at the unsung heroes of Nashville – the ones who create the melodies that stick in our heads and write the words that hook into our souls. As a story about of one of music's most important – and virtually unknown forces: The Nashville songwriter, IT ALL BEGINS WITH A SONG showcases the ups and downs of songwriting – from the struggles of paying your dues – to the wonderment of putting the words to music that affects millions. Chusy's documentary uncovers the inspiration behind some of the biggest hits in country, rock and pop, while also paying homage to the greats who built the trunk of the tree that has turned Nashville into the songwriting center of the world. Packed full of raw, stripped-down performances, IT ALL BEGINS WITH A SONG will give you a new appreciation of how we all connect through songs and why they are more important than ever.
Don't forget to check out an exclusive Brett James interview with Flip Screened here.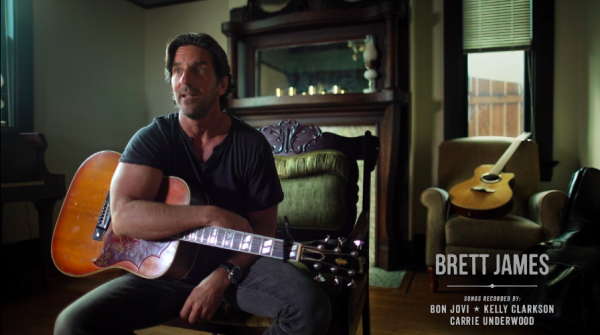 TriCoast Entertainment has released IT ALL BEGINS WITH A SONG onto various digital streaming platforms (Amazon, iTunes, Google Play, FlixFling, Vimeo on Demand, Vudu). Dive into Nashville songwriting with the trailer here: https://www.youtube.com/watch?v=VRq4WNtVoVA.
Starring several Nashville natives, IT ALL BEGINS WITH A SONG also features a candid interview with the late Lari White, pays tribute to Guy Clark, and contains insightful interviews with Rodney Crowell, Bill Anderson, Bob DiPiero, Shane McAnally, Brett James, Caitlyn Smith, Brandy Clark, busbee, Desmond Child, Jeffrey Steele and many more.
For more information, please visit: https://itallbeginswithasong.com/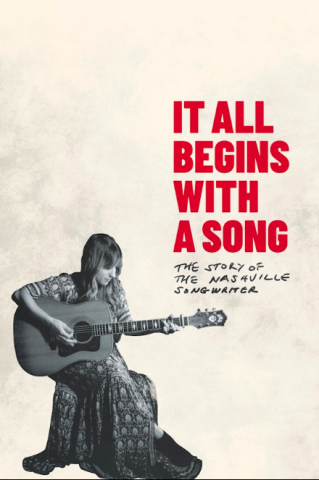 IT ALL BEGINS WITH A SONG (2018, 82 min.) Directed by: Chusy Haney-Jardine. Written by: Butch Spyridon, John Godsey, Chusy Haney-Jardine. Producers: Nashville Convention and Visitor's Corporation and VML. Editors: John Godsey, Andy O'Neil, Chusy, Butch Spyridon. Cinematographers: Tim Cofield, Andy O'Neil. Plan A Films, TriCoast Worldwide.
Production Company: Plan A Films.
About TriCoast Worldwide:
TriCoast Worldwide is a premium international sales agent, representing the best of US and international films at all the major film markets. Sister company to TriCoast Entertainment and TriCoast Studios, the company is located at the Studio facility in Culver City, Los Angeles. Founded by: Strathford Hamilton and Marcy Levitas Hamilton.
Visit: https://www.tricoastworldwide.com/
Media Contact
Company Name: TriCoast Entertainment
Contact Person: Jenna Wilen
Email: Send Email
Phone: 3104587707
Address:11124 Washington Blvd.
City: Culver City
State: California
Country: United States
Website: http://www.tricoastworldwide.com