Progressive rock and metal band IMAGERY releases their debut album "Iridescent" after dropping three hit singles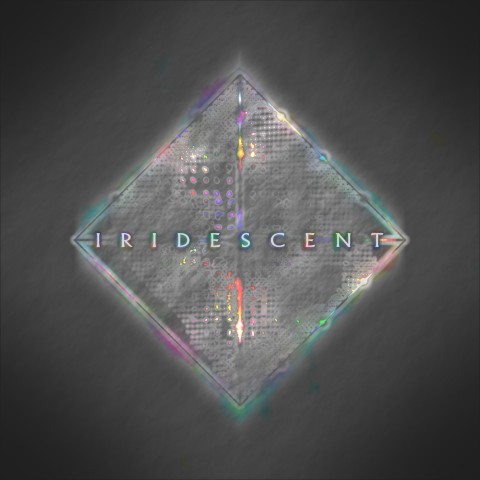 IMAGERY is a talented new progressive rock and metal band to look out for. Coming out of Arkansas, US, the band came in light with their powerful singles "Stasis", "Axis" and "Emission". What started as a bedroom project by Jordan Henderson and Josh Breyrspraak, evolved into a dynamic band that brings a fresh new wave of rock music, with bold, soaring and caressing vocals, icy grooves, jazz-inspired drums, and crushing guitars. Their latest album `Iridescent' features nine amazing songs, that derive their influences from both contemporary and classical sounds.
The genre-blending album allows the listeners to experience a wide range of sounds ranging from Jazz, Progressive rock, Metal to R&B, Pop, Classical and a hint of exotic sounds. The poetic lyrics, powerful vocals and enticing chemistry between the band members make every song distinct and captivating. With Jacob Elliott on vocals, Josh Breytspraak and Tyler Neal on Guitar and Jordan Henderson on Drums, IMAGERY has put together their first official album, which is ready to shoot their popularity to the next level. The album was recorded, mixed and mastered in Jordan Henderson's studio, and the artwork is a rendition of Jordan Henderson's take on the concept of Iridescent.
IMAGERY is highly inspired by bands like TesseracT, Tool, Monuments, and Periphery. Talking about their latest album, Jacob Elliott, the lead vocalist of the band states, "We used the title 'Iridescent' to represent the different layers and paths of life. But somehow we all share the same struggle within our minds. It's about coming to terms with what you want to do and inspiring you to confront your insecurities and past experiences and becoming what you want to be."
The band was founded by Josh Breytspraak and Jordan Henderson and later joined by long-time pals Jacob Elliott and Tyler Neal to create the album `Iridescent'. It took them 8 months of traveling and 9-hour round trips every week to get the album done. "We have sacrificed a lot and put our emotions and creativity to the test when writing this album. We have currently uploaded content online, but are trying to grow a fan base online to create demand to see us play, but also to raise money for live gear", said Josh Breytspraak.
IMAGERY's latest album Iridescent is streaming now on all major platforms including Spotify, Apple Music, Google Play and YouTube.
Media Contact
Company Name: IMAGERY
Contact Person: Media Relations
Email: Send Email
Country: United States
Website: www.instagram.com/imagerybandofficial/