Deltec Bank Bahamas – Artificial Intelligence Helps in Staying Compliant And Managing Risk In Banking Sector
AI may support compliance professionals to be more effective and focus on delivering value, rather than relying on AI rules and repetition to manage compliance – Deltec Bank
The ability for artificial intelligence technologies to learn and process large data sets in a structured and unstructured way has opened up the capabilities of analytics. In particular, the banking and finance sectors have benefitted immensely from unlocking risk.

Computing processing power and storage have grown in order to manipulate the use of large data available for collection and analysis, especially to identify signs of risk and fraudulent activity online. However, with respect to the constraints legal and compliance, the acceptance of AI technologies needs to be understood from a risk point of view. Deltec Bank, Bahamas says. "Risks such as performance, security, legal, economical and societal risks are all impactful to the financial services industry." AI delivers the capability for banking and finance to identify signs of risk and fraudulent activity, and the challenge online transactions are to use risk to power performance.
Risks need to be managed operationally for the successful adoption of digital AI strategy, and because AI is becoming integral to the operational process, institutions need to counter risk challenges whilst staying compliant to risk and regulations. Here are some ways how AI risk is being managed.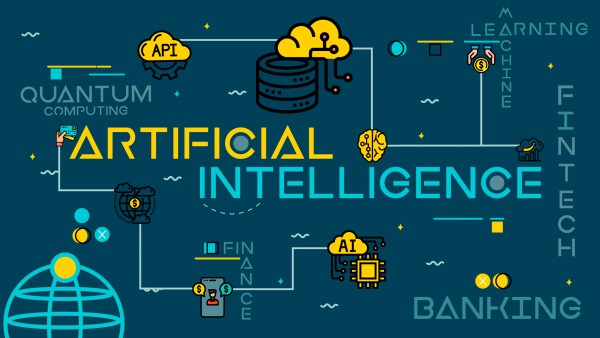 1. Prioritizing Compliance
Financial institutions are seeking revolutionary new technology to support compliance functions. Natural-Language Processing (NLP) and Machine Learning are some of the key developments that are becoming influential to ensure a robust process that reduces breaches, information overload and a lack of resources. Financial institutions are expected to regularly update their tools to introduce rolled-out security measures within their technologies. With compliance at the forefront, AI technologies can be instrumental. Functions that adopt rule-based capabilities can ensure institutions are regularly following compliance as part of its operations.
2. Governance Through AI
Compliance without technology makes it difficult for institutions to manage. Machine Learning is now able to address these challenges through the extraction of data value, aid with decision making and perform automated repetition. Compliance usually stems from human error and through machine learning, developing automated processes ensures compliance guidelines are regularly met. Automation improves efficiency and one way in which compliance information can be kept up to date is through natural language processing (NLP) that allows for the understanding of document text and process through NLP systems when required.
3. Managing Technological Issues
Financial Institutions can be forgiven for being heavily reliant on technology. When considering AI technologies for compliance, there are many considerations, such as an increase in cybersecurity risks, which may result in additional outsourcing and offshoring tasks. Another consideration is producing and storing large amounts of data. Where data is not managed appropriately, this leads to the risk of data being compromised and severe financial penalties. It is not clear cut as to whether chatbots are able to replace compliance skills as it demands a high skill set. AI may support compliance professionals to be more effective and focus on delivering value, rather than relying on AI rules and repetition to manage compliance.
According to Deltec Bank, Bahamas-: Artificial intelligence technologies can easily help financial institutions and revolutionize compliance." The risks of not employing AI solutions to manage regulatory compliance cannot be ignored. Whilst there are many challenges with AI to manage compliance, it will significantly reduce workloads, resources, and costs. AI repetition can help compliance personnel to focus on other projects that can deliver optimum value. However, it is important that there isn't an over-reliance on technology.
To sum up, the capability of artificial intelligence to process large data sets has opened up the question of whether financial institutions are doing enough to keep regulated with compliance. Whilst AI delivers the capability to transform how financial institutions operate, not complying with security, legal, economical and societal risks will lead to financial penalties and data being compromised. The challenges for institutions are to adopt an AI strategy that will maintain compliance at all times. Risk can be managed through AI, but future research is required to determine its effectiveness.
Disclaimer: The author of this text, Robin Trehan, has an undergraduate degree in Economics, Masters in international business and finance and an MBA in electronic business. Trehan is Senior VP at Deltec International www.deltecbank.com. The views, thoughts, and opinions expressed in this text are solely the views of the author, and not necessarily reflecting the views of Deltec International Group, its subsidiaries and/or employees.
About Deltec Bank
Headquartered in The Bahamas, Deltec is an independent financial services group that delivers bespoke solutions to meet clients' unique needs. The Deltec group of companies includes Deltec Bank & Trust Limited, Deltec Fund Services Limited, and Deltec Investment Advisers Limited, Deltec Securities Ltd. and Long Cay Captive Management.
Media Contact
Company Name: Deltec International Group
Contact Person: Media Manager
Email: Send Email
Phone: 242 302 4100
Country: Bahamas
Website: https://www.deltecbank.com/