Geeked in the Garden, set a Classic Example of How to Be Different and Unique with their music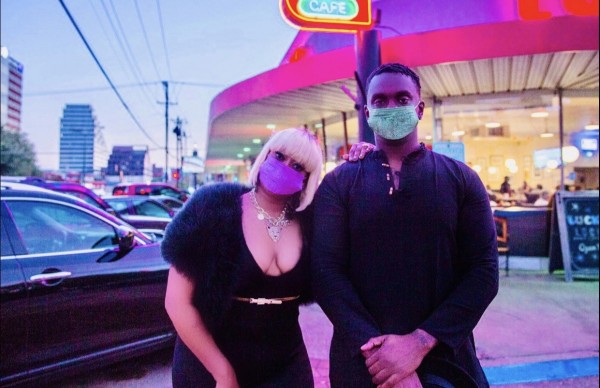 Music should be enjoyable even if it has to go out of the box. With this ideological mind solo artists, Starr Wherry and Amp Madden came together to form the group "Geeked in the Garden" to create songs with a difference, without giving much attention to the prescribed standards.
Their music style is like an amalgamation of different genres like Hip Hop, RnB, Pop, Trap Soul, Blues, and Dream Pop. It's just like getting nutty with so much in the music but nothing peculiar in context. With a penchant for exerting individuality in music, the group goes beyond the set standard with their genre and style. They are versatile and give much space to creativity.
And now they have released their new EP, Born Starr which is now available on all streaming platforms. It is about love that all of us ardently want. The selection of its tracks are different, with more pop and R&B but showcase different types of eccentricity and grittiness. The main motive of the EP is to show the world that despite chaos around, there is still a tenacity to go within and see the light.
Their previous project Drugbox (The Re-Up), was released in 2019 and was quite a success having many popular songs like Dream, Jet Fuel, and Energy.
So far, their musical journey has created a unique vibe that is natural and pure. Each song conveys multiple messages that are stamped in their lives. In almost all their songs, they try to depict the present moment and the latest happenings around the world.
Starr was highly inspired by her mother. When she was only 9 or 10 years old, she saw her mother on Showtime at the Apollo, which was enough to instill in her a passion for music.
The band is simple and down to earth, and this is what makes them unique. They do not use the term "fans" for the people who love their music; instead, they call them "sowers" who not only take the time to listen to their music but also adopt the essence of love to spread it in the world.
Here is a new single Quagmire from their latest album "Born Starr" on YouTube.
Instagram: https://www.instagram.com/2gitg/
Media Contact
Company Name: Geeked in the Garden
Contact Person: Celeste Green
Email: Send Email
Country: United States
Website: song.link/2gitg