Robson Vaz's Newly Released 'Heaven: The Best Place of the Universe' is a Touching Read Filled With Thought-Provoking Truths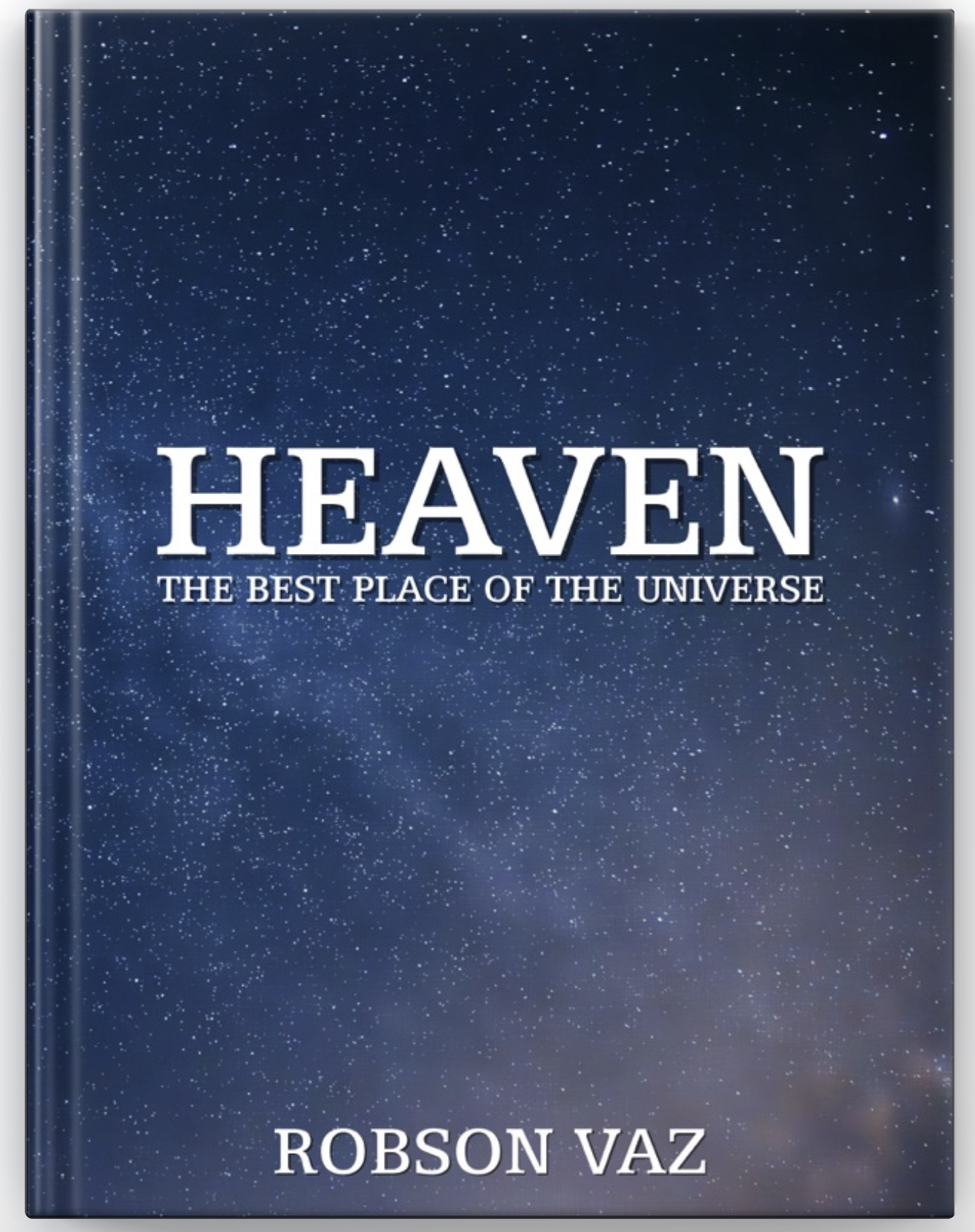 Brazil – May 15, 2020 – Author and Senior Pastor, Robson Vaz, releases his new book: Heaven: The Best Place of the Universe.
Intriguing and Insightful, Robson Vaz writes a powerful book, exploring the highly debated subject of the coming of the Lord, Jesus Christ.
Written to expose the truth of the word of God, revealing that the Bible interprets itself, thus makes you sure of your eternal future. Such a conviction will free you from the feeling of being blind and lost about your destiny after death. Stating a list of the most beautiful places to visit, which include French Polynesia, Hawaii, Paris, London, New York, Orlando, Las Vegas, Miami, Cancun, Rome, etc. The author makes it abundantly clear that you can't compare heaven with the best places on earth. With keen scriptural study and prophetic insight, he presents to readers the there is no place safer and more delightful than heaven, that it can't be compared toearth as there is no death, curse, or disease.
Written to believers who understand that the Lord requires a surrendered heart, mind, and soul, Robson challenges readers to have a personal experience with God as we approach the coming of the Lord.
With a multi-faceted approach, author and Senior Pastor Robson Vaz writes on the subject of prejudice, stating how a person's eternal future can be compromised because of prejudice against evangelicals, churches, and even Jesus.
This book opens hearts and eyes to understanding God Works With Man, as the author states, that God does not compel man to do anything since He has given us free will. Fascinating, Robson Vaz's new book brings revelation of the Word and profound scriptural truths, recommended for new and mature believers alike.
As an author, pastor, and one who has studied his Bible for many years, Robson Vaz wants believers to know the power that is available to them through Christ in the here and now.
The author maintains a simple message, but at the same time deep and questioning, capable of generating genuine changes in behaviour. He also made use of simple examples and illustrations to produce a vibrant and edifying text, easy to read and firmly based on the Word of God, the Holy Bible.
Robson Vaz is the Senior Pastor of the Vine Church in Rondonopolis-MT Brazil and a writer with a focus on the practical Christian Lifestyle. He can be followed on Facebook, Instagram and Youtube.
People interested in Heaven: The Best Place of the Universe and seeking to be built and develop as a human being based on Christian standards should order on Amazon.
Media Contact
Company Name: ROBIN BOOK'S COMPANY
Contact Person: Robson Vaz
Email: Send Email
Country: Brazil
Website: www.amazon.com/-/pt/dp/B0872MHL7T/ref=sr_1_2?__mk_pt_BR=ÅMÅŽÕÑ&crid=K0BETK05UGKH&dchild=1&keywords=heaven+the+best+place+of+the+universe&qid=1588964457&sprefix=HEAVEN+THE+BEST+PLACE+%2Caps%2C293&sr=8-2