Tataita Jewellery redefines jewelry shopping with their unique Online Jewelry Store
Innovative online Dominican jewelry store, tataita.com, changes the way the people of the Dominican Republic shop for jewelry with a premium selection of all classes of jewelry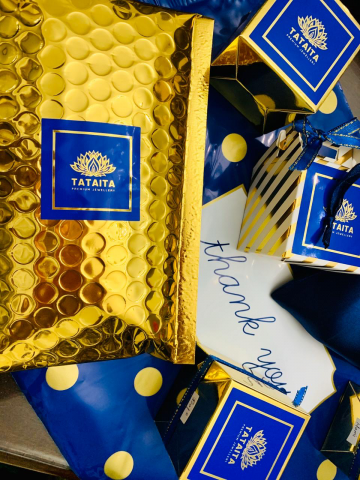 Tataita Jewellery was founded in 2019 by award-winning marketer, Elizabeth González Tactuk, and the online platform has not stopped in the pursuit of helping women express themselves freely using jewelry that is premium, but affordable. tataita.com was specifically designed to meet the diverse jewelry shopping needs of everyday Dominican women. In a similar vein, the jewelry brand recently announced plans to launch a new line of exclusive jewelry as tribute to the beauty of Caribbean women.
"Tataita Jewellery with tataita.com, offers a luxury boutique that caters to the everyday woman, who expresses her uniqueness through jewelry," said Elizabeth González Tactuk, founder of Tataita Jewellery.
Shopping for jewelry can sometimes be challenging, as jewelry shoppers are often indecisive and confused. The relative difficulty in accessing premium but affordable jewelry pieces from the latest trendy bangles to Swarovski crystal elements has hindered buyers from purchasing their favorite jewelry items, especially for shoppers in the Dominican Republic. This is where Tataita Jewellery is looking to change the narrative, by providing buyers with a unique combination of affordability, quality, and accessibility with an unprecedented jewelry shopping experience in the Caribbean.
Tataita Jewellery or tataita_rd as the brand is known on Instagram, was founded to serve customers exclusively in the Dominican Republic and can ship to some areas on the neighboring country of Haiti, offering premium quality jewelry at affordable rates for Dominicans around the world that would love an online store that can deliver gifts for their loved ones on the island.
The categories of products currently offered by Tataita Jewellery include rings, necklaces, earrings, bracelets, studs, and bangles. The brand is also working on new lines of exclusive jewellery which will be a tribute to the beauty of Caribbean women.
For more information about Tataita Jewellery and the range of exclusive jewellery pieces for the Dominican Republic market, please visit – https://www.tataita.com/. Tataita Jewellery can also be found on social media on Facebook.
About Tataita Jewellery
Tataita Jewellery was founded by award-winning marketer, Elizabeth González Tactuk in 2019, with the vision of offering Premium Jewelry, at an affordable price for the everyday woman. Tataita Jewellery carries a large selection, but a limited quantity of those selections to promote variety and uniqueness.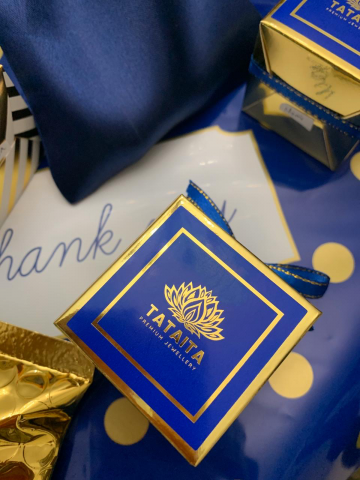 Media Contact
Company Name: Tataita Jewellery
Contact Person: Elizabeth Gonzalez Tactuk
Email: Send Email
Phone: 809-935-2211
Country: Dominican Republic
Website: www.tataita.com