Background singer to the stars takes centre stage and releases Take Me Up, a homage to her gospel music roots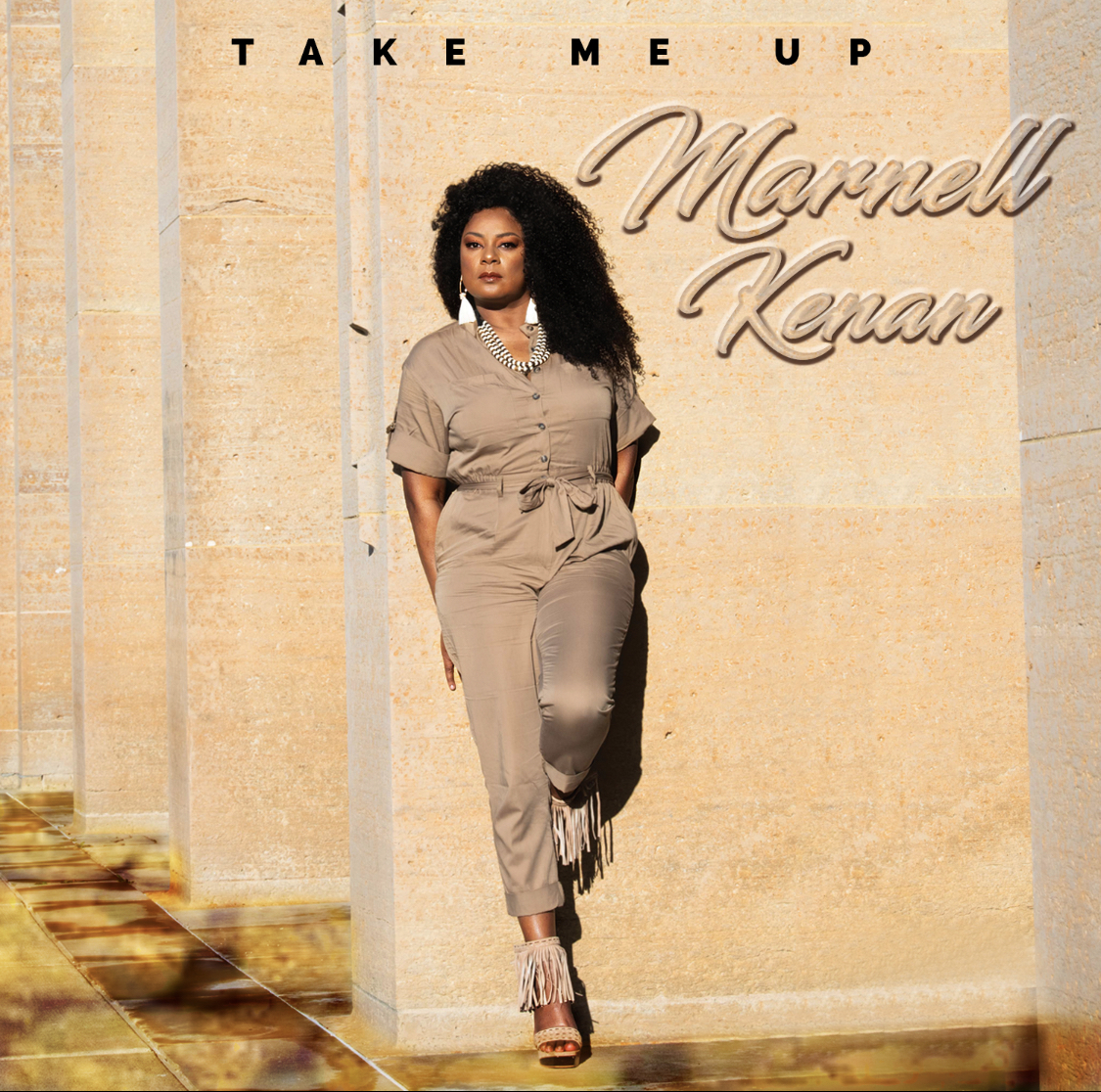 Detroit, MI – August 14, 2020 – Marnell Kenan knows what it takes to sing with some of the most famed vocal artists around the world. As a background singer for Aaliyah, Mary J. Blige, Sean Diddy Combs, Biggie Smalls and SWV, Marnell found herself singing on stages in Japan, Singapore, Dubai, Paris, the Caribbean and the United States. Marnell's career has taken her from performing at the Hollywood Bowl, Radio City Music Hall, Motown Live to the Ladies of Soul Train Music Awards. Now, with the release of her Gospel single, Take Me Up, Marnell is coming back to the music that first inspired her.
Marnell seemed destined for a career in music from a young age. As a baby she would hum along to music, even before she could talk. Though a shy child, her father would encourage her go to the front of the church congregation and sing; her talents and passion for gospel music were immediately recognized and furthered. She began taking lessons under the now famous Clark sisters at Conservatory. Her hard work paid off. Now, with a star-studded career under her belt, Marnell has come back to the music that first inspired her. Her latest Gospel single, which was given to her in a dream, Take Me Up is a contemporary gospel song which combines traditional gospel lyrics along with modern beats that have a contemporary, modern R & B flavor. The song is not only inspiring, it provides the listener with an immersive music experience that they can both sing and dance to. Marnell's impressive vocal range from alto to first soprano are clearly on display throughout the song. The high-production value single is at once a celebration of Christianity and an homage to God's message while being an upbeat earworm that will have listeners singing the chorus "take me up" all day.
"I always knew I'd come back to gospel," explains Marnell. "Gospel is where I first learned to sing meaningful songs that expressed passionate sentiment. I love singing all kinds of music, but it is in gospel that I feel most purposeful, most free to express the message of Christ in my heart. With the challenges we're all going through these days, we all need to feel hopeful, grateful for what we have, and accepting that what is happening is happening for a reason. It's in gospel music that we find that strength and that knowledge. It is my hope that Take Me Up touches others and brings them comfort and inspiration."
Take Me Up was launched on August 11, 2020 and will be available on Apple iTunes and Spotify.
For more information about Marnell Kenan and her latest release, Take Me Up, please visit www.marnellkenan.com or follow her on YouTube, Facebook at @officialmarnellmusic, and Twitter or Instagram @marnellmusic.
For more information, to arrange for an interview or to book Marnell Kenan, please contact below.

Media Contact
Company Name: Marnell Kenan Music
Contact Person: Marnell Kenan
Email: Send Email
Phone: 1-833-MARNELL
Country: United States
Website: www.marnellmusic.com