Award-winning Australian film The Faceless Man gets U.S. release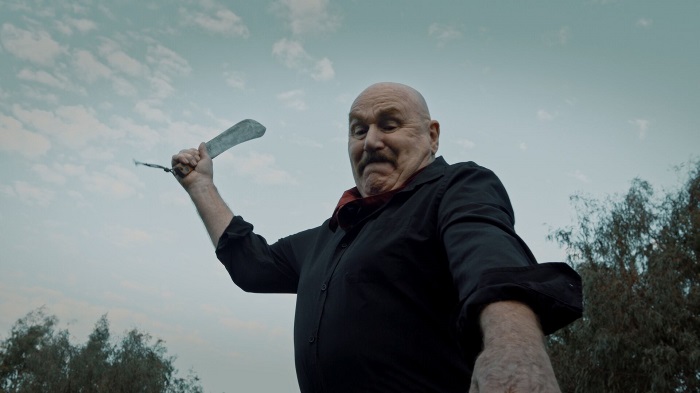 The film was named Best Film at the Melbourne Underground Film Festival
From Freedom Cinema, and director James Di Martino, comes face to face with The Faceless Man this summer.
Premiering on Demand August 28, the Australian horror film that took home 6 major awards at the Melbourne Underground Film Festival including Best Director and Best Film.
"The film aims to subvert expectations on the typical horror film, and flipping story beats on what you would typically watch," Di Martino told Supernova in 2019.
"At its core, the film follows a cancer survivor haunted by her fears that manifest into a grotesque monster that may or may not be real. Throw in a wild bunch of friends that want to do nothing but party and a town of rednecks that have a very strict no drugs policy, and you're in for a wild ride."
Emily is a recovering cancer survivor of three years. Faced with her fear of getting sick again, her best friend Nina plans a weekend away. Six friends venture out to a country holiday house to party over a weekend. Cut off from the rest of the world they soon learn the inhabitants are unsettling red neck individuals who terrorize and humiliate travelers. At the same time a para-normal monster seen as the faceless man haunts the house pushing the friends to their limits.
From writer/director James Di Martino, and featuring Wolf Creek's Andy McPhee, Roger Ward (Mad Max), Lucas Pittaway (Snowtown) and Sophie Thurling ("Counter Play"), The Faceless Man haunts digital from August 28.
Video Link: https://www.youtube.com/embed/uGmcnaJ7fIU
Media Contact
Company Name: OCTOBER COAST PR
Contact Person: Samantha Kristy
Email: Send Email
Phone: 0011 +61 3 99996034 ext. 314
City: SUNNYVALE
State: CA
Country: United States
Website: https://www.thefacelessman.net/