Apu's World Launches Galaxy Moon Lamp And Introduces The 80mm Pro Lensball For Photographers

Apu's World: The Best in Tech & Trending Gadgets.
Australia – 19th August, 2020 – Apu's World, Australia's premier online superstore announces the launch of Galaxy Moon Lamp which is a non-toxic, odorless, and environmentally friendly illuminating lamp that is innovatively built with high-quality materials featuring low power consumption with high performance brightness this represents the pinnacle of technology in night lights. The company also introduces the new 80mm Pro Lensball, an ultra-premium crystal ball for wide-angle photography. The two products have been released and are available for purchase online through the company's website, www.apusworld.com.au
Apu's World is leading the way by releasing innovative tech products first to the Australian market. The company's decision to introduce unique new products is borne out of its desire to address the needs of and demands of the Australian consumer especially during the current pandemic which is leading to consumers being homebound.
The Galaxy Moon Lamp is constructed from an eco-friendly material that is free from toxins and odorless benefiting the environment. Compared to the traditional and common household lamps, The Galaxy Moon Lamp conserves more energy and also offers low power consumption and excellent price-performance ratios. The lamp includes an in-built lithium battery which is rechargeable using a USB cable (charging cable included in the pack) and can last up to 4-8 hours. It also comes in different sizes and features full function remote control with 16 colour variations, the model is based on live NASA images of the moon, 3D printed.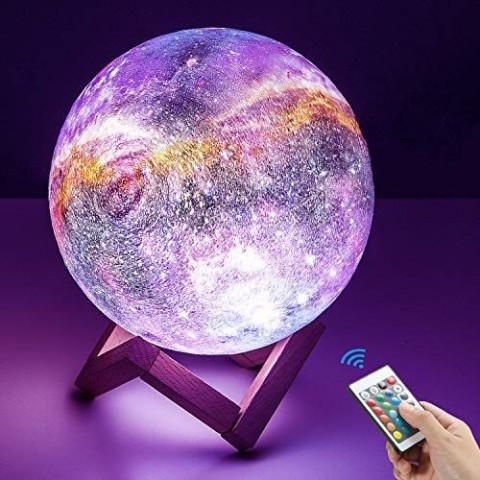 In addition to the Apu's World list of innovatively produced consumer goods, the company is delighted to introduce The Pro 80mm Lensball which is the latest and upgraded version of their besting selling photo lensball series. It has been designed with the same crystal that is used for top tier camera lenses and glass optics, the most unique aspect of this design is that it has an extremely high light transmittance and light-refracting characteristics which makes the ultimate choice for photography. The crystal ball is crafted by hand from K9 crystal and it is 100% scratch and bubble-free. It is currently only available in 80mm size and will work well with any professional camera or smartphone camera. The 80mm Pro Lensball comes equipped with a pouch, microfibre cleaning cloth, and gift box.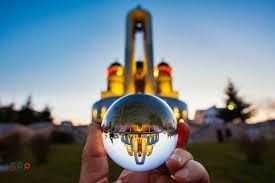 "We are excited to announce the release of the Galaxy Moon Lamp and also introduce The 80mm Pro Lensball to our customers. It represents our innovative ideas and out of the box thinking. We are always looking to add joy and value to our customers," says Paul Jo, Apu's World General Manager, while describing the new products released by the company. The "80mm Pro Lensball is an innovative product that is a substantial upgrade to the extremely popular Photo Lensball. The 80mm Pro Lensball is a heavily upgraded model and it will appeal to photographers and people interested in taking their Lensball imagery to the next level. We have been very active in the Australian market and we are excited that we are making a name for ourselves globally," he added, with the expansion into the UK, NZ, USA.
For more information about these two products and every product from Apu's World, visit www.apusworld.com.au
https://www.apusworld.com.au/products/pro-80mm-photo-lensball-australia
https://www.apusworld.com.au/products/best-star-moon-lamp-australia
For reviews and recommendations about the company visit, https://www.apusworld.com.au/pages/customer-testimonial
ABOUT APU'S WORLD
Apu's World, Australia's premier online superstore for consumer electronics, goods & apparel offering a great range of products and some of the best brands available. Apu's World is an independent, Australian-owned business. The company started with a dream to make available all unique products that are unavailable to Australian consumers. The journey started on eBay and from there have grown into a multi-channel business, servicing clients across the globe via its online store. The goal of the company is to have customer service that is not just the best but legendary.
Apu's World has been able to carve a niche for itself in the field of e-commerce and sales of cutting-edge technology. The company aims to deliver the most complete customer service experience possible, and delivering on the core values our company was founded on.
Media Contact
Company Name: Apu's World
Contact Person: Paul Jo
Email: Send Email
Phone: 0468898401
Address:Suite 107 1/10 Victoria ave
City: Castle Hill
State: NSW 2154
Country: Australia
Website: www.apusworld.com.au