Smart Glasses set to revolutionize communication for seniors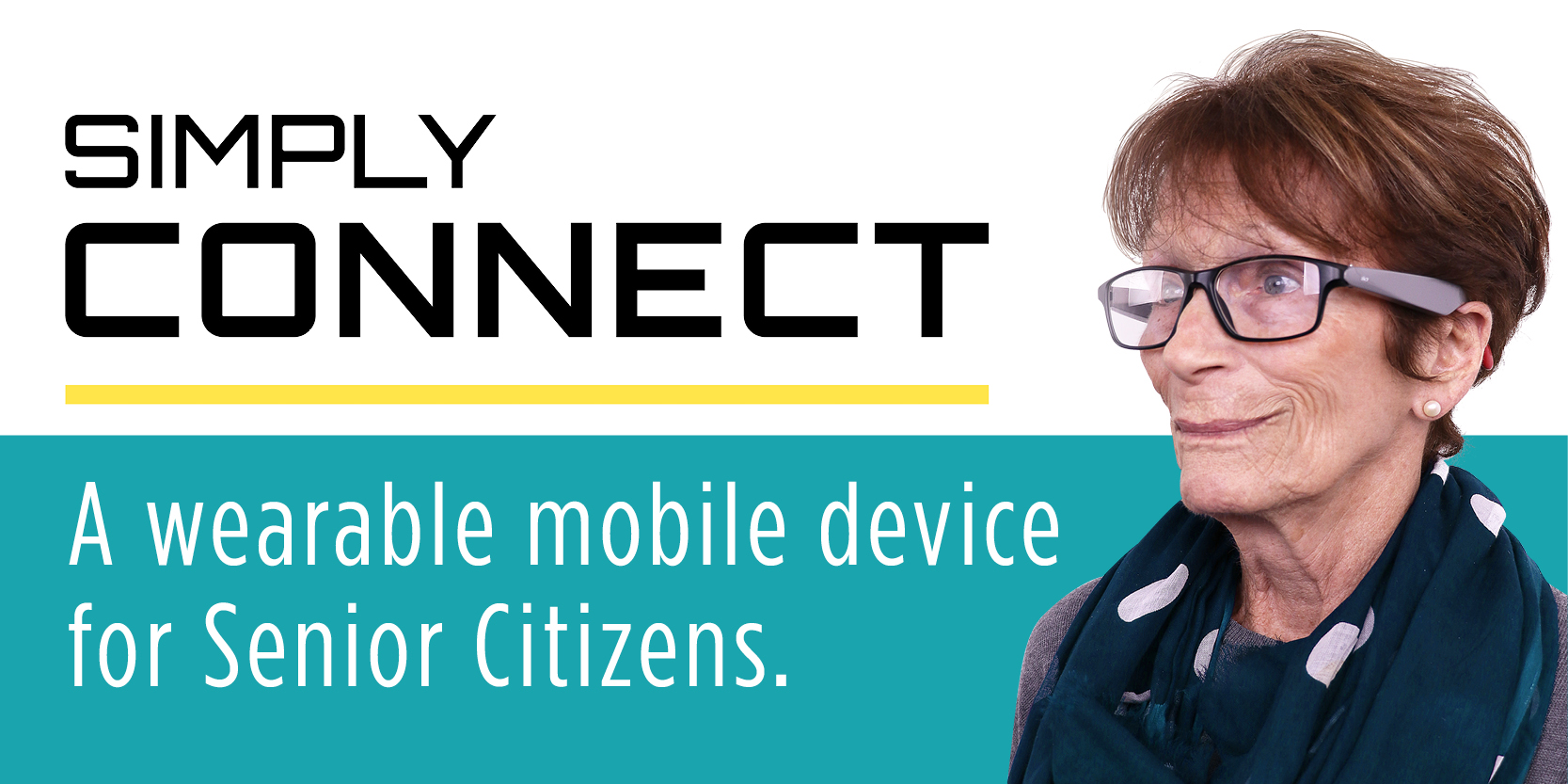 The imminent launch on Kickstarter of this innovative product on October 1st aims to simplify mobile phone technology to revolutionize communication in the aged care community and combat loneliness.
These smart glasses have been designed specifically to simplify mobile phone technology and make it more accessible to those most vulnerable. The current climate has exacerbated the loneliness epidemic in the broader community, however it is even more prevalent for those over 50. Many of the current solutions are not feasible.
Che Turner is looking to turn things around with his Smart Glasses.
Simply Connect Smart Glasses leverages mobile phone technology to provide a solution to suit the specific needs of the aged community, and for people who struggle to use a mobile phone. It is Che's mission to improve the lives of seniors and their loved ones. Whilst there are a number of smart glasses currently available, the majority are relatively difficult to use. From small USB ports and buttons to complex apps, the features of many smart glasses are simply not user-friendly for this demographic.
Simply Connect Smart Glasses are user-friendly, with features such as integrated automatic power function, remote-user controlled volume, a wireless charging mat, and automatic/manual modes, making it the ideal mobile companion for seniors. The glasses also feature bluetooth connectivity, a user-friendly app, bright, flashing LED, HD front-facing camera, and directional speakers.
After a year of RND (research and development), collaboration with a team of software developers and IT experts, and a vital group of excited volunteers, Simply Connect Smart Glasses will be available on Kickstarter from October 1st.
For more information, please visit – www.scglasses.com
About Simply Connect Smart Glasses
Simply Connect Smart Glasses have been designed by Che Turner, an experienced professional in the aged care industry. Che's mission is to provide tech solutions to enable improved communication as we age.
Media Contact
Company Name: Simply Connect
Contact Person: Che Turner
Email: Send Email
Country: Australia
Website: http://www.scglasses.com