The New Spring Sleepwear Collection From Social Enterprise Awakind Are Kids Pyjamas With Purpose

With families now spending more time at home, all-day pyjama days are becoming more the norm, rather than the exception.
One new brand which has embraced the emerging trend of sleepwear as leisurewear is Sydney-based Awakind which is creating 'pyjamas with purpose'.
Far from being a typical business in the sleepwear market, Awakind is also a social enterprise which donates 100 percent of all its profits to funding life-changing projects helping less fortunate children.
Having launched their new Spring collection, Awakind produce high quality, Australian-made sleepwear and cotton jersey bed sheets for kids in gender-neutral colours. Featuring clean lines, the kids pyjamas made from organic Jersey cotton, can also be worn outside of the house.
Founder and designer Vanessa Rowed said her main motivation when establishing Awakind was her passion for helping disadvantaged youth. The brand currently works with Chop Vietnam which supports two children's homes – one for disabled children and the other for orphaned, abandoned children. It donates 100 percent of all its profits to its partner projects
"My idea was to create a brand that would benefit kids who don't have a safe place to sleep, with kindness at heart," she said. With that in mind, Rowed incorporated the word 'kind' into the brand name.
Rowed's design idea for her line was sparked from her own experiences with her two young children. "Sometimes I'd give my kids an early bath and put them in their pyjamas only to realise that we then needed to go out for some reason. I was always in this dilemma of, do they go out in pyjamas or put on day clothes again? So I wanted to create something unique that wouldn't look out of place in public, or if you were travelling, to save the hassle of having to change again."
The line will also soon launch a range for teens and aims to release one for adults. "There's not a lot to offer in the market for teens – it's either too childlike with rainbows or too adult-like. As for adults, chic pyjama wear in Australia is dominated by a handful of brands. I wanted to offer an alternative."
Rowed felt was important was adopting gender-neutral colours such as greys, clay and teal. "They're colours that will stand the test of time but are still vibrant enough to feel playful," she said. "A lot of pjs are very busy and I think there's a certain demand for clean designs. If we keep giving boys pyjamas with trucks on them and put girls in unicorn pyjamas then we're perpetuating gender stereotypes."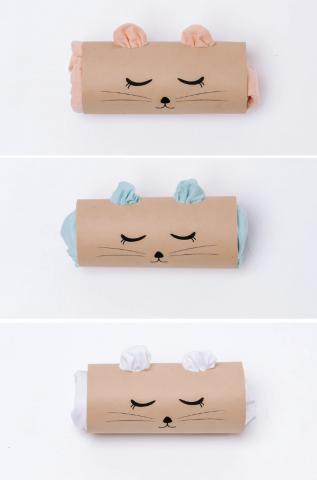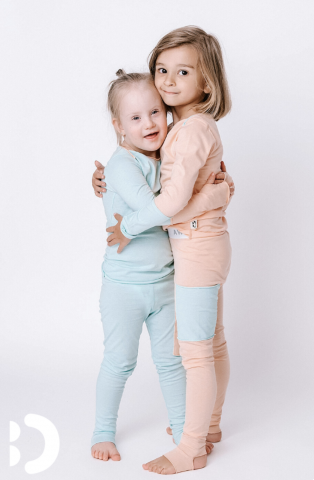 Rowed said the kids pyjamas are all Australian made and ethically produced. "Each package tells a story about kindness. They all have a QR code which unlocks an uplifting bedtime story linked to our podcast about a child you're helping. It's a sleepwear brand with both a practical and ethical purpose which we feel will appeal and resonate with a lot of people."
For more details on the Awakind range log onto www.awakind.co
To interview Vanessa Rowed contact below.

Media Contact
Company Name: The Connect Agency
Contact Person: Megan Rose, Managing Director
Email: Send Email
Phone: 0422229715
Country: Australia
Website: http://www.awakind.co