ME Education: A Hong Kong Education Institution building the path towards excellence
The annual application season for Hong Kong schools has begun. As a world-renowned international financial center, Hong Kong is home to several world-famous universities and boasts some of the best international schools in Asia. Across the territory, schools offer different curriculums from around the world, different styles of teaching and campuses.
Each year, more and more students from China, Southeast Asia countries, the US and UK look at HK as the premier destination for international schools. Every student faces the challenge of entering their preferred international schools; with so many choices, where should you start to give your child the best possible opportunity? ME Education is a one-stop-shop education consultancy committed to providing top quality professional services to help families find their best fit in both the Hong Kong school system and overseas schools in the US and UK.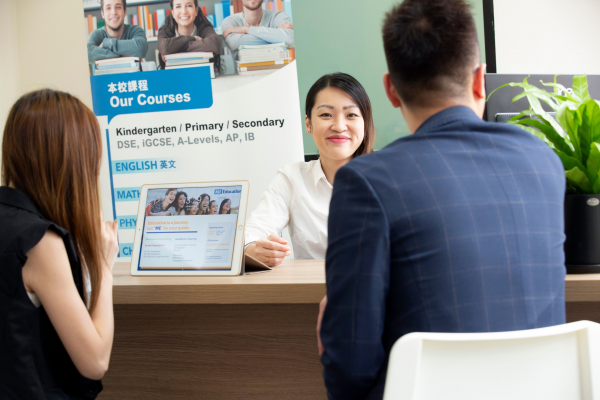 Founded in Hong Kong in 2006, ME EDUCATION is a high-quality professional education and consulting company with 14 years of experience helping families in China and HK to apply for Hong Kong schools and to provide overseas study and immigration advisory services for the US and UK. ME has 5 branches located in Wan Chai, Mong Kok, Kowloon City and Futian, Shenzhen.
Since its establishment, ME EDUCATION has always put students first, providing a one-stop solution for students who wish to study in Hong Kong and overseas. Services include: admissions consulting, cultural bridging, exam preparation and academic tutoring. ME EDUCATION has helped countless students to enter the ideal school and set them on the path to achieve their academic dreams.
ME EDUCATION offers courses for students of all ages including pre-school, primary, secondary and Hong Kong higher education. Students can choose from a wide range of courses for examination preparation for international exams needed for UK & US schools, academic advisement, education planning and consulting services.
The Faculty of ME EDUCATION is composed of experienced foreign and Chinese teachers to offer both bilingual and native instruction. All teachers hold the TEFL or TESOL teaching qualification and have been working in the education and training industry for many years. There are also certified exam officials available to assist with the HKDSE (Hong Kong Diploma of Secondary School Examination), British International School Examination (I/GCSE,GCE-AL, IBMYP & IBDP, IELTS), and American International School Examination (AP, IBMYP & IBDP, ACT, SAT, SSAT, ISEE, TOEFL).
Additionally, ME offers continuing education courses for adults and professional training services. We have partnered with more than 150 businesses and government departments such as Zara, ICAC ICAC, Bank of East Asia to provide professional English training courses.
ME EDUCATION has also established close cooperative relations with many well-known foreign universities including: the British Cultural Association (the partner of IELTS), Cardiff Sixth Form College, a top British School (co-founded with ME EDUCATION), City University of Birmingham (joint student exchange program), and the University of Reading (joint study tour) in the UK.
Over the past 14 years, the ME EDUCATION team has formed a trustworthy brand image largely through word-of-mouth and personal success stories. ME has helped more than 6000 students apply to more than 100 Hong Kong International and local schools and are proud to say that more than 90% of the students successfully enter at least one of their top 3 school choices in Hong Kong.
It can be a rough path to find a partner than can guide you through every step of your child's education journey. But with all services under one roof and the guidance of experienced teachers and admissions consultants, ME EDUCATION can make your child's education path so much smoother.
Media Contact
Company Name: Lingrong Culture
Contact Person: Wang Yurong
Email: Send Email
Phone: 2134007851
Address:3185 Wilshire blvd
City: Los Angeles
State: CA
Country: United States
Website: www.lingrongculture.com