MySource Solutions Earns Positive Reviews for Managing Outsourced Teams for Global Enterprises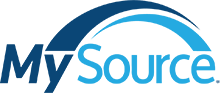 November 9, 2020 – As the Covid pandemic is making the second round of surge in various nations around the world, working remotely has become the norm for the short and long term. MySource Solutions is now offering custom-built solutions that would allow businesses to set up their remote team quickly and effectively for a cost-effective and geographically-transparent operation.
MySource Solutions is a leading BPO in North America with operations based in the Philippines. It is already serving several companies in the US and other parts of the world. Outsourcing to the Philippines for back-office functions such as virtual assistants, payroll processes, HR processes, and customer-facing roles such as marketing and customer service support, can provide significant savings in operational costs.
Business management teams are investing in strategies to implement remote working and increase its efficiency, while companies and their workers are getting attuned to the new reality of remote working and the possibility of its existence for a long time to come. With the paradigm shift in work strategy, businesses are looking to outsource many of their functions rather than manage a team that is dispersed in different geographical locations.
MySource Solutions has expertise in various business processes and its on-boarding processes are designed to quickly integrate with clients' teams. The company has significant experience hosting outsourced teams for reputed brands all over the world. It offers a process-driven approach to attend to the needs of customers via skilled professionals at various levels of competencies.
The business has experience in hiring and training people meeting the stringent quality requirements of clients. Once project executives collect pertinent information about the client company, the firm can create a professional team for the client quickly. The business is already well experience with various functions such as HR, Finance, and front-office tasks as applicable to various countries and operating environments.
The well-equipped business has infrastructure such as advanced computers, modern digital gadgets, dual fiber lines, backup generators, and more to ensure maximum productivity from day one of operations.
For more information, please visit: https://mysourcesolutions.com/
Media Contact
Company Name: MySource Solutions
Contact Person: Jason A. Ellis
Email: Send Email
City: Kansas
State: MI
Country: United States
Website: https://mysourcesolutions.com/