NGTF (Nightfood Holdings Inc.) Ice Cream is Solving America's $50 Billion-Dollar Nighttime Snacking Problem and Lining up Major Distribution Partners Quickly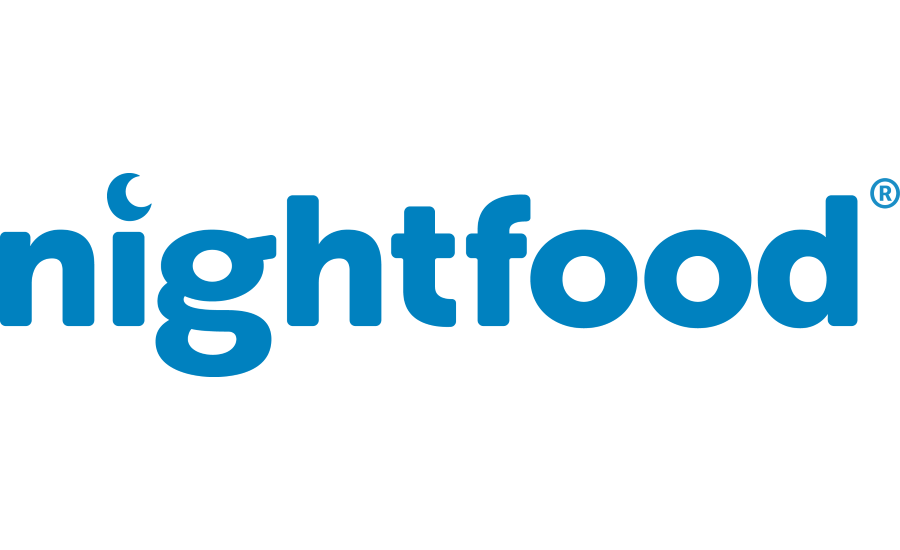 New Retail Placements Expected in Q1
New Launch into Pacific Northwest Grocer Outlets.
Partner Agreement with Stork Vision® 3D/4D Ultrasound.
The American Pregnancy Association Now Recommends Nightfood Ice Cream for Pregnant Women (Ice cream is the #1 pregnancy craving).
CEO and Largest Shareholder Extended Lock-Up Agreement.
Nightfood, Inc. (OTCQB: NGTF) is solving America's $50 billion nighttime snacking problem by pioneering the concept of sleep-friendly nutrition. Knowing that consumers are spending billions on unhealthy night snacks, global snack giants are looking to get into the category and follow Nightfood's lead.
On September 14, 2020 – Pepsi announced they were entering the Nightfood space with the launch of Driftwell, a sleep-friendly drink.
While Pepsi is helping people sleep better with drinks, Nightfood is the category leader in nighttime snacking, targeting the $50 billion consumers spend on nighttime snacks with the company's immensely popular and successful Nightfood Ice Cream.
Nightfood ice cream is a lower calorie, available in major supermarkets around the country, and is actually formulated to help support better sleep. This is the best of all worlds when it comes to the snack food market. The growing retail sales results, as well as new distribution agreements across the country and high-level media endorsements, are presenting a very strong case for profit hungry investors. NGTF looks like a tasty winner from every perspective and there is still so much more room to grow in the months and years ahead.
Expanding Distribution, Updating Packaging for New Q1 Retail Placements
On October 5th, 2020 – NGTF announced that the packaging for Nightfood ice cream will be receiving an update in advance of anticipated mass retail distribution commitments from new retailers resulting from recent category review meetings. After eighteen months on the shelf and hundreds of thousands of pints sold, NGTF has gathered product feedback from category managers, brokers, and, most importantly, thousands of consumers.
NGTF management has analyzed the well-known packaging case studies of successful brands like Chobani, Halo Top and RX Bar. Each of them famously accelerated to new levels of sales velocity following successful packaging redesigns. The 2.0 version of packaging for each brand highlighted a single key consumer benefit, typically identified in the marketplace after the initial product launch.
At Halo Top, their big change was the focus on calorie count, with RX Bar, it was the simple ingredients, what they called 'No B.S.'. In the NGTF case, that one thing is better to sleep which matters to the busy and stressed consumers rushing through our supermarket and other large retail accounts.
NGTF management is also taking cues from leading global food and beverage giant PepsiCo. In September, Pepsi announced the upcoming launch of a sleep-supporting drink called Driftwell. Pepsi stated, "Driftwell is not just a product but an essential wellness conversation in North America that the brand is proactively driving. Relaxation and dealing with stress is a lifestyle shift."
With Pepsi/Frito Lay throwing their considerable weight behind consumer awareness and education, NGTF intends to leverage their efforts. NGTF expects the updated packaging to begin shipping to all accounts, including the new major retailers we have coming on board, during the first quarter. For the packaging refresh, Nightfood tabbed OffWhite Co., the design firm behind the iconic packaging for Chobani and Maple Hill Creamery.
The Nightfood Cravemonster™ will remain a central figure, as the unhealthy nighttime cravings personified by the Cravemonster are at the core of the consumer need and usage occasion. But the focus will be on better sleep because that's the outcome today's consumer is looking for, which Nightfood is uniquely qualified to deliver.
Nightfood Welcomes Category Expansion with First Global Entrant
NGTF commented on PepsiCo being the first global entrant into the sleep-friendly food and beverage category. Nightfood CEO Sean Folkson stated, "Pepsi has stated they intend to make relaxation and sleep quality a major point of awareness for the American consumer as part of the overall wellness conversation. With over 200 million adults snacking regularly at night, Pepsi's hard work and marketing dollars will complement our efforts and help bring the spotlight to Nightfood as the leader in the sleep-friendly nutrition category. With Pepsi on the beverage side and Nightfood on the snack side, their efforts can help drive our growth."
Folkson has long believed in the inevitability of a nighttime-specific, sleep-friendly snack category which would allow consumers to satisfy biologically driven nighttime cravings in a better, healthier, more sleep-friendly way. Personified on Nightfood packaging as the Cravemonster™, these hard-wired nighttime cravings, along with decreased willpower at night, stress and other lifestyle factors, drive Americans to consume over $50 billion annually in snacks between dinner and bed. The most popular choices are cookies, chips, candy, and ice cream, and all are understood to be both unhealthy, and sleep disruptive.
According to Pepsi, Driftwell will be made available by mail order in December and will begin appearing on retail shelves in early 2021.
Nightfood Launches into Pacific Northwest With Northwest Grocers, Including Red Apple and Thriftway Markets
NGTF is rolling out into Northwest Grocers member stores throughout Oregon and Washington State. Established in 2004, Northwest Grocers (NWG) is the premier provider of services to independent grocers in the Pacific Northwest. Totaling 85 stores, NWG banners include Red Apple, Thriftway, Select Markets, IGA Market, and more.
Six flavors of Nightfood have been authorized for placement, including Cold Brew Decaf, Midnight Chocolate, Cherry Eclipse, Milk & Cookie Dough, After Dinner Mint Chip, and best-selling flavor Cookies n' Dreams. The line will initially be available in approximately 25 stores immediately, including select Red Apple and Thriftway Markets, with many more member stores expected to add Nightfood to their stores before the holidays.
Partner Agreement with Stork Vision® 3D/4D Ultrasound to Introduce Nightfood to Expectant Moms at Ultrasound Imaging Centers
NGTF has initiated a partnership with Stork Vision®, a leading chain of 3D and 4D ultrasound imaging. Stork Vision prides itself on their rigorous protocols, outstanding customer service, and an outstanding staff of medical professionals at every Stork Vision imaging center. Founded in 2004, Stork Vision has grown from a single location to a multi-store franchise with twenty locations in Georgia, Illinois, Kentucky, Nebraska, Utah, Texas, and Wisconsin.
As part of their exemplary service, Stork Vision centers provide courtesy goodie bags to their clients. Each bag handed out will now include an introductory flyer educating the expectant mother on the benefits of Nightfood ice cream and its availability both in local stores and online.
Since being named the Official Ice Cream of the American Pregnancy Association, Nightfood has established partnerships and sponsorships with Lamaze International, Ovia Health, MyRegistry.com and now Stork Vision. NGTF a