CEO of Kluster Radio Media Group appoints Dr KaNisha L. Hall as the Chief Medical Correspondent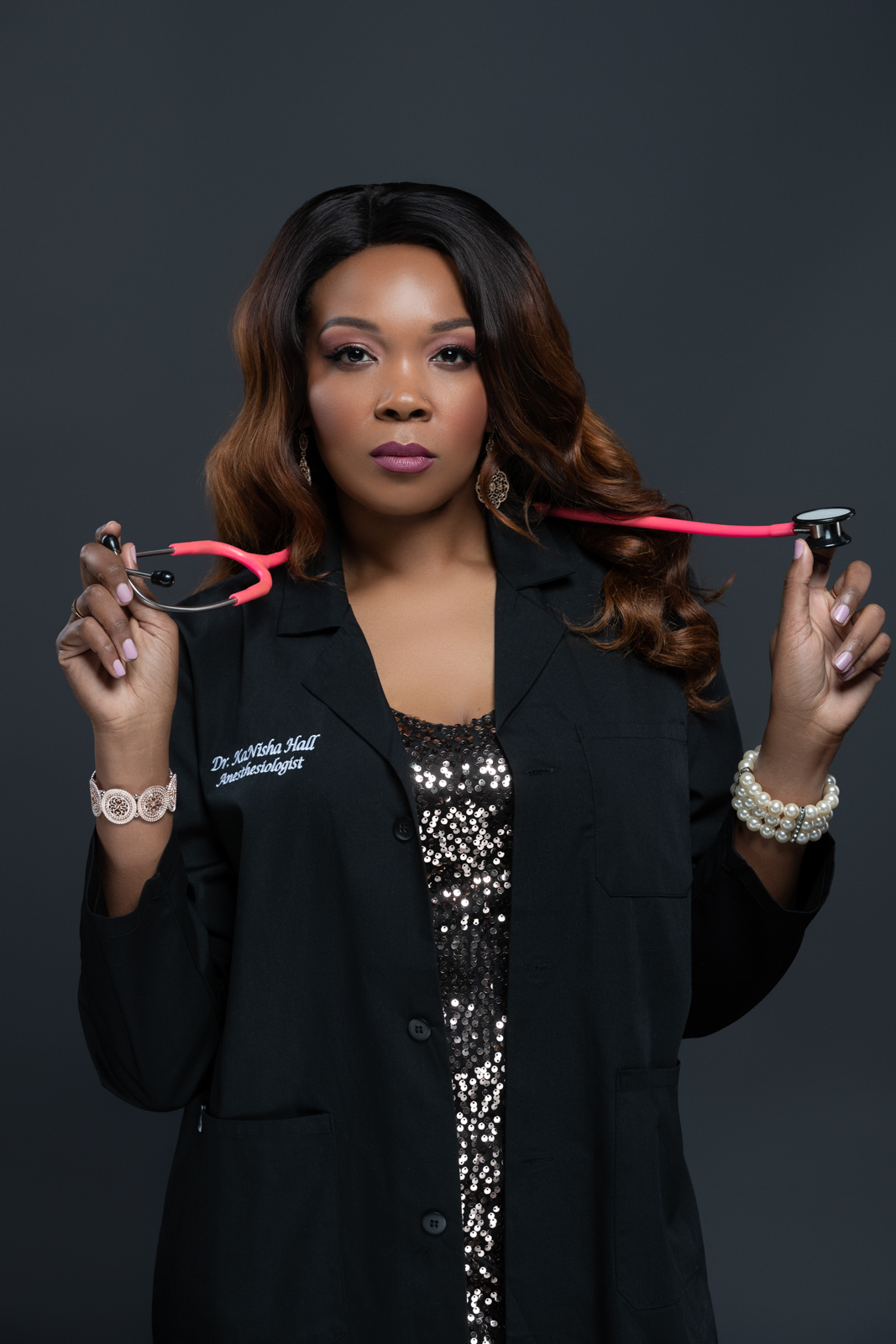 CEO Darrell Davis realized Kluster Radio Media Group needed the medical expertise of Dr. KaNisha L. Hall, M.D., to navigate these unprecedented times during a global pandemic. Davis named Dr. Hall as the Chief Medical Correspondent for his conglomerate of 7 streaming radio stations and diverse digital media platforms. Darrel Davis is a California native who has made a name in radio. He has collaborated with musical legends such as the Commodores and is an affiliate for the Sheryl Underwood Radio Show. Davis has an eye for talent.
Davis met Dr. Hall during an insightful interview addressing some very controversial statements made by Atlanta-based rapper T.I. about his daughter's visits to her gynecologist. Dr. KaNisha Hall stole the audience of The Bridge Morning Show with her medical knowledge and southern charm. So eloquently, she educated the public on anatomy, medical ethics, and the importance of the doctor-patient relationship. In the aftermath, Dr. KaNisha earned a regular spot on HipHop95's morning show.
From the onset of the pandemic, Darrell Davis has gracefully juggled the need to entertain and inform the public on Kluster's multimedia platforms. Dr. KaNisha's relatable nature, wit, and credentials made her the ideal candidate and frontrunner to serve as Kluster's first Chief Medical Correspondent. This Howard University alumna is a board-certified anesthesiologist who has served on the frontlines of COVID-19 in Houston, Tx, home to the largest medical center in the world. Dr. Hall also practices addiction medicine, battling the opioid epidemic. Her telemedicine practice utilizes innovation and virtual clinics to make healthcare more accessible.
Her duties as Chief Medical Correspondent will include vetting medical content for all digital media platforms, not just for COVID19. Dr. KaNisha Hall will be producing "Medical Minute" updates for awareness and education. She will also serve as the White House Correspondent for the upcoming administration. So fittingly, Dr. KaNisha Hall will be the first to serve in this role for Kluster Radio Media Group and shares the alma mater of our first black, female Vice President-Elect.
"Being a doctor does not make me immune to racism, social injustice, nor healthcare disparities. Howard University did more than just prepare me for such a time as here and now," said Dr. KaNisha Hall. "My time at 'The Mecca" made me a leader, and I am grateful for Mr. Davis's vision to lead with black women," she added.
Media Contact
Company Name: Kluster Radio Media Group
Contact Person: Dr. KaNisha L. Hall
Email: Send Email
Country: United States
Website: www.drkanisha.com