Hesam Hobab and Mohammad Hobab Discover Ways Deli Delicious Franchise Thrives During the Pandemic
Before the COVID-19 Pandemic, the sandwich franchise industry worth over $200 Billion had been consistently increasing. Even during the Pandemic, the industry has only decreased by less than 15%. In comparison, many others in the restaurant space have virtually collapsed.
The sandwich industry has kept up with consumer preferences for healthier options and is traditionally family-owned and operated. Those are two major reasons it has proven to have more stability and resilience than its competitors. A prime example of this the Deli Delicious Franchise operated by the Hobab family.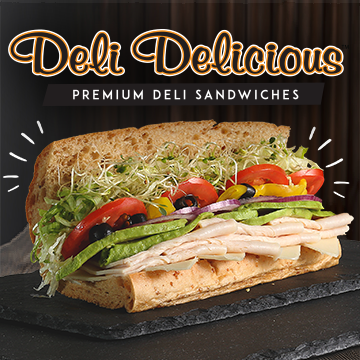 Deli Delicious offers hungry customers a menu of made-to-order cold sandwiches, hot sandwiches, specialty sandwiches, salads, soups, and sides. In Fresno, California, where it started, it won the People's Choice Award for Best Sandwich shop for nine years in a row. The chain prides itself on friendly service, fresh produce, premium deli meats, and high-quality bread.
It offers catering as well as fundraising opportunities for schools, teams, clubs, and other groups. Currently, there are 50 already open and operating Deli Delicious™ restaurants in California. Hesam Hobab says, "Our performance benchmarks for profits, sales, and return on investment are some of the main reasons prospective franchisees chose Deli Delicious."
Media Contact
Company Name: Deli Delicious Franchise
Contact Person: Media Relations
Email: Send Email
Phone: (877) 306-7079
Country: United States
Website: delideliciousfranchising.com