Ideal Homes International Secures Exclusive Offer For Clients in The Grove Resort in Orlando
Innovative real estate solutions providers, Ideal Homes International, announces the launch of an amazing price slash on properties in Orlando's Grove Resort
Ideal Homes International has reiterated their commitment to providing clients in the United States and other parts of the world with amazing deals on real estate properties with the recent launch of an exclusive offer on properties in The Grove Resort in Orlando at a virtual event. The move will help more real estate investors own a property in the growing Florida Real estate market without necessarily having to break the bank.
The global real estate market has grown over the years to become a multi-billion-dollar industry due to increasing demand from consumers. The case is not particularly different in Florida and other parts of the United States. The Florida real estate market has continued to witness a boom in recent times, making it a bit difficult for buyers to get good deals, with the increasing demand for properties driving prices higher. Unfortunately, many of the real estate companies have not particularly helped in this regard. However, the team at Ideal Homes International, led by the passionate Chris White has continued in their pursuit of charting a new course in the market by bringing great deals to clients.
Ideal Homes International recently announced that the company secured a great deal on properties in Florida's Groove Resort. Consequently, the company is making the deals available exclusively to clients, giving them an amazing opportunity to "own a piece of paradise." The deal is also a reiteration of the company's prowess in negotiating exceptional deals.
Strategically located six miles from Disney, The Grove Resort and Water Park Orlando puts Orlando's world-famous parks and attractions at the fingertips of investors. Features such as daily transportation to Walt Disney World® Theme Parks, Universal Orlando, and SeaWorld have continued to attract millions of people to the site as a holiday home. The resort currently has 100% occupancy, making it a fantastic rental potential with its amazing facilities and lucrative investment.
In a related development, Ideal Homes International will be hosting a virtual event on Monday 5th April until Friday 9th April where interested investors will get more information about the exclusive deal, especially on the first 10 properties sold on a fully managed resort with its very own water-park. The deal also comes with the furniture, making it an unprecedented opportunity for investors.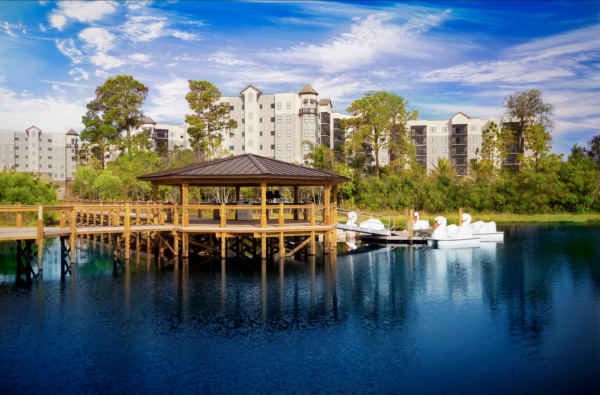 For more information about the virtual event and how to be a part of the fantastic real estate investment opportunity, please visit – https://www.idealhomesinternational.com/ihtv.
Ideal Homes International can also be found across social media, including Facebook and Twitter.
Media Contact
Company Name: Ideal Homes International
Contact Person: Chris White – President
Email: Send Email
Phone: +1 407 459 9280, 1 800 938 850
Country: United States
Website: https://www.idealhomesinternational.com/ihtv