Boost Jewelry Brand Awareness amid Pandemic Situation with Diamond District Block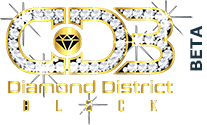 Diamond District Block is an Online Advertising and Marketing Channel for various jewelry vendors and wholesalers.
Diamond District Block is an online advertising source for Jewelry vendors and wholesalers. Diamond District Block will undertake online marketing and advertising efforts to list various brands.
Diamond District Block is offering a one-year subscription of marketing facility to create a buzz for various jewelry brands through Search Engine Optimization (SEO), Social Media Marketing, Pay Per Click Services, Content Writing, Magic Box (a social media syndication system), E-commerce, Online Reputation and Friends Inviter (a facility to invite and import contacts).
Jewelry Marketing During the Crisis
The pandemic situation is worsening day by day and so are the hopes of the various business owners. By keeping in mind the welfare of the jewelry industry, Diamond District Block came forward to boost the growth of the jewelry industry with the one-year free subscription of its marketing services. Under which they will guide the small business owners and start up's setting up their own online jewelry business.
Diamond District Block can be used as an online marketing funnel to raise the jewelry sales of any brand.
Diamond District Block is an Online Advertising and Marketing Channel for various jewelry vendors and wholesalers. It helps in capturing customers and bringing in better revenue by leveraging various Digital Marketing Services.
Diamond District Block offers assistance to jewelry vendors and wholesalers that how they can create their online jewelry store. DDB provides jewelry branding under the umbrella of digital marketing services.
DDB knows exactly how to amplify the targeted traffic for a jewelry store by using ways such as Online Business Directories, Google Adwords, making use of bloggers, personalities, and press.
Sure Shot Ways to boost jewelry business
Diamond District Block also uses the technique of SMO under their subscription package under which utilizes a number of digital outlets and communities to generate publicity, increasing brand awareness using RSS feeds. SMO (Social Media Optimization) includes sure shot ways to uplift the jewelry business by targeting the right audience for improvised responses and sales.
At Diamond District Block, they enable small and medium jewelry enthusiasts with their ideas of a jewelry-making venture. They help to establish and base the start-up by assisting them in the creation of marketable jewelry inventories. They promote the brand of the start up's through their own jewelry portal to create a digital presence of a newly set up jewelry venture.
Digital Marketing agency for the Jewelry stores – Promote Small Jewelry Stores in New York
The one-year free subscription by Diamond District Block is to build the numbers of small jewelry stores in New York and to make them savvy to have a share in the industry's revenue. Thus, don't give a thought and just contact them to strengthen and promote one's business with their appreciable efforts comprising on-page SEO, Social Media Marketing, Google Analytics and Ads, Product Research, Analysis & comparison, newsletters, and email marketing.
Diamond District Block leverages smart ways of Digital Marketing for Jewelry Stores. They use refined digital marketing strategies for publicizing and communicating the idea and theme of a particular jewelry seller. They use resources that will not get wasted and will rather attract sure-shot customer visits.
Thus, if you are wondering how to start a jewelry-making business or how to create one's own jewelry line, then DDB is there to help you with offering you an ultimate guide of the same with its packages of marketing services that too under free subscription for one year.
Media Contact
Company Name: Diamond District Block | Online Jewelry Shopping Store
Contact Person: Media Relations
Email: Send Email
Phone: (800) 591-8408
Address:99 Wall Street
City: New York
State: NY 10005
Country: United States
Website: www.diamonddistrictblock.com