Music Producer Samek Sanyal Shares the Story Behind His Hit Single and Growing Fame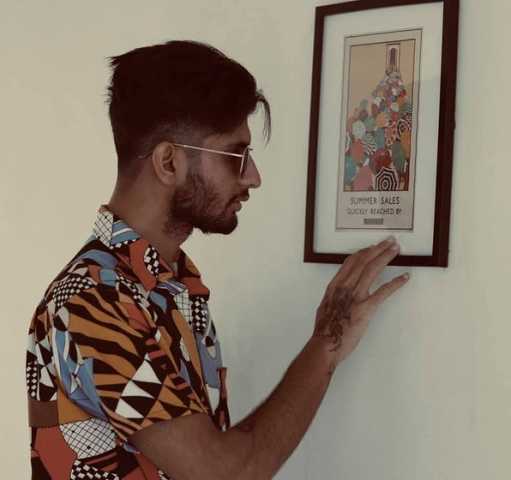 Usama Naseer, a.k.a Samek Danyal, takes the music industry by storm. The young music producer has risen to work alongside the likes of DJ Alan Walker. His music has been recognized as unique and vibrant, making him popular among Asian and western listeners. Samek's brand-new single 'Liar' has gained almost five million views on YouTube in the past year.
In 2012, Samek had a dream to become a singer. His love for music and his passion to share it with others inspired him to pursue this dream. But unfortunately, Samek concluded that singing was not his cup of tea. Realizing he wasn't cut for signing; he ended his career in 2016. At this point, he began focusing on other things and took a long-needed break for music.
"I started as a singer in 2012, but very soon I realized I'm not made for singing, then I quit music in 2016 and took a long break again. In 2020, from nowhere, I got an idea to start my own record label. I started Earthquake Records, and I started working as a music producer in the middle of 2020", says Samek Danyal.
Little did he know how this decision would change his life forever. Samek found out that though he didn't have the voice of a singer, he had the skills and talent to put together a killer beat. He began experimenting with music, and in the process released a few songs that became instant hits. The blend of lo-fi dance beats with classical eastern music shaped Samek's sound signature.
"I have made my first ever official single "Liar", which became a superhit in no time. My music video Liar was also nominated for the best music video of the year in Pan African Youths Film & Arts Festival and few others", shares the founder of Earthquake records, Samek Danyal.
In this process of rekindling his musical career, Samek found it difficult to come across high-quality music recording studios. He even paid visits to many countries in search of the musical blueprint he had in mind. Unable to find anything satisfactory, he thought, why not open his own record label.
When asked what made him so unique, Samek pointed out that he had made no compromise in delivering the highest quality of music. He believes that sometimes giving up is what leads to a breakthrough. The lack of choices urges people to reach inside and do what they were destined to do.
Samek is a Pakistani producer and owns a record label. He hopes to continue releasing top-charting songs like 'Liar' as he sticks to the authenticity of his music.
Follow Samek Danyal:
Instagram – https://instagram.com/samekdanyal
Facebook – https://facebook.com/SamekDanyal
Spotify – https://spoti.fi/3eG25vr

Youtube – https://www.youtube.com/channel/UCQpSMpeVsmeCBSdWYFcl1fw
Media Contact
Company Name: Earthquake Records
Contact Person: Samek Danyal
Email: Send Email
Country: Pakistan
Website: https://www.youtube.com/channel/UCQpSMpeVsmeCBSdWYFcl1fw/featured