Hollywoods Finest: Latest Scoop on Award-Winning Actress Patricia Mizen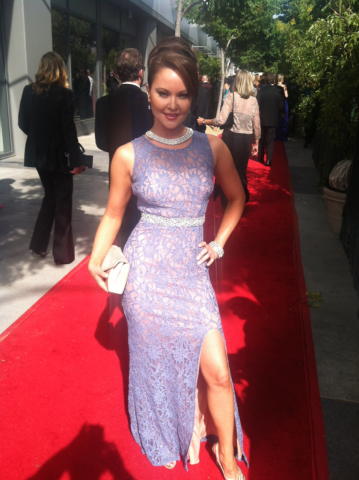 Hollywood News on Actress Patricia Mizen!
Patricia Mizen is a talented award-winning actress with immense passion and natural acting skills. Patricia was born in Okinawa, Japan and was raised as a military brat. Patricia traveled in many parts of the country throughout her youth. She started getting involved in entertainment at a young age, by the 8th grade Patricia became a pageant winner and from then on she knew she wanted to make an impact on the world.
Her distinct look with beauty and elegance comes from an amazing ethnicity that is Finnish, English and Korean. Patricia has worked with the most notable actors and directors in the industry and has been featured on the hottest shows TV-Shows , films and national commercials! Read the latest news on Actress Patricia Mizen:
Patricia Mizen Shares take on acting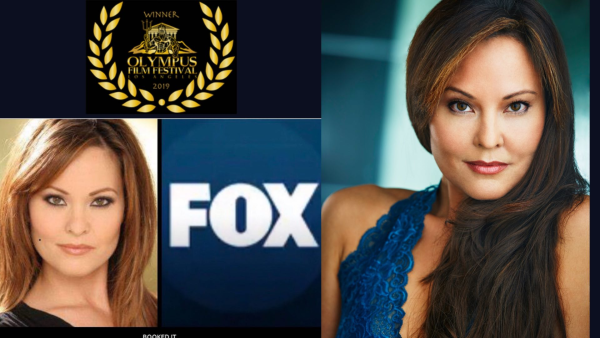 "I love the fact that I can create a soul from a scene or script and give life through my emotions, thoughts, wants and needs. Acting is life." – Patricia Mizen
Awards: Actress Patricia Mizen Recent Win

Most Recent: Patricia Mizen leading in the adventure packed mystery film 'Fly Right' wins a first place award at the AT&T Create a Thon! According to official IMDB information, Actress Patricia Mizen has 8 wins and 8 nominations!
Studying with the Industries Most Respected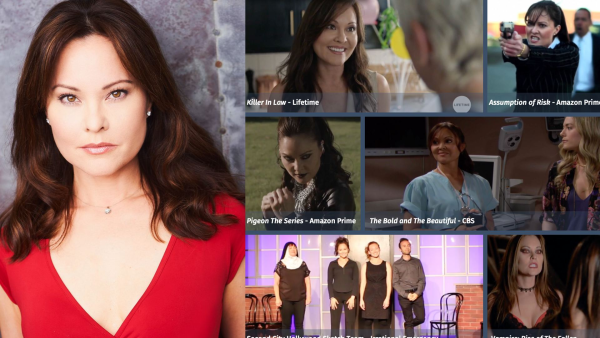 Patricia Mizen is a seasoned actress with many years of experience in the industry. She is a member of SAG-AFTRA, AEA, SkyPilot Theater Company, Women in Film, East West Theater and CAPE! Patricia has studied under Robert Carnegie's Playhouse West in Los Angeles which is also known to be the famed and legendary film school with some of Hollywoods A List actors attending! Patricia is currently training with Celeb Acting Coach Howard Fine who has taught Will Smith, Chris Pine, Justin Timberlake, Brad Pitt, Gal Gadot, Dwayne Johnson and many more! With experience, talent and professionalism, Patricia Mizen is making an impact in the Hollywood entertainment industry and impressing industry pro's along the way!
Producer Mark Kochanowicz stated Patricia is "Smart, Beautiful and Adventurous, Patricia is a true professional."
Aside from film. Patricia has also hosted KCAL-TV 'Healthy Living and on the red carpet of "International Love Festival."
Upcoming Roles & Recently Wrapped Up:
Upcoming: Patricia is producing and starring in a Sci-Fi film called 'Boy Makes Girl', status is currently in post production.
Recent Booking Include: '911 Lonestar For All Mankind' & 'Promise Land'
Wrapped up: Patricia wrapped up her role as Meredith Lee in the TV-Series 'Judgment Call" and a short called 'Glitch' where she plays the role of Akari Tanaki. Patricia Mizen also just completed filming an action feature film called 'Caged Free: True Blood', IMDB has titled film as in development.
Fun Fact: You may have also seen Actress Patricia Mizen on Bold and the Beautiful & Passions!
Follow Patricia Mizen on her official social sites:

IG: https://www.instagram.com/patriciamizenofficialactor/
IMDB: http://www.imdb.me/patriciamizen
Official Website: http://www.patriciamizen.com/
Media Contact
Company Name: Patricia Mizen Talent
Contact Person: Media Relations
Email: Send Email
Country: United States
Website: http://www.patriciamizen.com