Anything-as-a-Service Market Share, Growth, Latest Technology, Trends and Analysis 2022-2027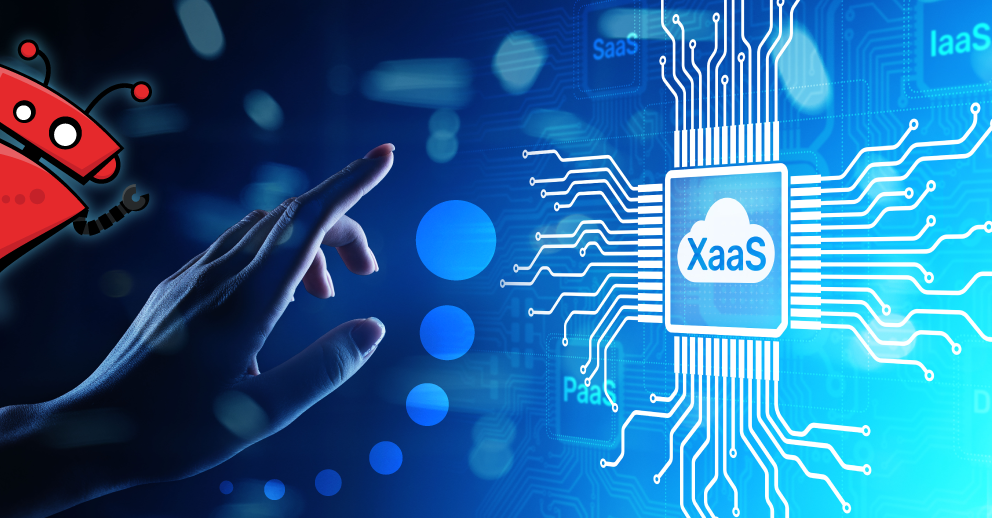 The Anything-as-a-Service Market is expected to reach US$ 624.1 Billion by 2027, exhibiting a CAGR of 20.08% during 2022-2027.
The latest report published by IMARC Group, titled "Anything-as-a-Service Market: Global Industry Trends, Share, Size, Growth, Opportunity and Forecast 2022-2027" offers a comprehensive analysis of the industry, which comprises insights on the anything-as-a-service (XaaS) market share. The report also includes competitor and regional analysis, and contemporary advancements in the market.
The global anything-as-a-service (XaaS) market size reached a value of US$ 198.6 Billion in 2021. Looking forward, IMARC Group expects the market to reach US$ 624.1 Billion by 2027, exhibiting a CAGR of 20.08% during 2022-2027.
Industry Overview and Application:
Anything-as-a-service (XaaS), also known as everything-as-a-service, refers to the availability of computer-based applications and services over the internet through cloud computing instead of being provided by an enterprise within the premises. These services can be delivered and utilized on-demand or on a subscription basis on a computing device via the cloud. XaaS helps organizations improve their expense model while minimizing the required effort to set up and maintain the information technology (IT) infrastructure. It also aids in cost-cutting and improving technical support, scalability, productivity, agility, and convenience. As a result, XaaS finds extensive applications across the IT, telecommunication, and manufacturing industries.
Note: We are regularly tracking the direct effect of COVID-19 on the market, along with the indirect influence of associated industries. These observations will be integrated into the report.
Request to get the sample report: https://www.imarcgroup.com/anything-as-a-service-market/requestsample
Anything-as-a-Service Market Trends:
The widespread adoption of cloud-based monitoring solutions to enhance business operations and improve customer engagement is primarily driving the market growth. Rapid digitalization of industries has facilitated the adoption of cloud-based platforms as an affordable and efficient solution for storing corporate data, which is favoring the market growth.
The increasing demand for a service-based model that provides flexibility for users with improved bandwidth and connectivity is propelling the market growth. growing virtualization of IT solutions, such as data center and network functionalities, coupled with intrusion detection, load balancers, and firewalls, and extensive research and development (R&D) activities are anticipated to drive the market growth.
Anything-as-a-Service Market 2022-2027 Competitive Analysis and Segmentation:
Competitive Landscape With Key Players:
The competitive landscape of the anything-as-a-service market has been studied in the report with the detailed profiles of the key players operating in the market.
Some of these key players include:
Amazon Web Services, Inc. (AWS)
Cisco Systems, Inc.
Google LLC
Hewlett-Packard Company (HP)
National Electric Corporation (NEC)
International Business Machines Corporation (IBM)
Microsoft Corporation
Alcatel-Lucent SA
AT&T, Inc.
Avaya, Inc.
Big Switch Networks, Inc.
CipherCloud, Inc.
Commvault Systems, Inc.
Dell Technologies, Inc.
enStratus Networks LLC
Telefonaktiebolaget LM Ericsson
McAfee LLC (Intel Security)
Juniper Networks, Inc.
M5 Networks, Inc.
Oracle Corporation
Orange Business Services.
Key Market Segmentation:
The report has segmented the anything-as-a-service market on the basis of service area, industry and region.
Breakup by Service Area:
Storage-as-a-Service
Security-as-a-Service
Unified Communications-as-a-Service
Network-as-a-Service
Database-as-a-Service
Backend-as-a-Service
Breakup by Industry:
IT and Telecom
BFSI
Manufacturing
Others
Breakup by Region:
North America (United States, Canada)
Europe (Germany, France, United Kingdom, Italy, Spain, Russia, Others)
Asia Pacific (China, Japan, India, South Korea, Australia, Indonesia, Others)
Latin America (Brazil, Mexico, Others)
Middle East and Africa (United Arab Emirates, Saudi Arabia, Turkey, South Africa, Others)
Explore Full Report With TOC & List of Figures: https://www.imarcgroup.com/request?type=report&id=1326&flag=C
Key Highlights of the Report:
Market Performance (2016-2021)
Market Outlook (2022-2027)
Market Trends
Market Drivers and Success Factors
Impact of COVID-19
Value Chain Analysis
Comprehensive mapping of the competitive landscape
If you need specific information that is not currently within the scope of the report, we will provide it to you as a part of the customization.
Browse Related Reports:
Global Human Resource Technology Market Analysis and Forecast 2022-2027: https://bit.ly/3qXjfgK
Data Center Server Market Trends and Analysis 2022-2027: https://bit.ly/3dz6C8e
About Us
IMARC Group is a leading market research company that offers management strategy and market research worldwide. We partner with clients in all sectors and regions to identify their highest-value opportunities, address their most critical challenges, and transform their businesses.
IMARC's information products include major market, scientific, economic and technological developments for business leaders in pharmaceutical, industrial, and high technology organizations. Market forecasts and industry analysis for biotechnology, advanced materials, pharmaceuticals, food and beverage, travel and tourism, nanotechnology and novel processing methods are at the top of the company's expertise.
Our offerings include comprehensive market intelligence in the form of research reports, production cost reports, feasibility studies, and consulting services. Our team, which includes experienced researchers and analysts from various industries, is dedicated to providing high-quality data and insights to our clientele, ranging from small and medium businesses to Fortune 1000 corporations.
Media Contact
Company Name: IMARC Group
Contact Person: Elena Anderson
Email: Send Email
Phone: +1-631-791-1145
Address:30 N Gould St Ste R
City: Sheridan
State: WY
Country: United States
Website: https://www.imarcgroup.com