New novel "Fate's Genesis" by Allen B. Moonstone is released, the first book of a modern-day fantasy series that pits warriors chosen by the gods against supernatural foes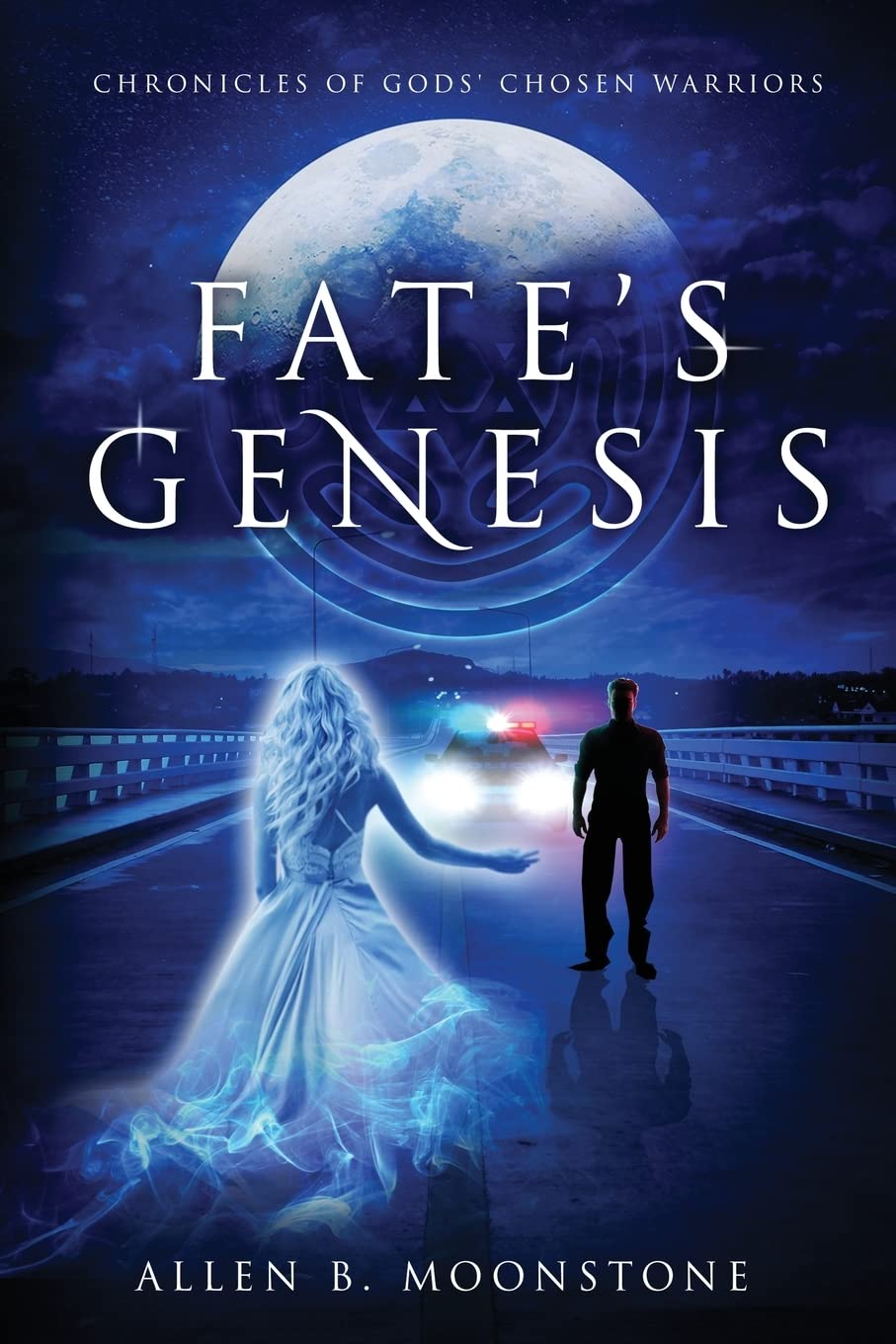 "Fate's Genesis" by Allen B. Moonstone has been released worldwide. This 258-page fantasy novel, the first in the forthcoming series "Chronicles of Gods' Chosen Warriors," follows Norm, a warrior chosen by the goddess Hecate, as his normal life of exorcisms and fighting monsters takes an even more dangerous turn.
Rushing to North Carolina to keep the truth of a zombie outbreak away from the public, Norm and his companions find themselves caught between police, supernatural threats, and trouble in their own lives that threatens to pull the group apart. In the process, they move closer to uncovering the mystery of the Mystical Seeker, a nefarious villain with an evil plot that threatens to terrorize humanity.
In a unique take on the adult fantasy genre, Moonstone pulls myths, gods, and other mystical elements from across religions and legends to create a modern world where the supernatural exists in everyday life. The heroes must contend with demons, gods, and monsters in a 21st century setting, putting them at odds with authorities and straddling two very different worlds.
This exciting, action-packed novel sets the stage for future installments of the series, providing readers with a rich, diverse tapestry of characters each guided by fate in their own way.
Fate's Genesis (ISBN: 9781958729793 / 9781958729700) can be purchased through retailers worldwide, including Barnes and Noble and Amazon. The paperback retails for $14.99 and the hardcover retails for $20.99. Wholesale orders are available through Ingram.
From the back cover:
Warding off monsters, demons and ghouls is standard routine for Norm. When the news captures a zombie on television, Norm, his friends, and his ghostly tutor, swiftly travel to Chapel Hill, NC to stop the knowledge of the paranormal from becoming public knowledge to the world. In Fate's Genesis, Norm and his team must break into a government-controlled compound, fight zombies, balance relationship issues, and figure out how this mystery man is, who started it all.
About the author:
Allen B. Moonstone, is a resident of South Carolina, with his partner Fred, and demonic feline companions, Sir and May. As a Marine Veteran, causing trouble and wreaking havoc is how he was trained. Now, he has settled down and is often seen traveling the world, exploring new cultures, and at times, fighting off ghosts of the past. Enchanted by the mystical and magical arts, he felt compelled to share stories of the known and unknown, in his fantastic series of Chronicles of Gods' Chosen Warriors.
About MindStir Media:
MindStir Media LLC is an award-winning book publisher. To learn more about publishing a book with MindStir Media, visit http://mindstirmedia.com or call 800-767-0531.
Media Contact
Company Name: MindStir Media LLC
Contact Person: Jen McNabney
Email: Send Email
Phone: 800-767-0531
Address:1 New Hampshire Ave Suite 125
City: Portsmouth
State: NH
Country: United States
Website: https://mindstirmedia.com/