Texas-Based Anderson Restoration Temporarily Relocates to Florida to Help with Ian Cleanup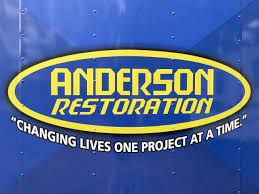 Miami, FL – Texas-based Anderson Restoration is informing commercial property owners in Florida that it has temporarily relocated to support the cleanup from hurricane Ian.
Anderson Restoration is a certified Texas roofing contractor and restoration expert that provides professional services to the Houston/Cypress, Grapevine, San Antonio, and Austin areas – 24/7/365. During its more than 30 years in business, the company's professionals have worked with both residential and commercial property owners to address all types of roofing issues, such as storm damage, fire or flood damage, and general repairs.
In the company's latest news, Anderson Restoration is announcing it is currently working in Florida to help commercial businesses clean up their properties after the devastating hurricane Ian. Ian left a massive path of destruction across the state, destroying businesses, residential areas, and causing immense grief, anguish, and despair amongst its millions of victims.
"If your commercial property has been impacted by hurricane Ian, Anderson Restoration is here for you," says President, Darrell Anderson. "This was a traumatic storm for so many people and, as such, we have boots on the ground across the West Coast of Florida – ready to secure your facilities, demo, water extraction, mitigation, and post-storm facility assessment. No matter how big or small your damage is, get in touch with us immediately to have your property inspected. We are here to help."
Anderson Restoration is a member of the Better Business Bureau and always brings the best practices to each and every client.
For more information about Anderson Restoration, or to contact, please visit https://www.andersonrestore.com/.
About Anderson Restoration
Darrell Anderson, President of Anderson Restoration LLC Roofing Services, was blown into the home restoration and construction business due to Hurricane Alicia in 1983 – and he has not stop stopped repairing, restoring, and building homes since then. He began with roof repair, moved to residential and commercial construction, custom home building, water/fire damage mitigation and repairs and notes that while others talk about getting their lives back to normal, "I like to get homes and businesses back to better than before they were damaged."
Media Contact
Company Name: Anderson Restoration
Contact Person: Darrell Anderson
Email: Send Email
Country: United States
Website: https://www.andersonrestore.com/