Influencer And Content Creator Giselle Lelux Is Set To Launch The Influencer's Handbook
The book will be launched on March 8th, 2023, celebrating International Women's Day.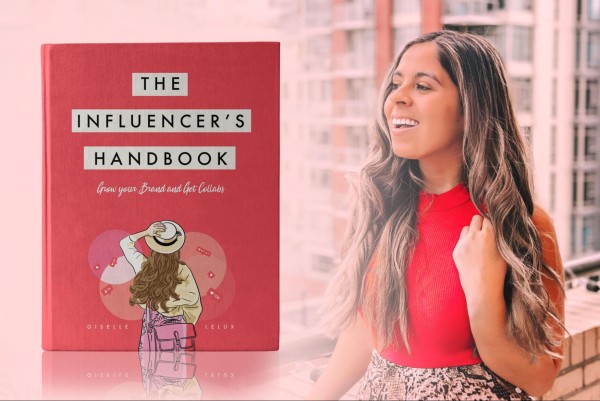 Giselle Lelux, a well-known influencer and content creator from San Diego, California, is excited to announce the launch of her book "The Influencer's Handbook" in celebration of International Women's Day on March 8th. The book was rated #1 of the 20 Best New Influencer eBooks to read in 2023 by Bookauthority.
As an experienced influencer and social media marketing professional, Giselle has worked in every aspect of the industry. She has experience working with national brands, both as an influencer and as a content developer and influencer manager. In her book, "The Influencer's Handbook," Giselle shares her extensive knowledge and expertise on how to become a successful influencer.
Giselle believes anyone can become an influencer regardless of background and experience. In her book, she provides practical advice and strategies that anyone can use to build a successful brand on social media. Whether someone is a stay-at-home mom, a college student, or a business professional, "The Influencer's Handbook" has something to offer.
"The Influencer's Handbook" is a comprehensive guide to building a successful brand on social media. It teaches everything from selecting a niche, developing a personal brand, and building a loyal following to monetize one's influence. With Giselle's expertise and experience, readers can learn how to create content that resonates with both their audience and the brands they want to collaborate with, grow their following, and achieve their goals as an influencer.
In celebration of International Women's Day, Giselle hopes to inspire women to pursue their dreams and succeed in the competitive world of social media. "As a woman in the industry, I know how challenging it can be to break through and establish yourself as an influencer," Giselle Lelux said. "I hope that my book will empower women to take charge of their social media presence and create a brand that truly reflects who they are."
"The Influencer's Handbook" is now available for purchase on Amazon and https://influencershandbook.com
To learn more about Giselle Lelux and her work, visit https://instagram.com/gisellelelux
Media Contact
Company Name: Influencer's Handbook
Contact Person: Giselle Lelux
Email: Send Email
City: San Diego
State: California
Country: United States
Website: influencershandbook.com