What I Learned from Attending Over 40 Indy 500s by Jeff Cowan is a Revolutionary Self-Help Book that Draws Important Business and Life Lessons from the Most Celebrated Race in the World
With radical candor and authentic advice, Jeff Cowan's, What I Learned from Attending Over 40 Indy 500s combines engaging real life stories with The Greatest Spectacle in Racing to help readers become the best versions of themselves.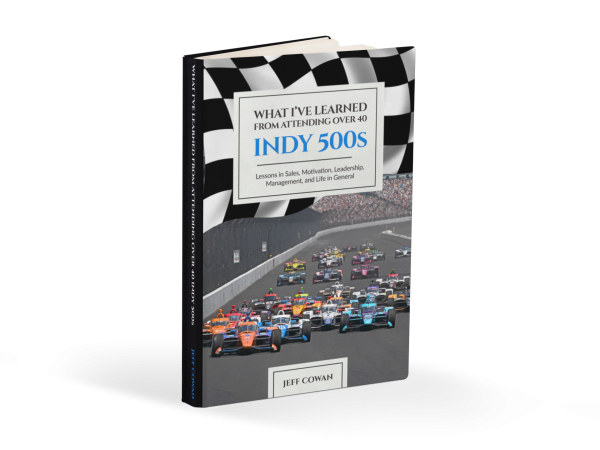 The Indianapolis 500 is the world's biggest single-day sporting event. With iconic traditions and unbridled pageantry, the Indy 500 has set the charge for innovation, entertainment and ingenuity for millions of people around the world. A true devotee of the competition, Jeff Cowan has attended over forty Indy 500 races, seeing and experiencing things that have shaped his character, business practices and life philosophies. In his new book, What I Learned from Attending Over 40 Indy 500s: Lessons in Sales, Motivation, Leadership, Management, and Life in General, Cowan breaks down important life lessons he's learned into practical, relatable actions readers can use to change their own personal and professional lives for the better.
"I learned very early on when attending the Indy 500 that I was watching more than a race. I was watching some of the world's most successful business titans battle it out on the track with their high-speed race cars, top tier engineers, drivers and strategies that propelled them to the top of their industries," says author Jeff Cowan. A multi-award-winning sales coach, Cowan specializes in motivating clients from all backgrounds to achieve their full potential. As one of the most sought after and highly regarded speakers in North America, Cowan's goal in writing the book was to help readers learn important life and business lessons in order to achieve the life they want and deserve. "Watching the Indy 500 is watching business strategies and split-second decisions happening live right in front of you. I took what I saw and learned from watching this great event to show readers how I applied it to my life and succeeded at the highest levels."
Part memoir, part self-help book, each chapter features an important race, driver or event in the Indy 500's history, followed by Cowan's own lessons learned, personal stories and points to ponder. In a warm, inviting and humorous style, Cowan shares his challenges, setbacks and triumphs, offering thought-provoking views readers can use to overcome their own personal obstacles and transform their lives for the better.
What I Learned from Attending Over 40 Indy 500s has been endorsed by well-renowned experts, authors, and reviewers around the world. Brad Lea, CEO of LightSpeed VT writes, "I get the unique opportunity to work with the biggest names, the brightest minds and, essentially, the world's foremost thought leaders in multiple industries. This book is definitely one that belongs in that description. It's as entertaining as it is informative." In addition, Dave Anderson, Author of Unstoppable writes, "A great way of turning personal lessons and observations into a vehicle to help others; and perhaps encourage them to glean valuable and teachable lessons on their journey from the things, events and the people they encounter."
Whether you are a big fan, small fan, or not a fan at all of the Indianapolis 500, What I Learned from Attending Over 40 Indy 500s is a valuable read. With years of wisdom distilled into an accessible and engaging book, Cowan presents a revolutionary way of approaching sales, leadership, business and life. Available for sale on Amazon, readers who are looking to achieve success in their personal and professional lives are encouraged to purchase their copy today: https://www.amazon.com/Motivation-Leadership-Management-Watching-Attending/dp/B0C2SM3LF8/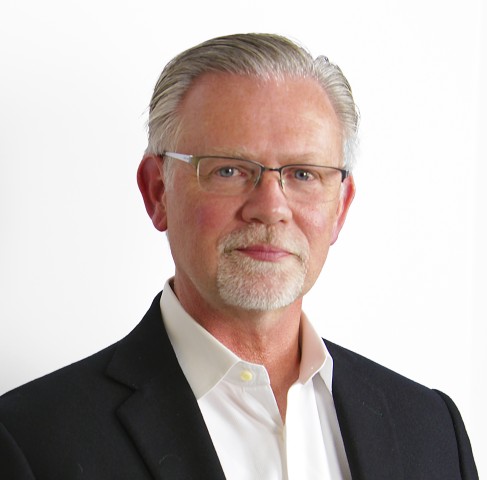 About the Author
All who experience Jeff's training say it is the most practical, realistic, and easy to understand sales training ever made available to the marketplace. Jeff has earned numerous selling awards from various retail companies and has over forty years of sales experience. He is one of the most sought after and highly regarded speakers throughout North America and is a regular speaker at many conventions. Jeff is also currently under contract with many businesses aiding them in reaching their sales and business goals. In addition, over 10,000 people enjoy Jeff's online virtual training monthly. He currently resides in Indianapolis, IN and Coto de Caza, CA.
To learn more, please visit: www.automotiveservicetraining.com
Media Contact
Company Name: Author News Network
Contact Person: Media Relations
Email: Send Email
Country: United States
Website: authornewsnetwork.com