Author Derick Loury Shares His Life's Journey in New Memoir Titled Courtside, Second Edition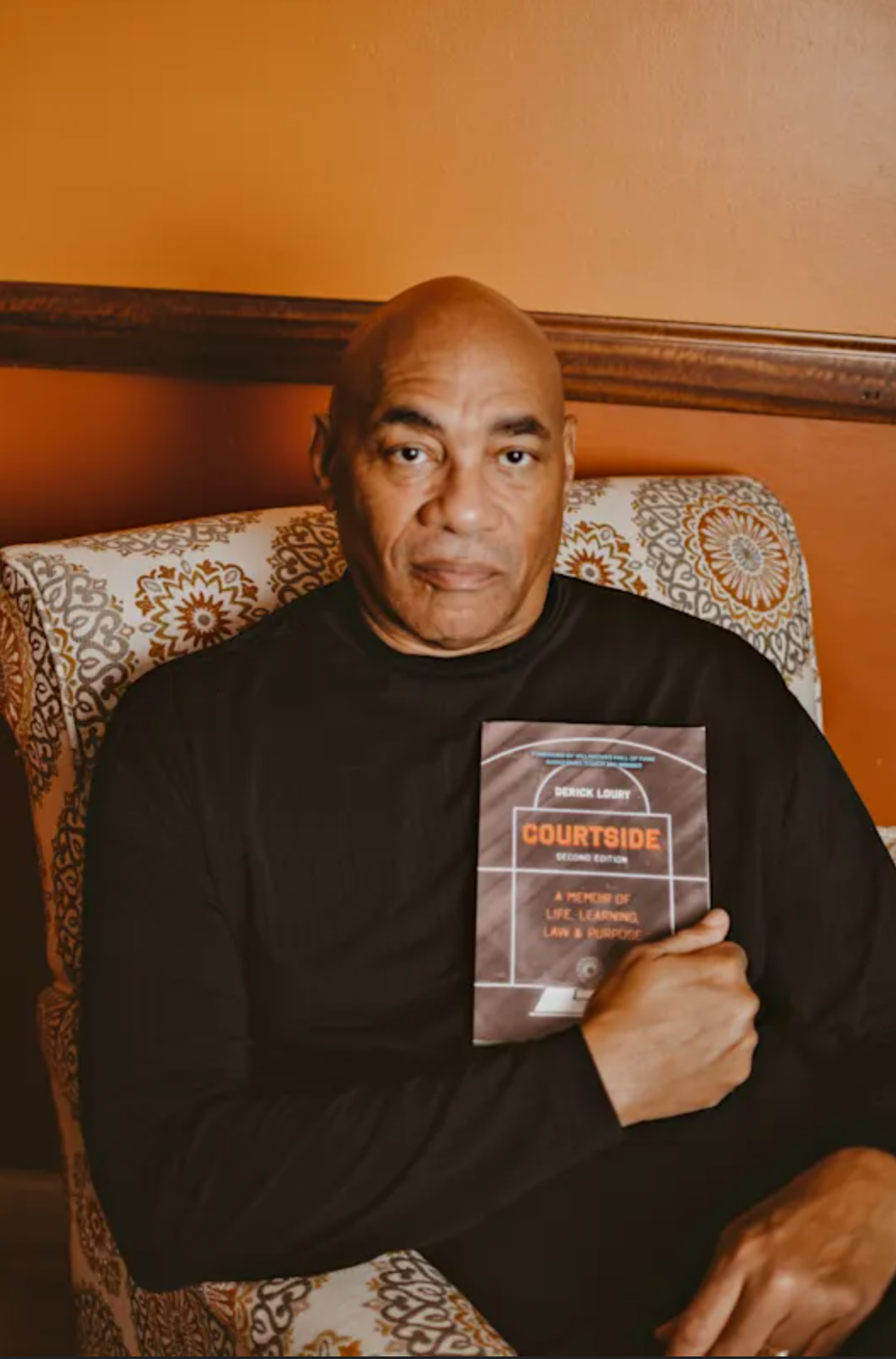 Courtside: A Riveting Journey from Basketball Court to Law Enforcement, a Memoir by Derick Loury
DBK Publishing is thrilled to announce the release of "Courtside: Second Edition", a captivating memoir penned by Derick Loury. In this extraordinary autobiography, Loury chronicles his journey of growth, evolution, and the challenges he has faced, creating a rich tapestry of experiences that span from the basketball courts to law enforcement.
"I wrote 'Courtside: A Memoir of Life, Learning, Law & the Pursuit of Purpose' to share my unique journey from the basketball court to the world of law enforcement. It's a story of resilience, growth, and transformation that I hope will inspire readers to overcome their own challenges and pursue their passions with unwavering determination." – Derick Loury
Derick Loury's educational and professional life have been shaped by his profound commitment to serving his community. This commitment led him to pursue a Bachelor's degree in Sociology and Police Science from Rider College and later serve in various capacities within law enforcement. His memoir provides a detailed and introspective account of these experiences, offering readers a unique perspective on life, law, and the pursuit of purpose.
During his high school years in a small town, Loury's fervor for basketball was the beacon guiding his path. This passion served as an anchor, fostering resilience and determination that would serve him well throughout his life. After securing a basketball scholarship, Loury found his true calling in police work, leading to an impressive career that included roles as an all-county basketball star, fraternity member, and prison warden. "Courtside: Second Edition" is a testament to Loury's multifaceted life, shedding light on the manifold experiences that shaped him into the man he is today.
In the words of one reviewer on Goodreads, "A Memoir of Life, Learning, Law & Purpose by Derick Loury is an uplifting read. If you need inspiration or wish to inspire others, this is the book to read and use as a guide. I appreciate his honesty and hard work, and definitely recommend purchasing this book and sharing a copy with those who you believe will benefit from its lessons"​.
Currently, Loury serves as the Chairman of the Collective Agreement of Black Law Enforcement (C.A.B.L.E.), a nonprofit law enforcement organization dedicated to addressing and remedying the underrepresentation of Black people across all facets of law enforcement. His dedication to his work is as deep as his devotion to his family, his love for fishing, and his active participation in his local church community.
"Courtside: Second Edition" is a profound and inspiring journey that resonates with honesty, perseverance, and the pursuit of purpose. It's an invitation to accompany Loury through his life's journey, understand his experiences, and find inspiration in his dedication to service and community. The book is now available for purchase on Amazon, Barnes & Noble, and other online bookstores.
Media Contact
Company Name: DBK Publishing
Contact Person: Sabrina Kidd
Email: Send Email
Country: United States
Website: https://dbkpublishing.com/