Angel Crafts Adhesive Vinyl Sheets Receive Recommendation from First Time Vinyl Users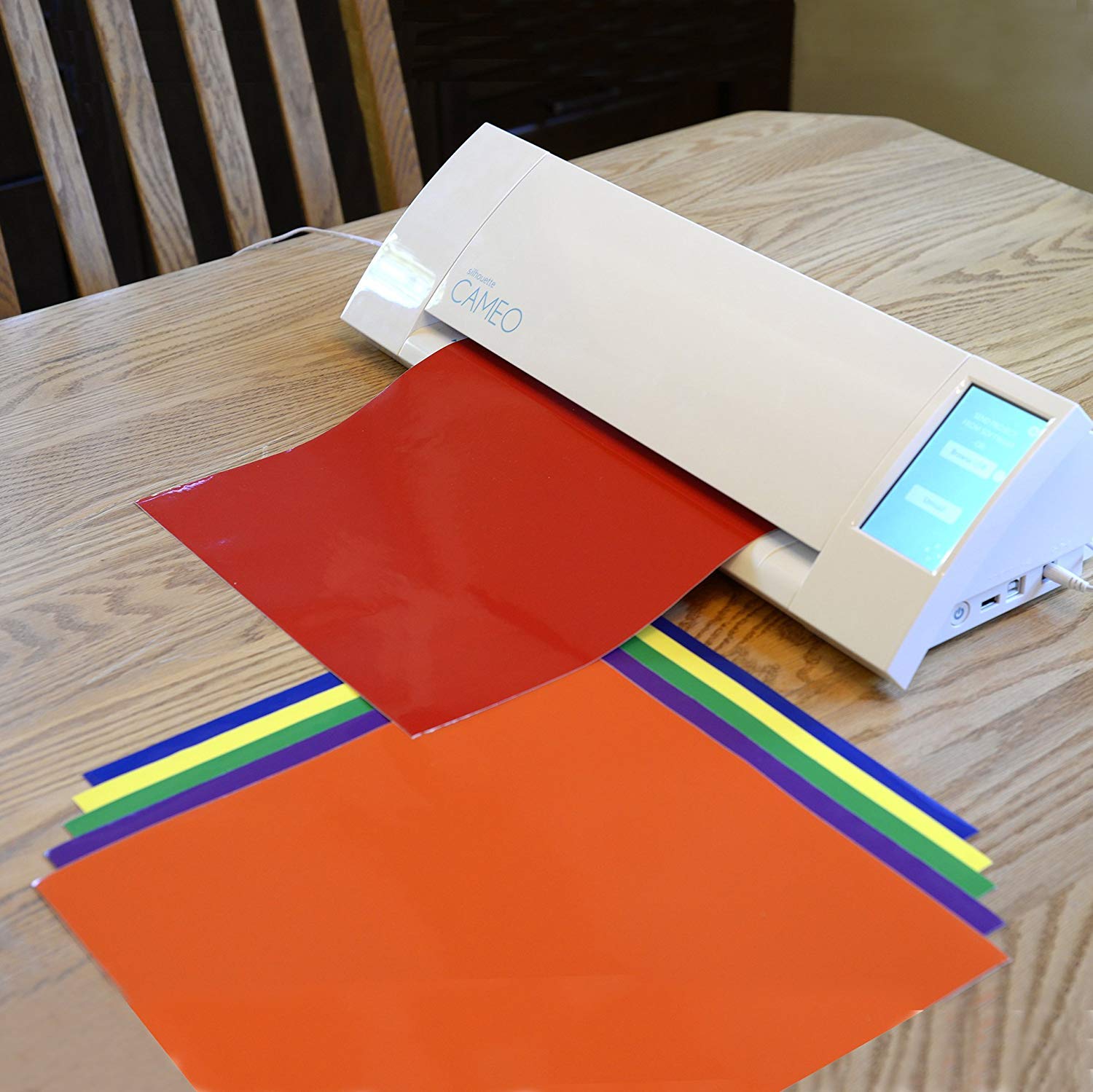 Angel Crafts' popular art and crafts accessory Adhesive Vinyl Sheets are now amongst the most popular Amazon products in its category. Available in dimensions of 12 inch by 12 inch, this product has been appreciated by many first time vinyl users.
Angel Crafts, an experienced manufacturer of world-class art and craft products and accessories, is now emerging as a popular brand amongst the first time vinyl users. The company's top rated Adhesive Vinyl Sheets have already been used with great pleasure by many beginners. Some of them have posted detailed Amazon reviews to highlight the qualities of this product. Interestingly, these vinyl sheets have already received seven hundred plus reviews in Amazon.
Self-adhesive vinyl is a pressure-sensitive adhesive made with vinyl polymer and a meth acrylic polymer. The material can be used in a digital printing press to create vibrant designs and images, and readily absorbs certain types of ink. Self-adhesive vinyl sheets can be cut into almost any shape and size. The material may also be used to create flooring tiles because the adhesive backing sticks to almost any curved or flat non-coarse surface within seconds.
Angel Crafts informs that their vinyl sheets are suitable for indoor as well as outdoor applications, and may last for as long as five years, provided they are correctly displayed. Unlike most other similar product available in the market, each pack of this product offers sheets in 35 attractive colors including lavender, beige, fiesta pink, teal, sunbeam yellow, kelly green, blue, plum, royal purple, etc. This adhesive vinyl for cricut is easy to weed, resistant to tearing, and makes design alignment super easy for the users.
"Fast shipping and wonderful quality vinyl! As a first time vinyl user, I was a bit skeptical to use anything other than what was being recommended to me, however, in life you have to take chances and that is just what I did with Angel Crafts vinyl and after cutting several personal projects, I am so glad that I made the decision to give them a shot! Their vinyl is wonderful quality and I highly recommend it to anyone starting out or even seasoned pro vinyl users! I will definitely be a lifelong customer and I will be recommending them to others as well!! Thank You Angel Craft Vinyl staff," a delighted user mentioned in her Amazon review.
According to another user, "Honestly, this was my first time ever using vinyl and this product really met my expectations. Reviews speak for themselves because it helped me make a decision between choosing your brand vs. other companies. I used the vinyl on drinking glasses, washed them over and over again, and the vinyl is still intact. Great product and great service!"
To find out more about Angel Crafts Adhesive Vinyl Sheets, please visit http://www.amazon.com/dp/B0125FQD6C
About Angel Crafts:
About Angel Crafts: Angel Crafts is an organization dedicated to designing and manufacturing high quality accessories that are particularly useful in art and craft related applications. A large number of products from the company are selling successfully in Amazon.com
Media Contact
Company Name: Angel Crafts
Contact Person: Media Relations
Email: Send Email
Country: United States
Website: http://angeldirectproducts.com/