California raised HipHop / R&B artist TRUTHR releases his new single "Strange Places"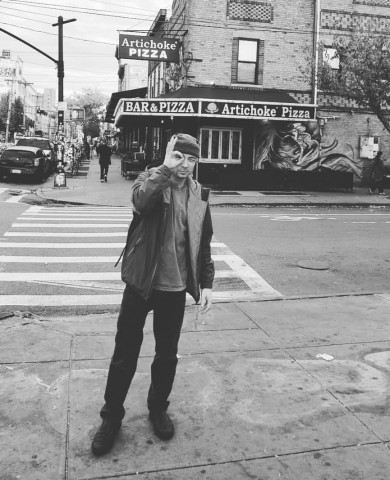 Born and raised in Sonoma, California, artist TRUTHR developed an early interest in music, particularly Hip Hop. As a kid, he was inspired by some of the legendary artists like Nas, Jedi Mind Tricks, Dr Dre, Eminem, Jurassic 5, Atmosphere as well as some of the Pop-punk bands like Greenday and Offspring. The multi-faceted artist has been honing his craft for years, having put out 2 albums and a multitude of singles since 2015. He has recently released his new single "Strange Places" on all major music platforms. The artist is known for his poetic lyrics and catchy melodies, his latest song having a dark twist with stellar production by Chxnce.
TRUTHR currently lives in Hampton Roads, VA and is rapidly making progress in the music industry. He has discovered a sound that makes an impact. His music has a certain depth and intensity that represents the artists' mind constantly working on overdrive.
Every artist has a purpose and vision he wants to share with the world with his music. In the case of TRUTHR, it's about sharing his own perspective and experience in life through powerful lyrics that affect others in a positive way. "I always considered music to be a vehicle for upliftment or sharing wisdom. I'm not sure if I'm wise but I definitely have some perspectives on things that I like to verbalize and I like to trigger emotions within people and unlock energies within them."
TRUTHR wrote his first rap at the age of 12 and really got serious about it around the age of 14. Since then, he has been constantly working on improving his music and lyrics writing skills. "I always wanted to sing and rap, and early 2000s hip-hop/RnB collaborations were my favorite thing, like Fabolous and Tamia. Nowadays everyone raps and sings so its kind of like I had been preparing for this time." Although TRUTHR is an independent artist, if the right label comes along he is open to signing up with them.
Listen to TRUTHR's latest song on smarturl.it.
Media Contact
Company Name: Lumosapien Records
Contact Person: Josh Hales
Email: Send Email
Country: United States
Website: instagram.com/iamtruthr