EMBARK ON THE SEARCH FOR EXTRATERRESTRIAL LIFE IN DOC 'WOW SIGNAL' THIS MONTH (VOD RELEASE)
In 1977, another civilization may have been calling… and we were listening.
Los Angeles, CA – Jan 6, 2020 – In a dark, wooded clearing in Ohio, a large radio telescope received a mysterious communication from deep space. Discovered days later as a code of printed letters and numbers, it became regarded as the strongest potential alien communication, branded by a single word: 'Wow!'
Directed by multi award-winning director, Bob Dawson (The Passion of Paul Ross, ABC: Extreme Home Makeover), WOW SIGNAL documents a night in 1977 where Ohio radio astronomers discovered a strong, interstellar signal that is believed to be our world's best evidence of communication from an extraterrestrial civilization. As its origins remain a mystery and continue to intrigue, WOW SIGNAL explores today's ongoing search for extraterrestrial intelligence and those who believe that actual evidence of intelligent life beyond our own, and outside our grasp.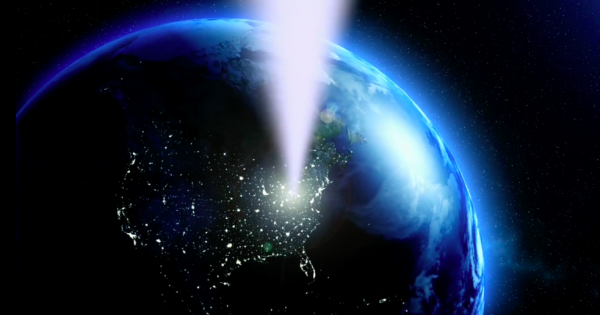 WOW SIGNAL is a fascinating and thought-provoking documentary that follows the development, search, discovery and acceptance of the Wow Signal's place in history, and its influence on future SETI (Search for Extraterrestrial Intelligence) projects and uncovers the passion of scientists who do the work through interviews of radio astronomers like John D. Krause, who built homemade radio telescopes and designed the building "Big Ear".
Receiving various official selections and finalist accolades, WOW SIGNAL was awarded Best U.S. Documentary Feature at LATCA 2018. The science documentary stars Jerry Ehman (Astronomer at the University of Michigan), Karen O'Neil (Site Director National Radio Astronomy Observatory), Seth Shostak (Former director of SETI) and Michael Holstine (Former Director National Radio Astronomy Observatory; Child of God, Angel's Perch).
"WOW SIGNAL makes a strong case for radio astronomy and the continued search for extraterrestrial life in the universe. The notion that "we are not alone," and its ramifications are a strong motivation for continued research. The film is educational and highly recommended for anyone interested in Astronomy and/or the universe around us here on earth," wrote JR Martin Media.
WOW SIGNAL was originally released at the Ohio History Center in Columbus, OH. Successfully orbiting around the festival circuit, the documentary was an Official selection in the Roswell Film Festival and Chagrin Documentary Film Festival, as well as selected Finalists in the Raw Science Film Festival and the Los Angeles Theatrical Release Competition & Awards (LATCA), where the documentary received Best U.S. Documentary Feature.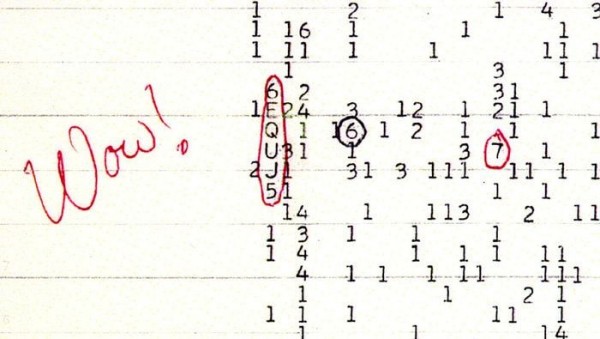 "The job of a documentary filmmaker is never to come to a conclusion," said Dawson to Dispatch, adding, "It's always to present the evidence and let your audience decide."
Do you believe the evidence of intelligent life? Decide for yourself with the trailer here: https://www.youtube.com/watch?v=PxEPQD2RKRc.
TriCoast Entertainmentwill release WOW SIGNAL onto various digital streaming platforms beginning Jan. 21, 2020 (Amazon, iTunes, FlixFling, Vimeo on Demand, Google Play). For press inquiries, please contact [email protected] and for more information, please visit: http://wowsignalmovie.com/.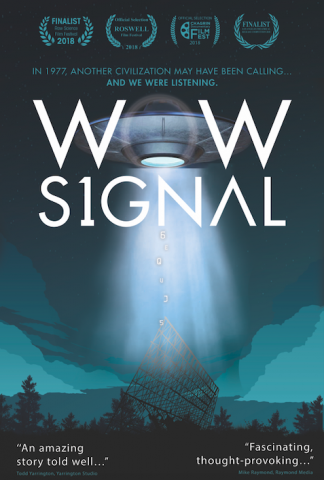 WOW SIGNAL (2019, 88 min.) Directed by: Bob Dawson. Screenwriter: Michael Shaw. Producers: Michael Shaw and Bob Dawson. Film editor: Bob Dawson. Art direction: Eric Brown. USA, English. Next Feature Films. TriCoast Worldwide.
Production company: Next Feature Film.
About TriCoast Entertainment:
TriCoast Entertainment is a premium Domestic Distributor, representing the best of U.S. and international films: in theaters, on VOD, on DVD and TV. Sister company to TriCoast Worldwide and TriCoast Studios, the company is located at the Studio facility in Culver City, Los Angeles.
Founded by: Strathford Hamilton and Marcy Levitas Hamilton: https://www.tricoastworldwide.com/
Media Contact
Company Name: TriCoast Entertainment
Contact Person: Jenna Wilen
Email: Send Email
Phone: 3104587707
Address:11124 Washington Blvd.
City: Culver City
State: California
Country: United States
Website: http://www.tricoastworldwide.com