French singer Yves Carini releases his latest single 'Hymne A L'amour', recorded by Grammy-Winning producer Jorge Calandrelli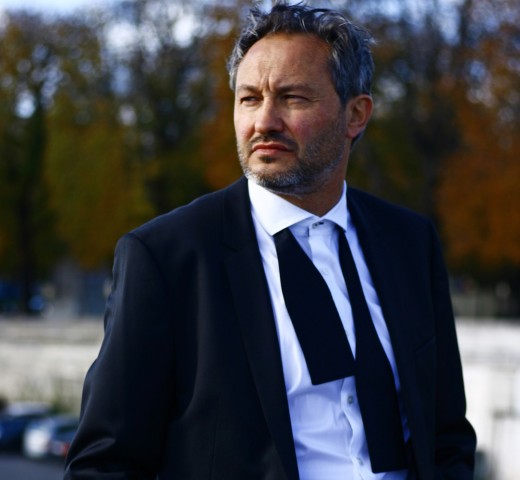 Yves Carini is the new French crooner to follow, personifying timeless Latin lover elegance and extreme musicality. He has recently released his single "Hymne A L'amour", a beautiful, cinematic version of Edit Piaf's iconic love song. The song is arranged and produced by US legend Jorge Calandrelli, who is nominated 28 times at the Grammy's, won 6 times and also nominated twice at the Oscars. The song was recorded in the famous Capitol Studios in Hollywood, Los Angeles while the 40 classical musicians orchestra was recorded at the Grande Armee Studio in Paris, with the Oscar and Grammy winner 'The Artist's Team'.
Yves Carini was surrounded by music from a young age, thanks to his Italian descent and his father Jeff Carini who was French star Yves Montand's youngest composer. In 2005, Yves Carini released his first album '"Un été Parisien" produced by Niels Lan Doky in France, followed by "Midnight Rendez-Vous" a couple of years later. He is making a re-entry into the music industry after a while with his latest single 'Hymne A L'amour', which has started to garner great feedback from the lovers of Jazz & Blues.
Carini's smooth, voice with heartwarming orchestra makes a mesmerizing combination in this beautiful song. 'Hymne à L'amour' is the first single from his anticipated album "The way you are" that was recorded in L.A, Capitol Studios for the rhythm section and for the vocal parts. Musicians like Randy Waldman, Christian Jacob, Vinnie Colaiuta, Tom Scott, Larry Koonse, Kevin Axt, Ray Brinker are on this album along with Jorge.
Carini is highly influenced by singers like Nat King Cole, Diana Krall, Frank Sinatra, Andrea Bocelli, Michael Bublé and of course his father. "I was surrounded by music and musicians, especially jazz. My father was French star Yves Montand's youngest composer. Yves Montand was a cult French singer, actor, and personality who had a relationship with Marilyn Monroe amongst others. As a little boy, I had the occasion to meet Montand, and it inspired me a lot", says Carini.
He further adds, "I aim to bring back elegance, gallantry, style, classiness in music again, and to get all the timeless, positive values embraced by crooners of the past current again, like politeness, distinction, etc. I am also about rehabilitating the taste for rich, sophisticated and cinematic orchestrations through new interpretations of very famous love songs."
Carini has his own label and team to produce music but he doesn't exclude to partner with labels in certain territories.
Listen to Yves Carini's latest single on Soundcloud.
Spotify: https://open.spotify.com/album/0DviQBZVqPKeelFS78ar7O
Media Contact
Company Name: So Pink Management
Contact Person: Cyrille Totozafy
Email: Send Email
Country: France
Website: www.yvescarini.com