William Dolan talks about his new single "Here Right Now" describing his emotions during the COVID-19 crisis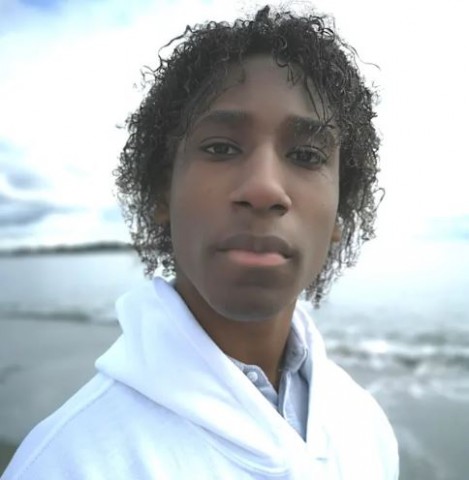 William Dolan is a young and talented musician, dancer and athlete who entered the music scene with singles like "Cadillac", "Girl" and "Cotton Candy". Amidst the COVID-19 crisis, he has come up with a new single "Here Right Now" that describes his emotions in the world that is put on a halt to fight a major pandemic. At the young age of 15, William has managed to perfectly capture the emotions of current times in his latest single that many people will be able to relate to.
In this exclusive interview, he talks about the new single and his musical journey so far.
Interviewer: Give us a brief of your background.
William: I have always been interested in the arts. I have been involved in theatre and dance since I was just four years old. For the last few years, I have been composing and writing songs daily. I love playing the piano and composing my own music. I have recently learned how to play guitar and hope to continue improving. In addition, I am exploring music technology and am experimenting and mixing beats regularly to gain ideas for new songs.
Interviewer: Who inspired you to create music?
William: My family, who has exceptional taste in music, has introduced me to countless songs that I will never forget. The power, the message, and the passion put into the music have inspired me to become an artist.
Interviewer: Tell us about your latest single "Here Right Now"?
William: I was inspired to write "Here Right Now" after noticing how busy and loud life has become, and how many issues there are to deal with in the world – climate change, poverty, and now COVID-19. I realized that the people I love and respect are gone too soon, and how I feel lost without God's help. I wanted to express these emotions through a song that others could relate to. This song is very personal to me, and these original lyrics are my way to show more emotions and a side of me, as a young independent artist, not seen before.
Interviewer: What message do you want to convey with your music?
William: I want to convey that music can have a range of different topics that will all have different meanings to different people. I want to show that no one should be looked down upon as an artist and that all individuals are equal.
Interviewer: What are your upcoming music projects?
William: My upcoming music projects are going to be songs that are related to the topics everyone enjoys. They will convey good messages like my other songs, and I look forward to further developing them.
Interviewer: Tell us a little more about your journey so far.
William: My journey started with listening to my first Michael Jackson song. Ever since then, music has become a favorite subject of mine. I started playing the piano, and then I took voice lessons. I came up with the draft of my first original song "Cadillac" and had it produced a year later, only to find that I would record four more singles.
Interviewer: Are you signed with a label or you plan to be independent?
William: I am an independent artist. If I do not get picked up by a label, I will continue to create and produce music. Being an artist allows me to make music that conveys my concerns and feelings about the world.
More information about William Dolan can be found on his official website.
His latest single "Here me Now" is available on Spotify and YouTube.com.
Media Contact
Company Name: William Dolan Official
Contact Person: Suzanne Tyler
Email: Send Email
Country: Canada
Website: williamdolanofficial.com