Bacons and Eggs is a weekly, movie lover's podcast to watch out for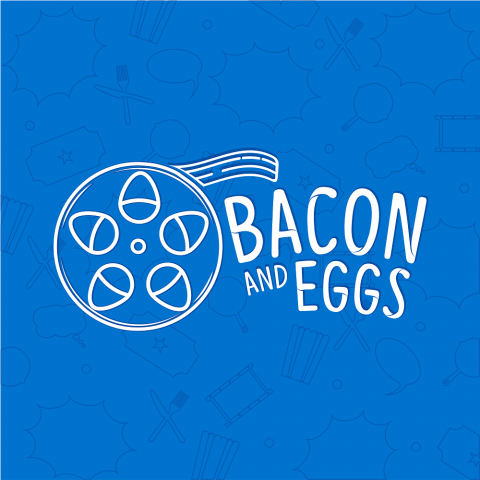 Bacons and Eggs is a rapidly growing podcast for all the movie and TV show lovers. It's a family-friendly, weekly show that covers a variety of films and TV shows across pop culture. From Oscar-winning movie "Parasite" to "Mary Poppins" from 1964, the classic nerd movie "The Social Network" to the witty and humorous period drama film "Saving Mr. Banks", the podcast isn't bound to one type of movie but explores uncharted territories, including both mainstream and underrated films and shows. The podcast also features a series of episodes on the popular show "The Mandalorian", which is cleverly titled "The Mondaylorian".
Bacon and Eggs, a proud member of WBNE is hosted by Tyler Carlin and Ethan Edghill, who talk about the most popular movies, TV shows, books, music, and anything they fancy! They not just review, but often give theories, and add a load of humor, captivating the listener with every episode. Tyler is a fan of many things, from Broadway to Star Wars. A self-proclaimed band-kid, music has also been an inseparable part of his life. He created this podcast with his best friend Ethan as a creative outlet for their views and opinions. Ethan is a fan of old school movies and anything from mob movies to art cinema. He is passionate about helping people to create art, and being a member of WBNE helps him in doing that.
Together, Tyler and Ethan make a dynamic duo, with each bringing their unique style and personality to every episode. They feed off each other well and their frequent use of sly humor makes their every podcast interesting to listen to. Bacon and Eggs is a must-listen podcast for everyone who loves movies and TV shows. Some of their latest episodes are about the movie "The Social Network" and "The Mondaylorian Chapter 4-Sanctuary".
All episodes of Bacons and Eggs are streaming on Apple Podcasts.
Media Contact
Company Name: WBNE
Contact Person: Tyler Carlin
Email: Send Email
Country: United States
Website: wbne.org