Bollywood Movie, Yeh Hai India, Completed 1 Year and it's been a Proud Journey For Me – Producer Sandeep Choudhary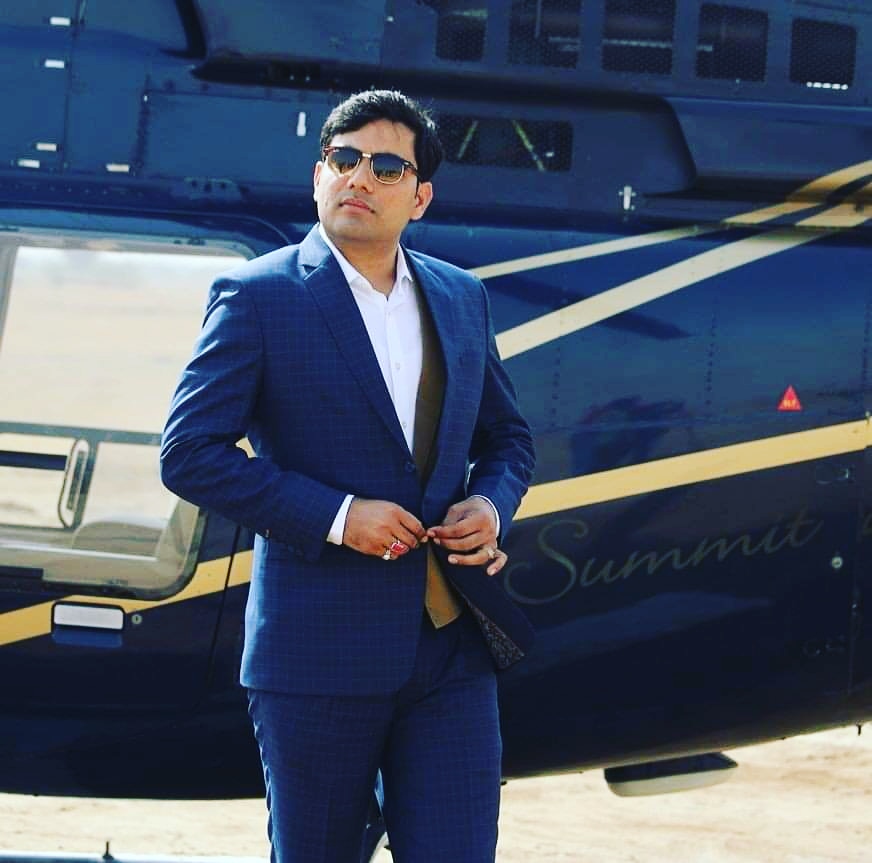 Completing a one-year cycle since its release, Yeh Hai India, a 2019 Indian Hindi-language drama film written and directed by Lom Harsh, has got its Producer, Sandeep Choudhary, reminiscing with pride, happiness, and a totally deserved sense of accomplishment.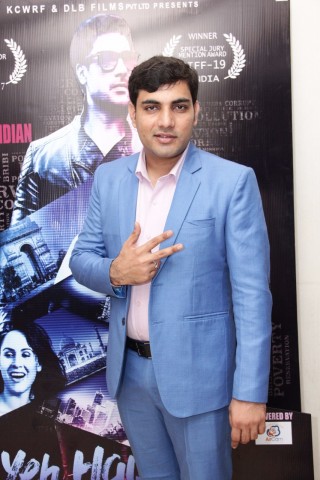 The film, which was produced under the banner of DLB Films Pvt. Ltd is based on its writer's real-life journey to several countries and his observations on the thoughts and views of other people about India.
According to the producer, Sandeep Choudhary: "It's a dream film which is not only critically acclaimed but also won many awards for me as a producer. It feels like just yesterday when we were running around for promotions during the release week last year."
The film was released on 24 May 2019 across India and got a tremendous response from critics and viewers. Its initial average ratings were 3–3.5 out of 5 as it was well-received by the audience. As of May 26, 2020, the film had amassed an impressive 5.4/10 on IMDB, 5/5 on Bollywoodmdb, and roundly loved by 91% of Google users.
With a well-written movie plot, excellent acting, production, and direction, it's not a surprise that the movie won many awards including Best Director and Best Movie at FOG USA, as well as Special Jury Mention Award at JIFF, India. The film also recently won Best Raag Inspired song of the year award at Radio Mirchi Music Awards 2020 in Mumbai.
The film's success has seen Sandeep Choudhary receive an invitation to meet Indian Prime Minister, Narendra Modi, in Kobe, Japan to present his movie ideas and views.
The film also received some local support as Indian politician and retired four-star General, VK Singh, launched the trailer while Yoga guru, Baba Ramdev supported the film in all aspects.
Continuing, Sandeep Choudhary said: "This film has been a dream start for me and the Director, Lom Harsh, proved his excellent metaphor in film making. I am proud to be the producer and presenter of this film which reveals the truth about India and Indians. I'm also very thankful to the entire cast and crew for being with us all the way, especially the lead Actor, Gavie Chahal, who just nailed the climax of the film with his burning performances."
The film has other actors like Mohan Agashe, Mohan Joshi, Surendra Pal Singh, Jan Bostock, and Major Bikramjeet who all delivered brilliant performances on their part.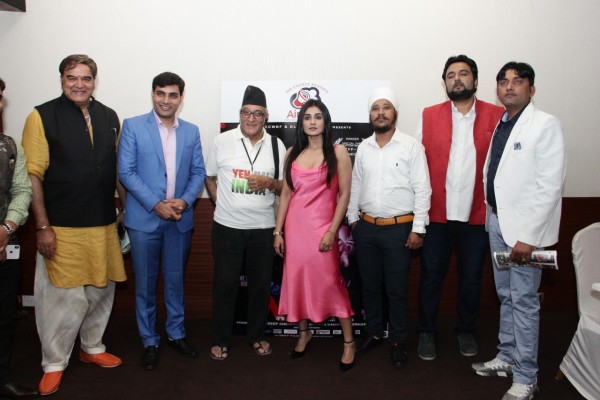 Singers like Shahid Malliya, Javed Ali, Raja Hasan, NRS, and Madhushree all gave their voices to the beautifully-rendered songs by Raja Hasan—who recently won an award for his Song Dhola in the film by Music Maestro, Mr. AR Rehman.
Sandeep Choudhary is not resting on his laurels yet. He has revealed future plans on filmmaking projects where he will be working on bringing sensible and award-winning cinema to movie viewers in the near future.
Media Contact
Company Name: DLB Films Pvt Ltd
Contact Person: Sandeep Choudhary
Email: Send Email
Phone: +91-9829330877
Country: India
Website: web.facebook.com/SandeepChoudharyJpr/?_rdc=1&_rdr