Sam Corporation targets the global market with We Creator series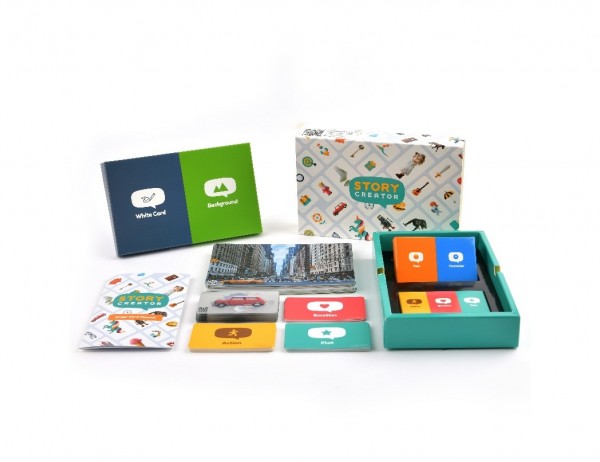 Sam Corporation (CEO Park Jae-bum), a program development company for children's education, is drawing attention in the global edutech market with the "We Creator" series.
We Creator, developed by the company, is an integrated online platform that links products developed as the Creator series. The platform allows students to freely generate and upload their ideas in a text, image and audio form, and they can create their own storyboards through the platform. These ideas also can be shared in galleries and education curriculum.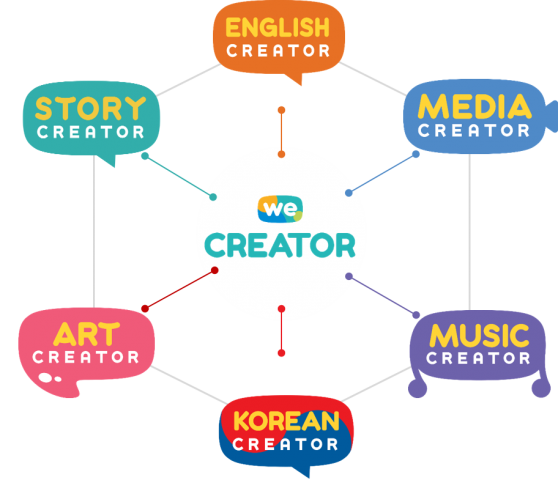 The Creator series include six categories such as Story Creator, Media Creator, Art Creator, English Creator, Korean Creator, and Music Creator.
Story Creator is a story creation board game that helps learners think in context by combining and converging object information such as characters, backgrounds and events. The board game was developed in the form of a transparent card to help learners with their imaginations and received a lot of positive responses from gifted students at Burnett Creek Elementary School in Indiana. Media Creator is a board game that helps students promote creativity and imagination based on image cards. It is evaluated that the board game is a multimedia creative board game designed to help learners actively set up the rules of the game and expand their thinking by utilizing given elements.
Video Link: https://www.youtube.com/embed/FWHpGfL1JAE (https://cutt.ly/joazbQr)
Art Creator allows learners to enhance visual learning ability through visual thinking and strengthen artistic and design sense while developing the ability for inductive thinking. English Creator and Korean Creator are learning tools that allow foreign language learners to learn the languages easily and quickly by structurally classifying the hierarchical language system.
Music Creator is a composition tool that links offline education tools and platforms that allow students to compose music. This also can enhance their listening ability and sensitivity and help develop business approaches and economic concepts for copyrights.
CEO Park Jae-bum said, "Sam Corporation is now introducing educational programs to various nations such as France, Thailand and Israel, and building an advanced educational program environment," and "We are planning the crowdfunding in the U.S. in October, so we hope that you will watch Sam Corporation leap forward as a global edu-tech company."
Sam Corporation is developing a global education multi-dimension platform that combines artificial intelligence technology at the ICT Culture Convergence Center in Pangyo Techno Valley (National IT Industry Promotion Agency). It is expected that Sam Corporation will share ideas and create values with all students around the world by creating new future education programs.
Media Contact
Company Name: Sam Corporation
Contact Person: Chaelin Kwon
Email: Send Email
Phone: +82 10-3047-0393
Country: South Korea
Website: www.samcorporation.net