Misan Akuya takes inspiration from the George Floyd incident for his latest tracks "I Never Mattered Anyway" and "Square Pegs"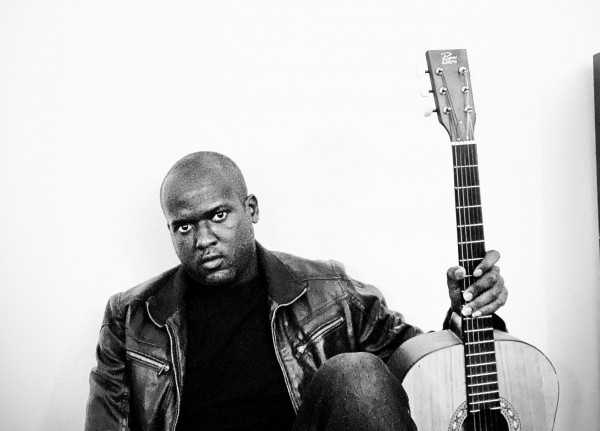 Based out of Los Angeles, Misan Akuya is a musician who first started his career as an actor, and shifted his interest to singing, just lately during the pandemic. The murder of George Floyd had a great impact on Misan, just like the rest of us, and he decided to channelize his angst and melancholy into creating music about it. His latest tracks titled "I Never Mattered Anyway" and "Square Pegs", revolve around the idea of fighting against the racial inequality in the country.
The songs "I Never Mattered Anyway" and "Square Pegs" highlight the problems Misan has had to face as a Black man in the country. Both the tracks are born out of the personal experience of the artist. He feels that despite being talented, unique, and smart, he didn't get as many opportunities as his white friends received in their lives. Their careers took off, while his career went the other way. Such discrimination needs to be acknowledged so that the future generation of black people wouldn't have to deal with it. Both the tracks will be a part of Misan's upcoming EP "From Up on Laurel Canyon", scheduled to be released in September 2020. This EP is based on the feeling of getting discarded by everyone around you.
Music has been Misan's first love since the beginning. Telling about how he started with this journey, he says, "The landscape of the business always dissuaded me from fully pursuing music. I instead went into acting and filmmaking. For the last five years, I have been playing by myself most of the time, every once in awhile posting a video on Instagram. Seeing the positive response to these covers gave me the confidence that I could do this."
Misan Akuya likes to describe his music style as 'indie garage rock style with neo-psychedelic and folk tendencies'. He is also influenced by Post-punk and Post-rock to much extent. Through his music, Misan wants to express feelings on behalf of people who do not have a voice. When George Floyd was murdered, it became abundantly clear for Misan that this society was not meant for him, or anyone in his generation, Black, White, Spanish or Asian. That the issue with his generation is that our parents and teachers built us up to believe that we could achieve anything that we desired. But once we grew up we quickly realized that our parents' generation still had control. And anything that is outside of the conformity that is in place is to be rejected. Misan believes that this has caused a profound amount of anger and depression for people his age who either attempt to fit in, but feel unhappy with the environment and life, and people who simply cannot fit in and become isolated to the point of closing themselves off from the world or even worse, suicide. "My age peers feels as though they have no choice but to live a life they do not want. All I want to do is point out that this is simply not the case."
Listen to Misan Akuya's songs now on Spotify.com. You can also download them on iTunes.
Media Contact
Company Name: Misan Akuya Music
Contact Person: Misan Akuya
Email: Send Email
Country: United States
Website: misanakuya.bandzoogle.com/home