Joshua T. Osborne's Digital Real Estate University to Coach the Next Generation of Internet Entrepreneurs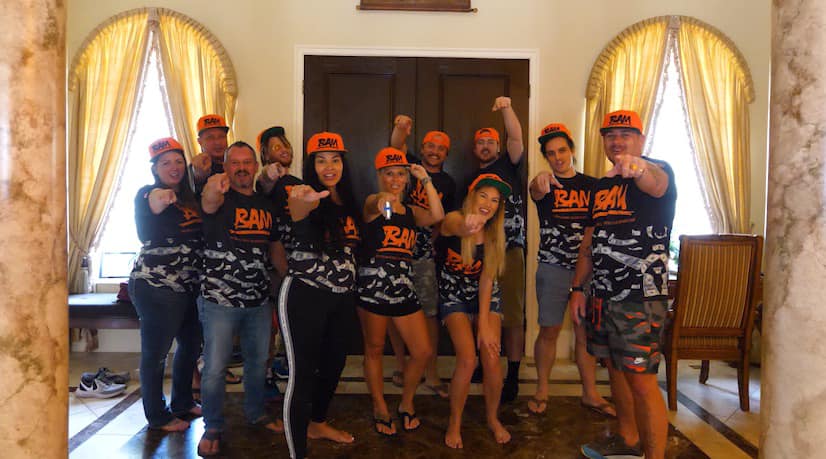 July 29, 2020 – The whole world is literally online these days, and it is worth it to launch one's own digital business. But given the failure rates, what does it really take to be successful as an internet entrepreneur? Joshua T Osborne, the guy who's been there and done that, is teaching the next generation of internet entrepreneurs the hustle and the dream, of internet marketing through his very own Digital Real Estate University learning directly from Bad Ass Marketers!
Joshua T. Osborne is a man on a mission, and as the Covid pandemic continues, he wants everyone to learn the ropes of digital marketing and how to bring in revenue in 2020. His team, also known as Bad Ass Marketers (BAM), a term they used to describe people who share his passion and the skills to make it big in the industry.
At the Digital Real Estate University, students will be revealed the secrets of starting a digital marketing agency. With over 250+ videos to watch, they will learn how to launch a lead generation business, impress and win the trust of business owners and work in a digital marketing community. They will also learn how to outsource and run a remote team, and set up passing income channels.
The lessons shared by the Digital Real Estate University are actionable lessons, and cover all aspects of creating and scaling up a digital real estate empire. The students get 24/7 access to all the course, and access to Josh and his in-house pros to help them overcome challenges.
Watch the promo video: https://www.youtube.com/channel/UC0uCQ3MPDhuEVOMKrgHU99w/
"Working with Josh was one of the best decisions I've ever made in business. He really knows his stuff and always knows how to keep moving up at any level," says a recent client.
"My focus on small business growth, internet marketing, search engine optimization, and branding, is a direct result of my wild energy being focused," says Joshua T. Osborne.
Joshua has traveled a long way, overcoming many obstacles and challenges, to reach where he is today, a popular teacher, marketing coach and entrepreneur. His mentorship for creating a great real estate marketing empire is based on hard experience and knowledge gained over the years after learning from successes and failures. He has put his heart, mind and soul into his career, investing heavily his time learning the most effective ways of business growth.
About Joshua T Osborne

For over 10 years Joshua T Osborne has been providing marketing training and consulting to some of the largest companies in the world. From Building your own digital empire to building your clients their dream business, Joshua T Osborne has the best online marketing training available on the internet today.
For more information, please visit: https://www.joshuatosborne.com/
Media Contact
Company Name: BAD ASS MARKETERS
Contact Person: Joshua T.Osborne
Email: Send Email
Country: United States
Website: https://www.joshuatosborne.com/