People with ADHD: A Story of Triumph by Author Teontry Waller
Tragedy and Triumph penned by Mr. Teontry Waller, is a powerful and engaging read, a remarkable story that can make all the difference.
Tragedy and Triumph is about the life of a simple boy from Georgia named Teontry (Trey) who had unexpected twists of events in his life. His story will inspire a lot of people to win all the challenges in their life amidst tragedies and unpleasant things. This is to inspire people with ADHD and other mental health challenges to claim success in the end.
Born on September 14, 1989, from a young, single Mom and a father he knew nothing about except they were married for about 5 months then found out that Teontry's Dad had a substance-abuse problem, that leads to separation.
Being raised by a single parent, this was a challenge for his mother because she was her only child and she worked hard to support her son. Thanks to her Grandmother, Uncle Aries Waller and his God-Dad Renard Williams, a retired Marta bus driver who painstakingly helped out in raising him.
Teontry was subjected to abuse as a baby, a thing his Grandmother found out unexpectedly that he was given tempo drops to keep him to sleep, which made Trey a crack user even as a baby. Perhaps the reason he acquired a learning disability known as Attention Deficit Hyperactivity Disorder (ADHD).
Like most ADHD individuals who have to go through tremendous pain over the years, bullied or labeled as messy and disgusting, writer Mr. Teontry Waller set out to prove anyone wrong. This book will give readers a comfortable space to understand ADHD as well as to embrace the differences.
Tragedy and Triumph is a realistic example of triumph over difficulty in a positive, humorous way that readers of all ages will enjoy! To see a silver lining, that there must be an advantage to having the condition, and he made it his goal to find it. To achieve healing without hurting, that ADHD wasn't a bad thing to have. It was just a different thing to have, a different way to think, and a different way to approach life.
Check his book out on Amazon: https://amzn.to/3iGQOxs
About the Author: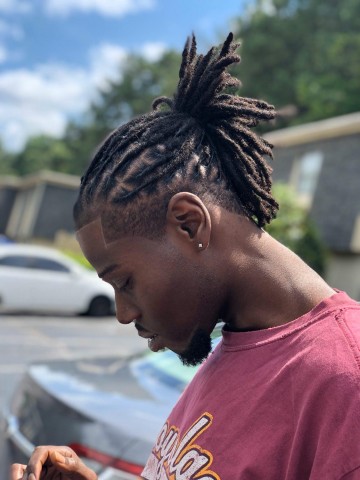 Teontry Waller born in Atlanta Georgia on May 9, 1990 at Grady memorial Hospital had very difficult times learning in Elementary School Middle School and High School really didn't have any problems in College when I drop at Atlanta Technical College then reapply to College 2012 as Information Technology Major then complete in the winter of 2014 after loss my grandmother while I was still in college.
Media Contact
Company Name: URLink Marketing | URLink Print and Media
Contact Person: Media Relations
Email: Send Email
Phone: 1-888-980-6523
Address:1603 Capitol Ave., Suite 310
City: Cheyenne
State: Wyoming 82001
Country: United States
Website: www.urlinkpublishing.com/