BIOWELLNESS LLC is utilizing Mr. Checkout's Fast Track Program to reach Independent Pharmacy Stores Nationwide.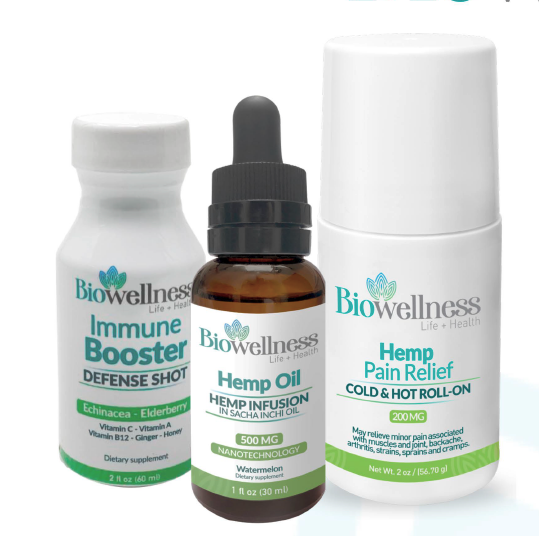 Our products with natural ingredients are designed to show rapid, effective and long lasting results, thanks to nanotechnology.
From nature to science, from science to your body.
Research: We specialize in the research of body oxidation and in several natural plants that act in this field. We integrate the whole supply chain and conduct research from seeds up to the final product.
Our company has scientific and clinical based research (10+ years). We formulate, develop, market and export cosmetics, and pharmaceutical products of excellent quality, highly effective, offering all the power of metabolites and phytonutrients extracted from seeds, thus helping our clients to develop a healthy and well-being lifestyle.
We are part of a strategic alliance that integrates the entire chain of production of medical cannabis and other medicinal plants, from plant improvement to the final product.
We produce in both countries; The United States and Colombia to serve these two markets, and from there we export to different countries. Additionally, we have certifications and seals, which guarantee the safety and quality of our products.
Nanotechnology, definitely makes the difference in our products, providing fast results, and a long-lasting effect. We have products on different categories, for example on our wellness line, the cold & hot hemp pain relief roll on, has received many testimonials, and wonderful comments, to relieve pain before and after exercising, also giving our clients quality of life, by relieving pain of arthritis for example, with rapid and lasting results. Our clients love not only the effectiveness of the products, but also how natural they are.
Our formulations and products are focused on Health and wellness : Product categories :
1. WELLNESS AND RECOVERY (OTC) • Pain • Scars • Sleep disorders
2. PERSONAL CARE • Facial / corporal
3. MEDICATIONS AND PHYTOTHERAPEUTICS • Pain • Wounds • Others
BRANDS:
1. OTC, and Medicines: Biowellness
2. Cosmetics Biowell and Vivox.
Our products with natural ingredients are designed to show rapid, effective and long lasting results, thanks to nanotechnology. We are very sure you will love them.
The hemp oil is also a must for sleep disorders and stress, and thanks to nanotechnology better results are seen compared to other products in the market. Our immune shot booster, is great to take in the morning, or at night, to boost your immune system protection, the best part is that on top of this benefit, it has a high antioxidant power and vitamins which is great for your health.
For more information about our products, or if you are interested on acquiring our products visit us at www.biowellness.life, and www.vivoxnatural.com
Media Contact
Company Name: BIOWELLNESS LLC
Contact Person: Erika Espitia
Email: Send Email
Phone: 7867862828
Country: United States
Website: https://localretailpharmacy.com/featured-item/biowellness/