Resilience Life Coach Misako Yoke Releases Debut Book, "Take Heart! You're Stronger Than You Think"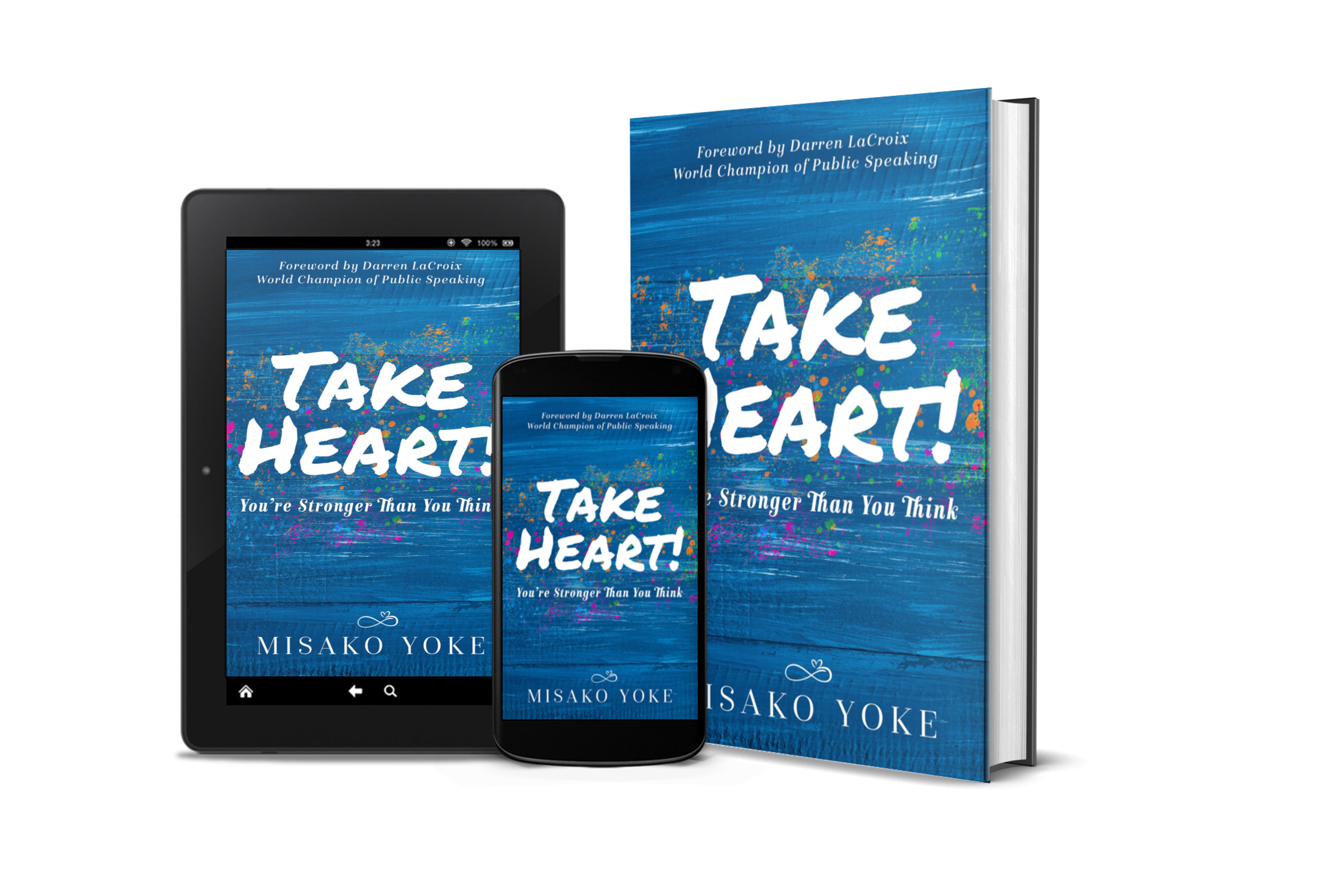 October 22, 2020 – Misako Yoke, a resilience life coach, has launched her debut book, "Take Heart! You're Stronger Than You Think". A transformative memoir and a travelogue, the book comprises the author's own personal experiences and wisdom from people's lives, all interwoven to thought-provoking and page-turning stories.
Misako Yoke has dedicated her life to helping women re-discover their strengths to overcome life's obstacles and navigate the changes. This is also a personal growth book where the author leads by example, rather than delivering a self-help lecture. Misako's own life is put through examination, and lessons derived organically… dealing with injustices, betrayal, personal mistakes, grief, survival, and loneliness.
"Countless people taught and shared their hard-earned wisdom with me. Now it's my turn to pass on their messages to the rest of the world. So I wrote this book," says Misako.
Beginning with Yokohama, young Misako's life is full of challenges. She also struggles with finding her authentic self. As a career woman, Misako examines Japan's patriarchy, especially after losing her job and her husband. Misako decides to become a solo traveler and leave everything behind. After more than a year of travel, Misako settles down in American Samoa, working as a freelance writer. She then moves to the U.S., creates the "Genki Method", a 5-Step guide to keep adversity in perspective, distilled from culture, heartbreak, friendship, loss, and love.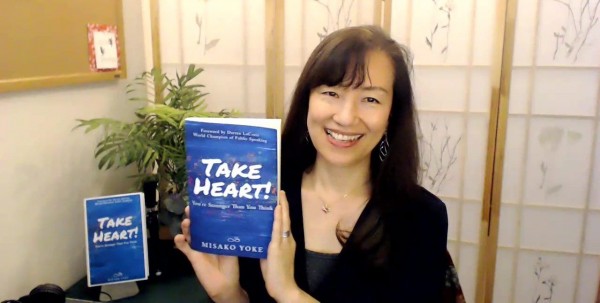 The foreword to the book has been written by the 2001 World Champion of Public Speaking, Darren LaCroix, an international keynote speaker. For readers, Misako's journey brings out resilience and self-compassion — essential keys to living an authentic life despite hardships. "You'll tell the world to bring it on," says Misako in this trailblazing work, filled with strength, emotions, and inspiration. Readers will witness a relatable transformation through her real-life stories and get the energy to starting life anew.
Watch the promo video: https://www.youtube.com/watch?v=1Vo17WfBrLU
"Take Heart! You're Stronger Than You Think" is available in digital, paperback, and hardcover editions.
For more information, please visit: www.misakoyoke.com

Media Contact
Contact Person: Misako Yoke
Email: Send Email
City: Olympic Peninsula
State: WA
Country: United States
Website: http://www.misakoyoke.com