T4L, Inc. – Online Demo and Investment Pitch Day on May 27th
Naples, FL – May 27, 2021 – T4L Inc., Transportation 4 Life, is now part of Newchip Accelerator, a global founder immersive, equity-free, online accelerator program for startup businesses. 
Newchip is the leading online accelerator program with a global reach, $1M+ funding, and 1000+ graduates. Startup businesses apply to a specific "Accelerator" program and are accepted based on their industry's stage, traction, and trajectory. 
Participants engage in a comprehensive curriculum of training, 1-1 mentor sessions, Masterminds, and live classes to prepare them to raise investment capital from different resources, including the crowd. Just recently, T4L received a $30k sponsorship and now has access to $750k for various resources.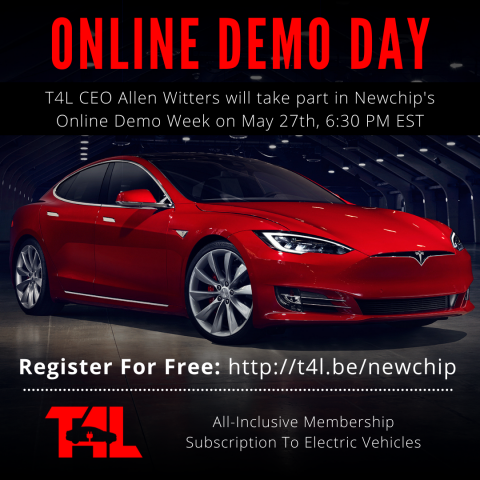 Newchip will hold its May 2021 Online Demo Week for 100 startup businesses across 15 industries and verticals, including T4L. The event will be live-streamed and will take place from Monday, May 24th through Friday, May 28th. The purpose of this investor-centric online event is for businesses to share their stories and vision with thousands of venture capital and angel investors around the world.
T4L is excited to participate in this demo event and looks forward to engaging with investors and listening to more than 100 enterprises in different fields. Mark your calendar as CEO Allen Witters pitches about T4L's all-inclusive EV subscription, how it works, the current statistics, TaaS, and more on March 27th, 6:30 PM EST.
Access is free to all investors, entrepreneurs, industry thought leaders, students, academics, and community leaders worldwide. To register for this event, contact T4L or visit: http://t4l.be/newchip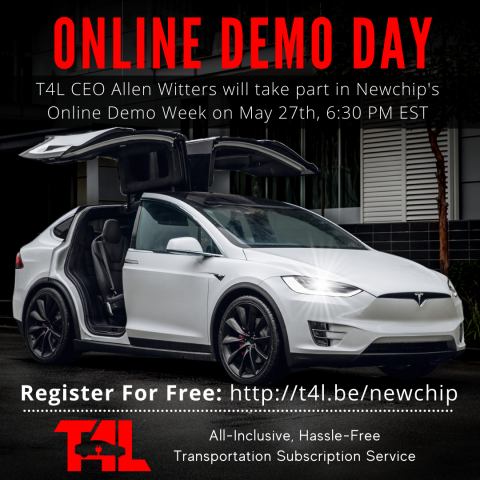 About The Company
T4L, Inc. (Transportation 4 Life) is a subsidiary of Gravitas Infinitum, LLC.
Media Contact
Company Name: GI Communications
Contact Person: Amber A. Ireland
Email: Send Email
Phone: 1-239-329-9069
City: Naples
State: FL
Country: United States
Website: https://t4l.me