Pediatric Pulmonologist and Bestselling Author Releases Guidebook to Help Parents Improve Their Asthmatic Child's Health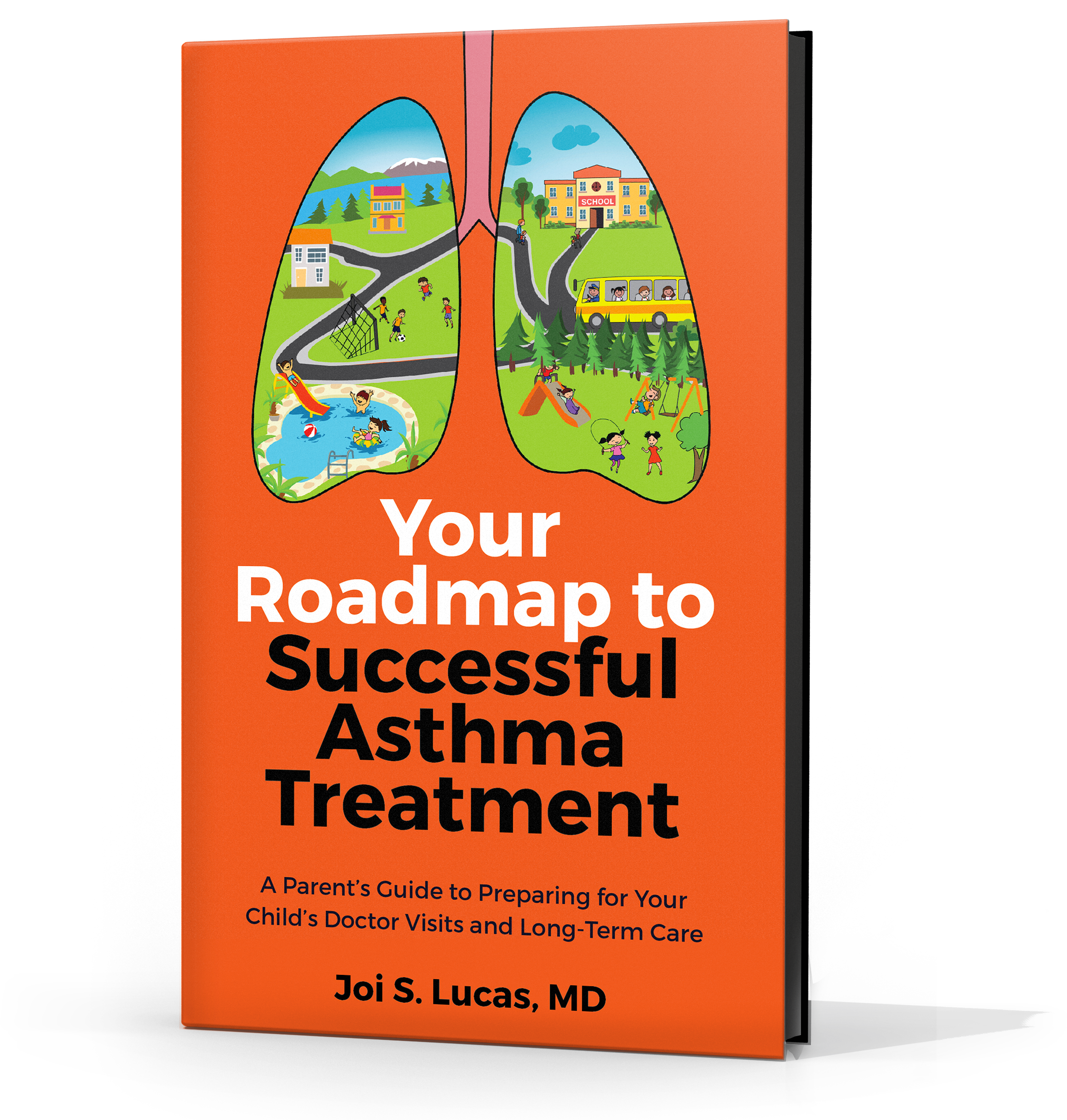 Whether you are a parent or caregiver, you may be overwhelmed and concerned about the diagnosis and treatment options for your child's asthma. To help parents find solutions for successfully treating asthma and putting their child on the path to thriving, Joi S. Lucas, MD has released Your Roadmap to Successful Asthma Treatment: A Parent's Guide to Preparing for Your Child's Doctor Visit and Long-Term Care.
TAMPA, FLORIDA – September 2, 2021 – In Your Roadmap to Successful Asthma Treatment, bestselling author and pediatric pulmonologist Dr. Joi positions parents to partner with their child's pediatrician or other specialists in determining which are the right medications and treatments for their child. Through this comprehensive guide, caregivers are given a blueprint to successful treatment of asthma in children.
"As a parent or caregiver of an asthmatic, it is important that you are educated about asthma and understand the importance of giving medications when appropriate. You should feel empowered to ask your doctor questions about the medications prescribed to review any concerns or reservations you have about a medication," says Dr. Joi.
The topics covered in Your Roadmap to Successful Asthma Treatment will help parents understand the disease and provide them with the necessary strategies to make their child's health and life better.
Brimming with expert tips and answers to commonly asked questions, this book gives caregivers the straightforward information and strategies needed to improve their child's quality of life and successfully treat their asthma with the right medications.
Your Roadmap to Successful Asthma Treatment provides caregivers with the tools to work together with their child's doctor to create a successful care plan and proactively navigate their child's diagnosis and treatment. "This book enables you to be an optimal partner with your doctor, both by broadening your understanding of asthma and revealing your doctor's process for treating your child."
Dr. Joi Lucas is a board-certified pediatric pulmonologist and pediatrician in Tampa, Florida. She is the Chief of Pediatrics at Lakeland Regional Health. After attending Spelman College in Atlanta, Georgia, Dr. Lucas graduated from Howard University College of Medicine and completed a Pediatric Pulmonology Fellowship at Children's National Medical Center in Washington, DC. It is her goal to empower children with asthma and their families to be healthier and thrive by offering innovative products and educational tools focused on improving the quality of life for asthmatics.
Published by Publish Your Gift®, Your Roadmap to Successful Asthma Treatment: A Parent's Guide to Preparing for Your Child's Doctor Visit and Long-Term Care is now available for purchase at www.theasthmabook.com.
Media Contact
Company Name: Purposely Created Publishing Group
Contact Person: Shani McIlwain
Email: Send Email
Phone: (888) 949-6228
Country: United States
Website: www.publishyourgift.com