Fintrade Zone – The Next Global Technology Taking the Blockchain World to The Next level

Fintrade Zone is pleased to announce the upcoming launch of its ICO and platform – Fintrade Zone. Fintrade Zone is a blockchain based business ecosystem, where several blockchain based business will be operated connecting its community through Fintrade Zone (FTZ) token ecosystem. The platform is developing some unique featured blockchain based products for worldwide distribution through its community.
As smartcards and blockchain technology is a perfect match for proper management of cryptographic data of applications and delivering life's greatest information security pleasures, Fintrade is developing products built on blockchain that opens a new era for the tech world to give users the opportunity to invest in cryptocurrencies that have real-life use cases through its three unique featured blockchain based products- FINCARD, ICTP (Crypto Investment and Trading Platform), and BLOCKTO-V (Blockchain Based Cyber Security Antivirus Software).
FINCARD
The Fincard is the first crypto world EMV (Europay Mastercard Visa) certified Blockchain based smart card compliance production unit. It is a technologically uniquely designed smart card, based on Blockchain Technology. It is a Smart card/IC/Hardware based security token. Fincard Blockchain Cards offer a wide range of features, including user authentication, pin protection, signature generation for blockchain transactions, private/public key generation, and many more.
CITP
The CITP is the first crypto world community owned Institutional Crypto Investment and Trading Platform. The project's concept is to connect its holders with live crypto trading in a secure, consistent, and risk- free manner. Every Single trade will be opened by the decision of direct community voting. Fintrade Zone intends to give every member a voice, vote, and opportunity to propose initiatives to take CITP trade, community members can place their vote to boost up its perfection and as well get opportunity to propose initiatives.
The platform will also operate on a sustainable token economics, demand for FTZ token is very sustainable for its unique mechanism of use, specially 4% auto tax add in trade wallet to keep trade fund always stable.
BLOCKTO-V
Blockto-v which is the crypto world first Blockchain based Cyber security Antivirus and Distributed ledger oriented multi-malware Detection Engine can help users to verify any file from internet that it is malicious or not. It is very fast and every node in the network will be able to cheek specific file from internet.
This token differs from others because; at ICO period, a buyer will receive the token how much he/she has invested. But with FTZ token, ICO presale buyer will receive the tokens as per investment amount like others, but 34% of their invested amount will deposit to community trade wallet, and the buyer will receive share for free which will generate profit every month, and to get 1 share users need to invest a minimum of $150.
The developing team is in the process of manufacturing several types of Smartcard. For example; Crypto cards, Bank cards, Driving licenses, Health cards, National ID cards, social cards, EMV chips and many more depending on the needs of countries around the globe.
Video Link: https://www.youtube.com/embed/Vfke036LJ7s
Use Cases Explained by FTZ Co-Founder
The Fintrade Zone ICO presale stage 1 will be live in the next 21 days and a total of 900,000,000 will be available for sale with a minimum buy of $50 and a maximum buy of $4500. A minimum buy of $150 (1 share) is needed to be eligible for CITP trade. FTZ token has fixed 2 billion total supply from where 45% is for ICO pre-sale distribution.
Fintrade Zone Token success can be attributed to a very professional approach and on great minds working together with its community. They believe in evolving the transparency, scalability and sustainability of Blockchain Technology. According to them, the crypto trading industry and Blockchain based real life use case products are at a very young stage for development and that the potential is enormous.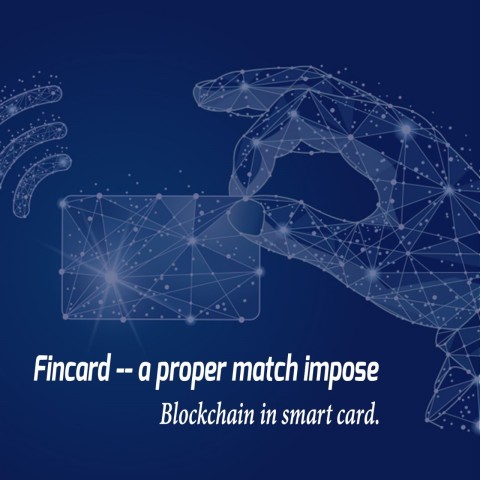 The vision of the team is to make crypto investment and trading always profitable while following their own mechanism, and to make it sustainable, stable, and risk free for all their community members.
For more information, visit:
Website: https://fintradezone.org
Telegram: https://t.me/FintradeZoneX
YouTube: https://youtube.com/@fintradezone-official
Media Contact
Company Name: Fintrade Zone
Contact Person: Wong Leong Sang
Email: Send Email
Phone: +60189528923
Country: Malaysia
Website: https://fintradezone.org