Author's Tranquility Press: Join Orville Mann on an exhilarating journey of love, loyalty, and brotherhood with his thrilling book, "The Adventures of George Lee: Love, Loyalty and Brotherhood"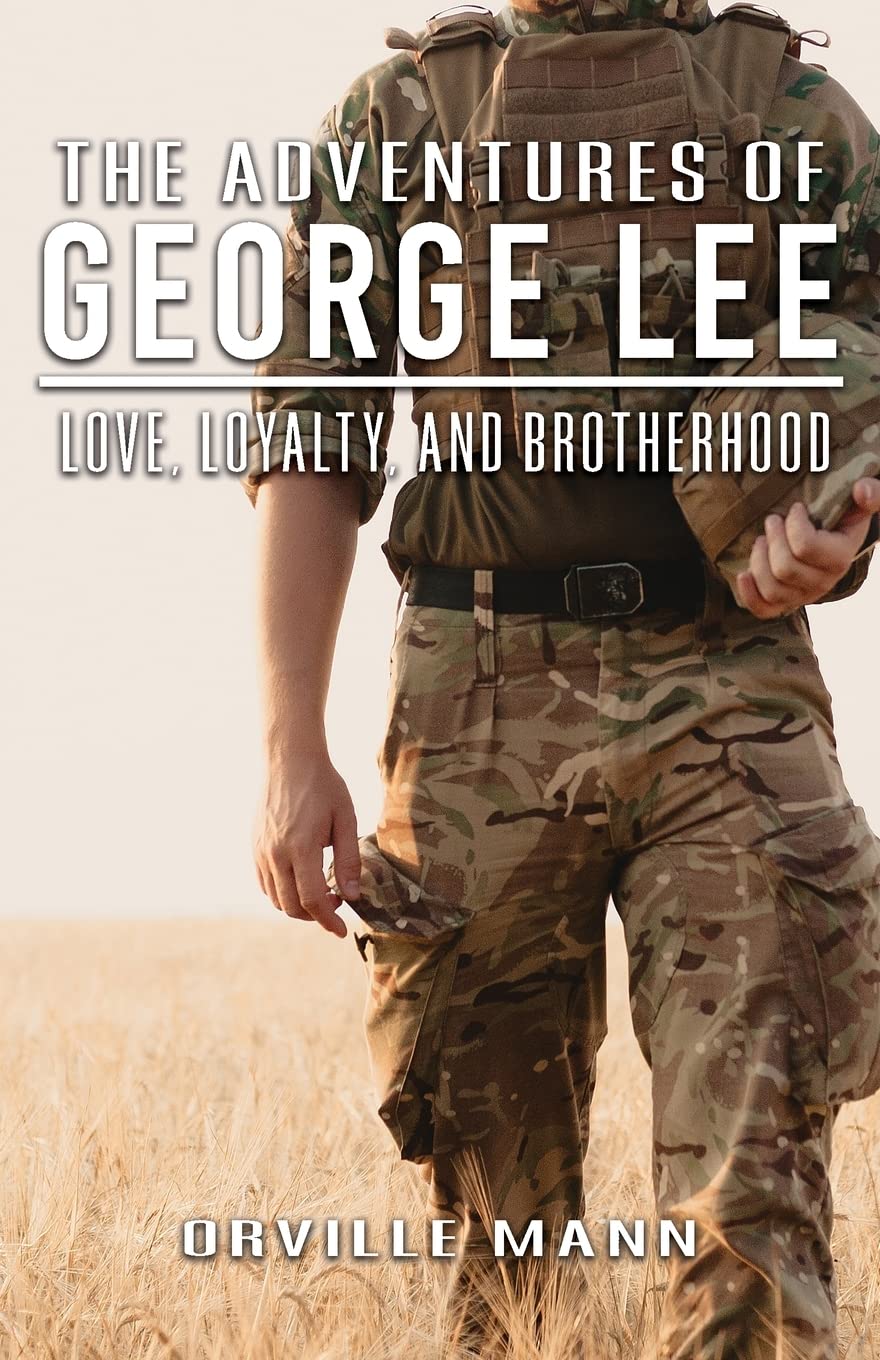 This second installment in the series delves deeper into the life of Army officer George Lee, as he navigates dangerous missions, uncovers hidden threats, and remains steadfast in his Christian faith.
"The Adventures of George Lee – Love, Loyalty and Brotherhood" continues the captivating story of Major George Lee, who played a pivotal role in foiling an attempt to use a satellite super weapon's controller. After successfully destroying the controller, George and his newlywed wife, Laura, find themselves embroiled in a spy ring in Hawaii. With the help of a former mercenary friend, they manage to overcome the challenges and return to the mainland to visit their parents.
However, their peaceful reunion takes a dangerous turn when George becomes the target of hired hitmen. Undeterred by the threats, George, now promoted to the rank of Colonel, embarks on a new assignment as the commandant at "Camp Whinton" in New Jersey, near "Escambia." As George and Laura reconnect with their parents, they discover the existence of a second weapons controller, but its exact location remains elusive.
The stakes rise as George and his team train for a mission near the Afghanistan-Pakistan border. During the operation, George's close friends and a medic are captured by the enemy. Determined to save them, George destroys the controller and reaches out to his mercenary friend for assistance. The ensuing rescue mission tests their mettle and reveals deeper secrets about the enemy's plans in the region.
As George's friend recovers from his wounds, his wife Pamela faces complications during her pregnancy. Tragedy strikes when an ISIS suicide team attacks a mall, injuring Pamela's friend and leaving her helpless. Undeterred, Laura comes up with a creative solution to help her injured friend regain her mobility by utilizing an exoskeleton from her previous employer, a prosthetic manufacturing company. The successful outcome not only aids Pamela's friend but also benefits a wounded soldier at the hospital.
Amidst these intense circumstances, George's unwavering faith and commitment to his Christian lifestyle shine through. He faces every challenge with courage and integrity, exemplifying the true meaning of love, loyalty, and brotherhood.
Orville Mann takes readers on a rollercoaster ride of suspense and action, intertwining the complexities of military life with personal trials and triumphs. Through George's experiences, readers are reminded of the power of faith, perseverance, and the importance of staying true to oneself.
In the words of the author, Orville Mann, "The Adventures of George Lee" is a thrilling exploration of love, loyalty, and brotherhood, set against the backdrop of danger and adversity. George's unwavering commitment to his faith and his unwavering spirit in the face of challenges serve as an inspiration to readers. I hope this book will captivate readers and leave them eagerly awaiting the next chapter in George's remarkable journey."
"The Adventures of George Lee: Love, Loyalty and Brotherhood" by Orville Mann is now available on Amazon. Prepare to be immersed in a world of action, courage, and unwavering faith.
About the Author:
Orville Mann is a talented author whose storytelling prowess knows no bounds. With a gift for creating compelling characters and heart-pounding narratives, Mann weaves tales that resonate with readers across genres. In "The Adventures of George Lee," he skillfully combines military action with the power of faith, offering readers a unique and captivating reading experience.
About Author's Tranquility Press
Author's Tranquility Press is a top publicity agency known for delivering innovative solutions designed to help writers across genres to reach a wider audience. The company combines the use of the latest technologies and the expertise and diverse experience of the team to provide quality, relatable content to as many people as possible, irrespective of their location across the globe.
Media Contact
Company Name: Author's Tranquility Press
Contact Person: Patricia Adams, Marketing Supervisor
Email: Send Email
Phone: (866) 411-8655
Address:3800 CAMP CREEK PKWY SW BLDG 1400-116 #1255
City: Atlanta
State: Georgia, 30331
Country: United States
Website: www.authorstranquilitypress.com