Long Island Estate Planning Attorney Seth Schlessel Releases Comprehensive Guide on Letters of Administration in New York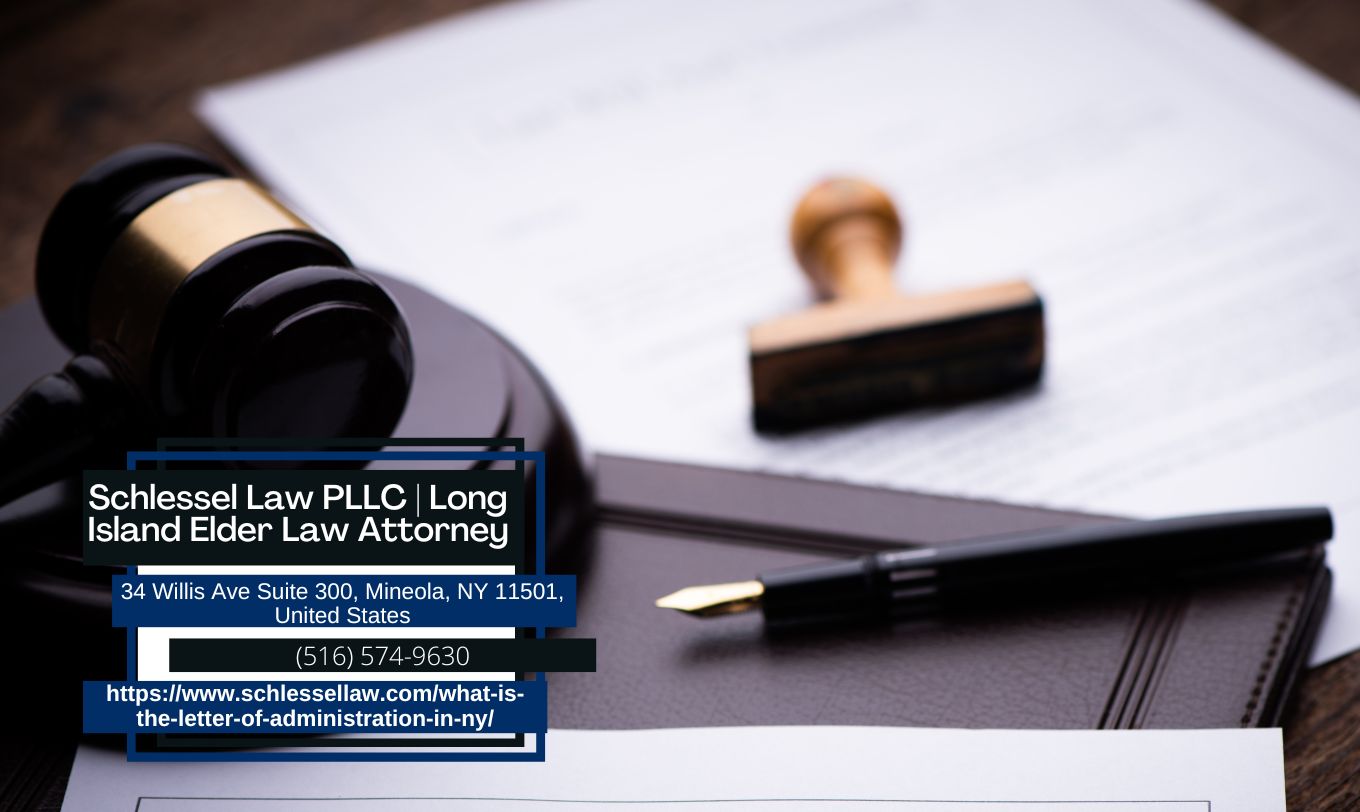 Long Island estate planning attorney Seth Schlessel (https://www.schlessellaw.com/what-is-the-letter-of-administration-in-ny/) of Schlessel Law PLLC has just published an insightful and comprehensive article titled 'What is the Letter of Administration in NY?' This comprehensive article provides a deep dive into the intricacies of estate administration, offering valuable insights and clarification on the legal procedures involved when a person passes away without a will in New York.
The Long Island estate planning attorney elaborates on the legal process that follows when an individual dies intestate, or without a Will. "Obtaining a letter of administration is one of the first steps that an administrator must take," Schlessel explains. "These letters designate one of the heirs as the estate's administrator, granting them the power to collect and distribute the deceased's assets."
Schlessel, a seasoned Long Island estate planning attorney, goes into detail about the various types of Letters of Administration, including Ancillary Letters of Administration, Limited Letters of Administration, and Temporary Letters of Administration. Each type, he explains, serves a unique purpose and may be necessary under different circumstances.
The article also outlines the order of priority for individuals to apply for Letters of Administration, which starts from the spouse and goes down the line to children, parents, siblings, and other relatives. "Typically, any close family member of the deceased has the option to apply for Letters of Administration," says Schlessel.
The guide further elaborates on the steps on how to apply for Letters of Administration, noting that it typically takes between 3 to 6 weeks to receive a letter of administration in New York. However, the process may take several years if someone contests the right to administer the estate.
Schlessel discusses what happens after Letters of Administration are granted in New York, detailing the responsibilities of the appointed administrator. He emphasizes the importance of obtaining multiple certified copies of the Letters of Administration, as various banks and government agencies may require an original.
The Long Island estate planning attorney emphasizes the importance of comprehending the legal intricacies associated with obtaining Letters of Administration. This understanding becomes crucial when navigating the probate process, particularly in the absence of a will. Schlessel recommends that individuals confronted with the daunting task of estate administration seek legal counsel to navigate this often complex process.
About Schlessel Law PLLC:
Schlessel Law PLLC is a premier law firm based in Long Island, New York, renowned for providing high-quality legal services in matters related to estate planning and probate law. Led by attorney Seth Schlessel, the firm prioritizes client needs, offering personalized legal advice and assistance to help clients navigate complex legal processes. With a team of skilled and experienced lawyers, Schlessel Law PLLC is dedicated to guiding clients in Long Island and beyond through the intricacies of estate planning and administration.
Embeds:
Youtube Video: https://www.youtube.com/watch?v=s6c-Xyr5CgM
GMB: https://www.google.com/maps?cid=7387587768064061142
Email and website
Email: [email protected]
Website: http://www.schlessellaw.com/
Media Contact
Company Name: Schlessel Law PLLC
Contact Person: Seth Schlessel
Email: Send Email
Phone: (516) 574-9630
Address:34 Willis Ave Suite 300, Mineola, NY 11501
City: Mineola
State: New York
Country: United States
Website: http://www.schlessellaw.com/